Spring has sprung, which means we're officially in our Romanticize Everything era. Between the cherry blossoms and dogs in raincoats, it can feel like we've been dropped into the title sequence of an early 2000s rom-com. But before manifesting a meet-cute of your own, you need to plan *the* spring outfit. One that would be Jenna Rink, Kathleen Kelly, or Elizabeth James-approved. So who better to take inspiration from than the on-screen heroines themselves?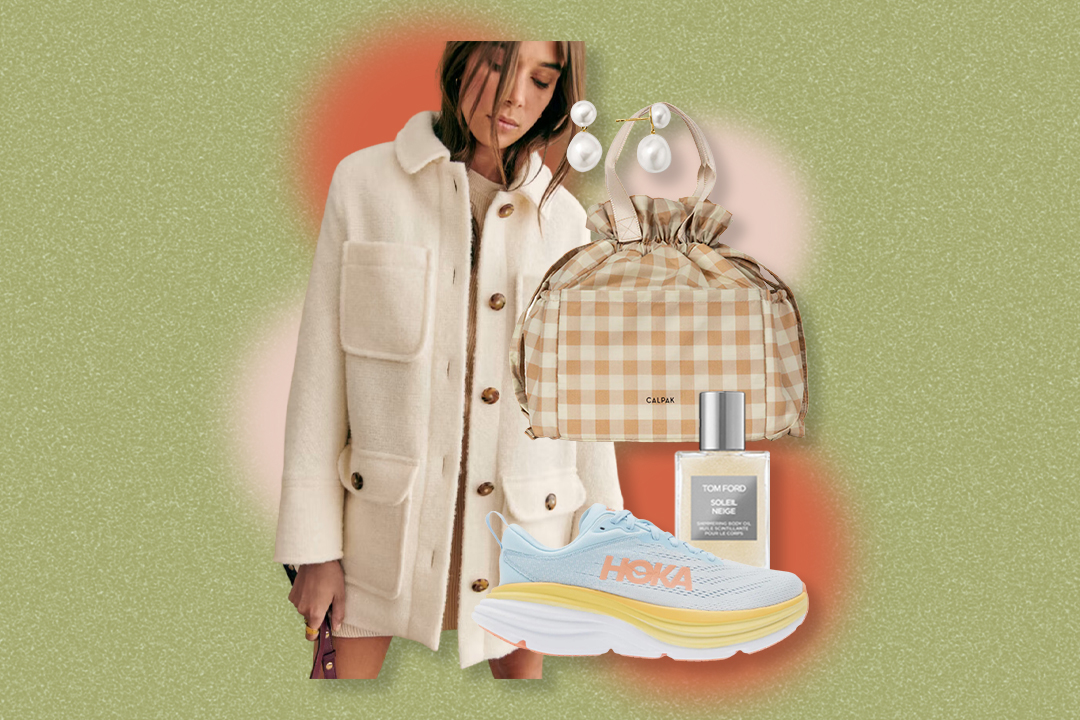 Fashion trends are cyclical—'90s and Y2K wardrobes fit right in on the streets of SoHo today. Which is why our favorite romantic comedies from 2002 are serving as our fashion mood boards in 2023. Leather jackets, LBDs, and cotton candy pink 'fits—hello, main character! And while we're romanticizing things, here's a spoiler: You and *that person* at the bookstore cafe live happily ever after. But for now you're just a girl, standing in front of her closet, looking for something to wear. We'll take it from here.
1. Notting Hill
Julia Roberts is our forever style icon, and her character's off-duty, incognito look in Notting Hill won all of us over. While yes, she's an A-list celeb playing the part of an A-list celeb, her outfits are less red carpet and more street style. This leather jacket-beret-Vans combo is equal parts glamour and grunge, and we can't get enough for a chilly spring day look.
jacket | jacket (plus) | trousers (plus)| beret | sunnies | sneakers
2. 13 Going on 30
Oh to be 30, flirty, and thriving. Apparently, all it takes is some wishing dust and an impressive (albeit illogical) walk-in closet. Jenna Rink's playful, feminine style appeals to the 13 and 30-year-old in all of us—and luckily it's easy to recreate. Her monochromatic pink ensemble in the magazine pitch scene is a must-wear this spring.
cardigan | cardigan (plus) | tank | skirt | skirt (plus) | mules
3. The Parent Trap
Nancy Meyers never fails to create movie magic, and The Parent Trap is no exception. We watch it again and again—for the epic handshake, the nonstop scheming, and of course, the timeless fashion. Which leads us to our next point: the ever-elegant Elizabeth James. We'd happily borrow any and all of her outfits, but the black mini dress she wore to reunite with her ex husband was as classic as it gets.
dress | dress (plus) | handbag | sandals | scarf
4. Maid in Manhattan
We never know when we'll meet and fall in love with a political candidate under false pretenses, so it's always good to look as chic as ever, just in case. We've got J.Lo to thank for this outfit inspo (that happens to be perfectly transitional for spring). The white trench and matching wide-leg pants is tonal dressing at its finest. Make it appear effortless by trading the pumps for a pair of sneakers.
bodysuit | bodysuit (plus) | trousers | trousers (plus) | trench coat (plus) sneakers | hoops | necklace
5. You've Got Mail
This couldn't be a complete list without the rom-com queen herself. While we typically associate Meg Ryan with all things fall, the final scene in You've Got Mail encapsulates everything that makes spring the romantic season it is. Kathleen Kelly's beige linen dress and short-sleeve cardi is sweet and simple, especially set against the backdrop of Riverside Park in full bloom. For the same effect, pair this look with freshly cut daisies (aka the friendliest flower).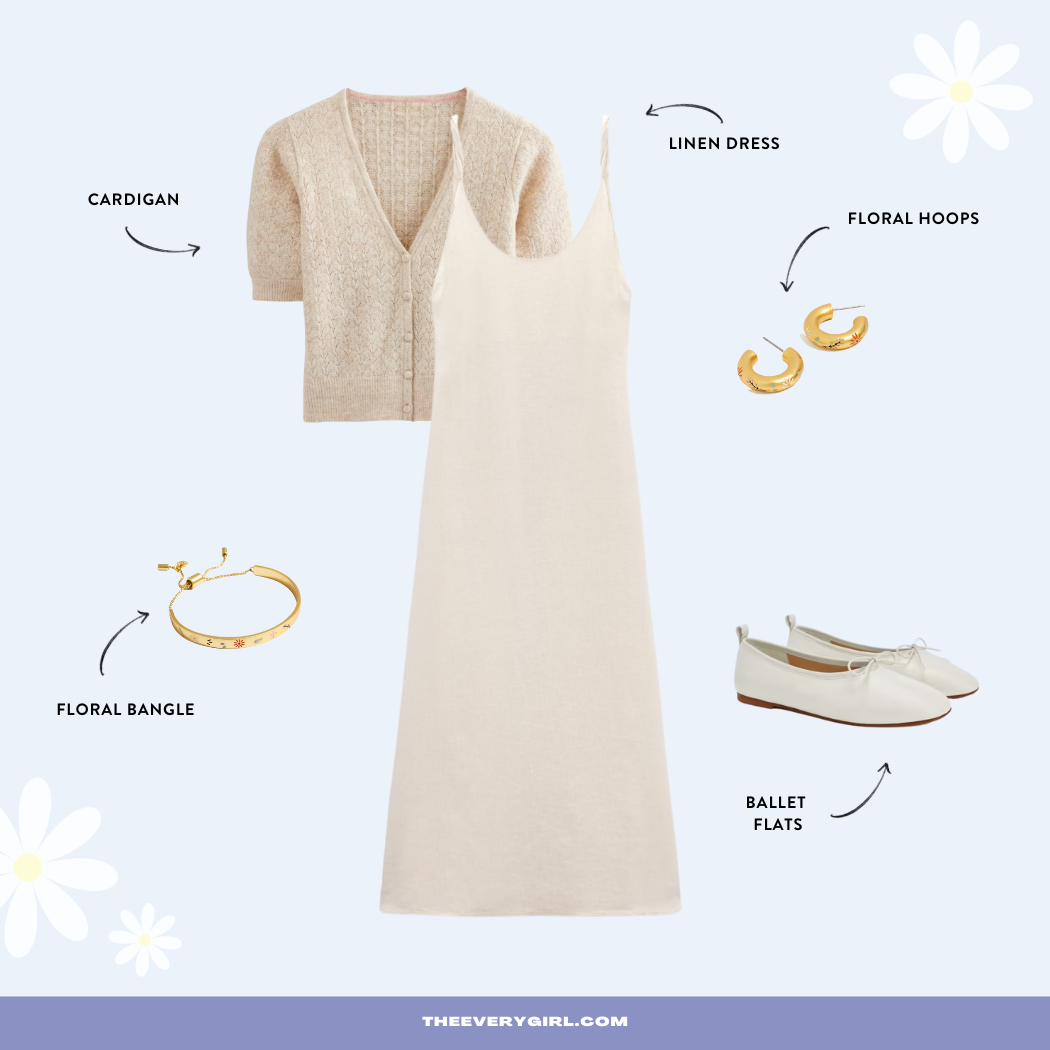 cardigan | cardigan (plus) | dress | dress (plus) | bangle | hoops | flats