Rosie O'Neill lives a sweet life… literally. As the co-founder of California-based candy boutique, Sugarfina, Rosie spends her days testing, marketing, and selling gourmet candies from all around the world. Sounds like a pretty fun gig if you ask us!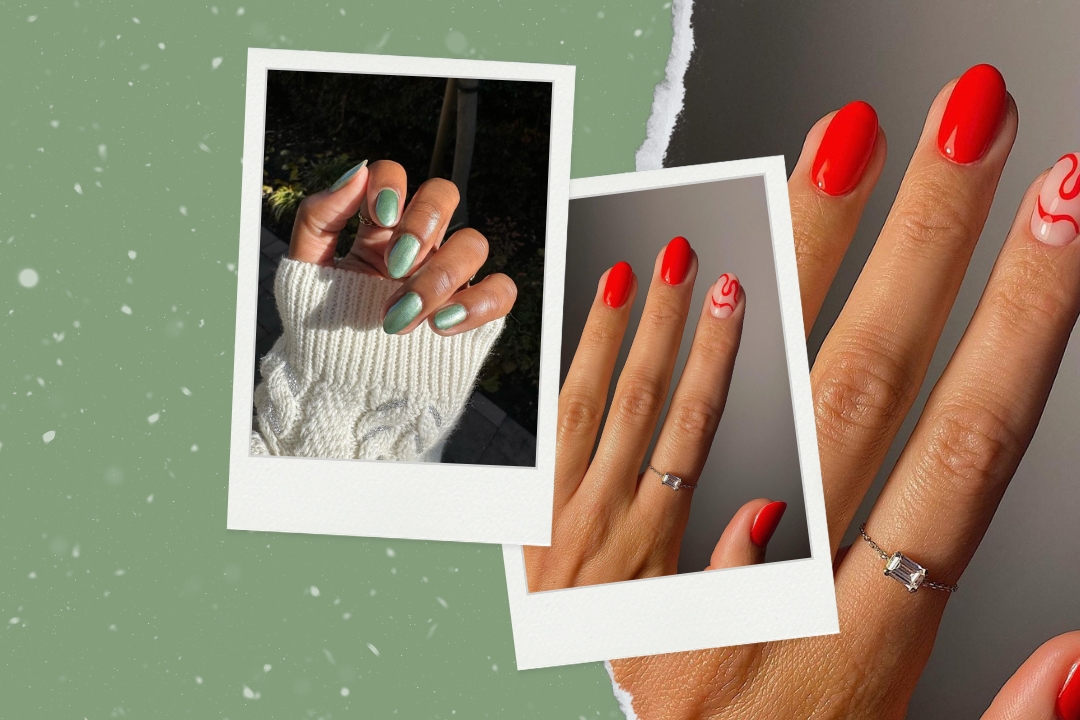 every one of them is a certified sleigh
The company started in a slightly whimsical way when Rosie and her now fiancé, Josh, went to see Willy Wonka and the Chocolate Factory on their third date. Thus began the brainstorming — where were candy stores for adults? Fast forward to 2012 when the duo created and developed Sugarfina, together. The business has grown tremendously since its start; it now boasts an impressive online presence, a new storefront in Beverly Hills, and another brick and mortar is on the way in Los Angeles. All this in just the two short years Sugarfina has been open, so you could say we're just a little impressed.
We loved hearing Rosie elaborate on her varied career path, from working in PR to marketing at Mattel to her current job at Sugarfina. Read on to see how this sweets company went from a spark of an idea to a bona fide business, selling delicious gourmet candies to sugar lovers everywhere.
Full name: Rosie Colleen O'Neill
Age: 34
Current title/company: Co-Founder, Sugarfina
Educational background: Undergrad, UCLA (Major: Communication Studies); MBA, UCLA Anderson School of Management (Major: Marketing)
What was your first job out of college and how did you land it?
I've always been attracted to jobs that combine business and creativity, and I love working in a fast-paced environment. As part of the Communication Studies major at UCLA, I took a field studies class where you complete an internship.  The instructor provided referrals to companies who were looking for interns, and I applied to a few that looked interesting to me. For my first college internship, I was the assistant to a celebrity publicist in L.A. I didn't like the entertainment industry, but I loved public relations. I wanted to get some experience at a big PR agency, so I took another internship at Hill & Knowlton, a corporate PR firm. During my last quarter at UCLA, that internship turned into my full-time job.
After working at Hill & Knowlton, you transitioned to an Account Manager position at Carryon Communication. What led you to take this position? What were your job responsibilities here?
Hill & Knowlton was a great place to start out and it prepared me for what it means to work in a corporate environment. But I wanted something smaller and more entrepreneurial, where I could get more hands-on experience and work on brands that I was really passionate about.  And frankly, I wanted to have more fun at work! At CarryOn Communication, I worked on PR campaigns for consumer brands like Nature Made vitamins, Got Milk?, and Razor Scooters. It was an exciting, fast-paced environment and it gave me exposure to the larger world of marketing and brand management.
After a couple years at CarryOn, I realized that marketing was my true passion. I wanted to join a great brand and ultimately head up their marketing team. To do this, I needed a broader set of business skills, so I decided to go back to school to pursue my MBA. I knew I wanted to stay in Los Angeles, so I chose the UCLA Anderson School of Management. I was fortunate to have found my passion pretty early in life – I was only 23 at the time, but I was laser-focused on my goals and what I wanted to do after business school.
Next, you moved on to work in marketing at Mattel, where you stayed for seven years. Tell us about your role at this iconic company. What were your daily responsibilities as Director of Marketing?
During the summer between first and second year of business school, most students complete an internship. For my summer internship, I decided to follow one of my childhood dreams: working for Barbie.  When I was 10 years old, I wanted to design her wardrobe, and when I was 23, I wanted to run her marketing campaign. I got the internship and loved it. As an intern, my role was to shadow and assist the Brand Manager on the Barbie team, essentially soaking up her day-to-day responsibilities. I would accompany her to product and packaging review meetings, marketing planning sessions, commercial shoots, and focus groups. She even gave me a small business line to manage on my own, where I was responsible for the bottom-line sales and financials for the product line. When summer came to a close, Mattel offered me an immediate full-time position and I finished my second year of business school in the evenings. It was an insanely busy year, but I'm so glad I did it! It taught me how to manage a heavy workload, which came in handy later when I left to start my own business.
As Director of Marketing, my position evolved into much more of a leadership role.  My responsibilities were to set the overall strategy and vision for the Barbie brand, then work with a cross-functional team to bring that vision to life. We launched a new line of more than 100 products twice a year, so it was a very fast-paced environment that required a lot of collaboration and teamwork. We created some exciting marketing campaigns for Barbie during that time, including her 50th Anniversary campaign, Ken & Barbie's "Together Again" romance, and a really inspiring program that highlighted Barbie's 130+ careers and encouraged girls of all ages to dream big and achieve their goals.  I also traveled quite a bit: One week I'd fly to Bentonville, AK for a meeting with our Walmart buyer, then jet off to Hong Kong for a product development trip, then to New York for our annual Toy Fair show.
My time at Mattel was like a second MBA. I learned everything I needed to know about how to launch a brand and run a business, from high-level strategy, to product and packaging design, to consumer research and marketing. I absolutely loved it there, and I highly recommend working in a larger company before branching out on your own.  It can provide a tremendous amount of business experience, all within the safety net of an established, stable company.
One of my personal mottos is "never get comfortable."  When you're not comfortable, you're challenged. That's when you grow.
How did you make the decision to move on from Mattel and start your own business?
When I left Mattel, I was at the peak of my career, I had a team of 10 really smart people reporting to me, and our business was seeing double-digit growth several years in a row. Most people would ask… why leave? One of my personal mottos is "never get comfortable."  When you're uncomfortable, when you're challenged, that's when you grow. I had many exciting and challenging chapters at Mattel that allowed me to grow in many different ways.  But I was ready for an even tougher challenge – starting my own business.
About a year before I left Mattel, I downsized my life dramatically. I moved into a studio apartment, traded down to a less expensive car, and gave myself a budget of $100/week. I knew I wouldn't be making a salary for at least a year or two, so this allowed me to sock away enough to live on for a while. I also got used to (and really liked!) the minimalist lifestyle. It's liberating to know that you can be healthy and happy on a small budget.
Next came Sugarfina, a candy boutique that sources gourmet candy from all over the world. How did you and your now fiancé, Josh Resnick, came up with the idea for Sugarfina?
On our third date, Josh took me to see Willy Wonka and the Chocolate Factory. After the movie, we started brainstorming — why aren't there any candy stores for adults? Candy is a huge industry, but it's mostly targeted to kids. We dreamed of a new concept in candy that would appeal to foodies with more sophisticated tastes.
Sugarfina was just a hobby in the beginning, something we would brainstorm and fantasize about in our free time. We still had our "day jobs," but we started traveling and collecting sweets in our downtime, taste-testing thousands of candies from countries like Germany, France, Greece, Sweden, and Japan. After about a year, we had amassed an incredible collection of gourmet candies from around the world, candies you couldn't find in the U.S. In May 2012, we decided to start working on Sugarfina full-time and we launched the website a few months later.
From securing funding, writing a business plan, managing employees, and operating the day-to-day aspects of the company, running your own business is hard work. Can you take us through the details that went into launching Sugarfina?
There's no single formula for launching a company. It's the perfect storm of good intuition, hard work, vision, perseverance and being ready when great opportunities present themselves. Josh and I both went to business school, so we understood the nuts and bolts of starting a business. Josh had run a few companies before Sugarfina, and I ran a large business unit at Mattel, so we had a lot of real-world experience as well. If you don't have this experience yourself, that's OK, but I strongly recommend partnering with someone who does. It will save you a lot of time and prevent you from making mistakes. It's important to surround yourself with smart people and reach out to as many mentors as you can. Josh and I have about a dozen people that we turn to for advice on a regular basis, particularly in areas that are new to us, like retail.
Josh and I each put in $30,000 from our savings to launch Sugarfina. This allowed us to do a lot of research and development on our product line, cover our legal fees, launch the website, and purchase enough inventory and packaging to get us through the first couple of months. We didn't have a formal business plan, but every few days, we'd get together to talk about the strategy and direction of the company. Since Sugarfina was such a new concept in the world of candy, we wanted to be very flexible and let the market tell us where the opportunities were. Very early on, we realized that gifts were a huge part of our sales, so we shifted more of our product line towards cute gifts at a wide range of prices, from cute little wedding favors, to over-the-top corporate gifts. We also placed a big emphasis on getting exposure for the brand quickly. We connected with strategic partners like Facebook Gifts and Drybar, which helped our brand reach huge new audiences. And we brainstormed fun new product concepts that would get people talking, like our "Breakup Gift set" that features candies with cheeky messages like "Stop Kissing Frogs" (gummy frogs) and "Plenty of Fish in the Sea" (Swedish fish). Word of mouth has been a powerful tool for us.
What are your primary job responsibilities at Sugarfina?
I oversee creative, marketing, and sales at Sugarfina. Josh handles finance, legal, and operations. We're very fortunate to have a complementary set of skills – he loves doing all the things that I'm not good at, and vice versa. During the first couple of years, we were on a very tight budget and we did everything ourselves. I taught myself Illustrator and Photoshop and designed all of our packaging, website, and catalogs. We couldn't afford a photographer at the time, so I shot all of the photography. We had no marketing budget, so I just started emailing editors, bloggers, and heads of companies that I wanted to partner with. Coming from a big company like Mattel with hundreds of talented creatives, I totally felt like we were "faking it" – and we were. But somehow it all came together and the business really started to take off.
Right now, in addition to the creative, marketing, and sales side, I'm focused on expanding our team and preparing the business for much bigger growth. There comes a point when you can no longer do everything yourself, you have to hire really smart people and give them all the support they need to succeed. I'm excited to be at the beginning of that stage.
There comes a point when you can no longer do everything yourself, you have to hire really smart people and give them all the support they need to succeed.
Since opening Sugarfina in 2012, your business has grown tremendously. Not only has your team grown, but you made some amazing partnerships, and you also recently opened your first storefront in Beverly Hills. In what ways do you hope to see Sugarfina grow in the future?
It's a really exciting time for Sugarfina. We're working on opening our second retail store in June 2014 (at The Americana, a luxury outdoor shopping center in Los Angeles), and this summer we're moving into a 21,000 square foot warehouse space that will allow us to grow exponentially. We're planning to open three more stores in the next year, and a total of approximately 20 stores over the next 5-7 years.
We're also fortunate to be partnering with some amazing brands. We have a Sugarfina pop-up boutique at The Four Seasons resort in Kona, Hawaii, and we're partnering with fashion and beauty boutiques such as Alice & Olivia and Drybar, who now carry Sugarfina in their stores. We create beautiful corporate gifts for top brands like Virgin Atlantic, Ferrari, Tiffany & Co. and many more.  And we've recently expanded into events and weddings, where we create personalized favors, gifts, and dessert bars.
What is the most rewarding part of your job?
It's incredibly rewarding to build a great team. In the past year, we've hired more than 30 team members — they are a phenomenal group of truly sweet and hard-working people. We've created a company culture where everyone goes the extra mile to surprise and delight our guests. Every day, our customers are posting on Yelp and social media about a sweet Sugarfina experience they've had in our boutique or through our website. I'm so proud of our team, they're our greatest asset.
What has been the biggest challenge you've faced in your career? How did you overcome it?
When you're running a business, you have to do everything and it requires a lot of energy and perseverance. You have to make hard choices and it affects the amount of time you can spend with your family and friends. You'll never find the perfect balance, but keep trying. High-quality moments can be just as valuable as longer chunks of time. I might work a 100+ hour week – and I do, quite frequently! — but I try to find moments of balance, whether it's taking the kids out for ice cream (I'm stepmom to Josh's 3 teens) or Josh and I laying in the hammock for 15 minutes on a beautiful day.
What advice do you have for Everygirls who want to start their own business?
I mentor a lot of new entrepreneurs and the first question I always ask is: What problem are you solving? If you have a cool product, but no one truly wants or needs it, it's going to be very hard to succeed. Before you pour your heart, soul, time and money into starting a business, ask the hard questions: Who wants this? Why? Am I doing this differently or better than anyone else? Are there enough people who want my product and will it generate enough revenue to support me, and one day, a team? Am I truly passionate about this business, enough to do it every day, potentially not making any money for a while?
Before you pour your heart, soul, time and money into starting a business, ask the hard questions: Who wants this? Why? Am I doing this differently or better than anyone else?
Make sure you put your idea out into the world for feedback, beyond your friends and family. For the most part, your friends and family will cheer you on and support you, and that's great. But you're not creating a business just for them. Get real world feedback. If you have a food product, go to a farmers market or street fair and try to sell it. If you have a fashion concept, put a couple of things on Etsy and see how they do. Observe how people use it. Learn. Iterate. Keep putting it out there and make changes until you get it right. Sugarfina went through about 10 packaging versions – all on real customers – and we're still making changes and improvements.
Lastly, know when it's a hobby business vs. a full-time business. You might love creating something, but perhaps the sales are smaller than you expected, or the cost of quitting your day job is just too much to take on right now. If it makes you happy, keep doing it… just do it in your free time. I see a lot of entrepreneurs quitting their jobs and investing their life savings into a concept that hasn't yet been proven in the market. Be smart and know if and when your concept truly has the potential to support you.
What is a typical workday like for you?
Every day is a new adventure. Right now, my day involves reviewing architectural plans for our new boutique, designing new products for our holiday 2014 collection, working with our corporate clients to create customized gifts, and Skype-ing with our factory to review new packaging designs. I also packed a bunch of boxes for a wholesale order and helped our warehouse team unload a big delivery truck full of candy from Italy. When you have a new company, you do everything, from the most high-level strategic planning to the smallest task (and, in my case, a lot of manual labor!).
Ask for what you want. You'll be surprised how often people say "yes."
I usually get up around 6:30 a.m. and do one big task on my to-do list before taking the kids to school at 7:30. After dropping them off, I'll try to fit in some exercise, like running the stairs or taking a spin class. The nice thing about being an entrepreneur is you can set your own schedule! We usually work pretty late into the evenings, but we'll take a break to grab dinner with the kids around 7 p.m. and tuck them into bed around 10 p.m. Josh and I need some time to unwind in the evenings and NOT talk about work, so we'll catch up on our favorite shows like Shark Tank, Silicon Valley, or Girls. The Bachelor is our guilty pleasure. We also have our weekly "date night" on Wednesdays where we'll go out to a fun new restaurant… no shop-talk allowed!
Best moment of your career so far?
Opening our first retail store was a dream come true. After months of what seemed like endless details, working until 3 am and constantly putting out fires, we finally arrived at our opening night party. I was in sweats and sneakers five minutes before it started, frantically finishing the final pieces of our merchandising display. I snuck into the bathroom, put on a fabulous dress (my reward to myself for months of hard work!), and emerged into our boutique filled with hundreds of people having an amazing time. It was one of the happiest nights of my life.
What advice would you give to your 23-year-old self?
Ask for what you want. You'll be surprised how often people say "yes." In my entire corporate career, I never asked for a raise or a promotion. I was the type who put my head down and worked really hard, hoping I got noticed. Now that I've managed lots of people, I've had many opportunities where people tell me what they want and make a strong case for why they deserve it. And I usually give them exactly what they're looking for, if not more.
Rosie O'Neill is The Everygirl…
Morning or night?
I have a split personality on this one. When I'm in business mode, early morning is my most productive time. When I'm in creative mode, I love working late into the wee hours, fueled by lots of candy and caffeine.
Best advice you've ever received?
My former boss on Barbie, Richard Dickson, had a mantra that really stuck with me: details matter. It's all the little details that make your brand unique and memorable, and every detail is an opportunity to stand out. For Sugarfina, that means a hand-written note in every shipment, and free samples that are hand-selected by our Candy Concierge to match your candy tastes. Our customers love these details, and it's a big part of what keeps them coming back.
Perfect Sunday?
My perfect Sunday starts at 8 am with a 2-hour yoga class — it completely reinvigorates me after a long week. After that, Josh and I usually take the kids out to a fun brunch somewhere outdoors. We love going down to Venice beach for a bike ride on the boardwalk, or packing a picnic and playing Frisbee in the park.
Since the work week is so hectic, I usually set aside Sunday afternoon for creative projects, like photography and graphic design. Even though it's technically "work," I really enjoy it… it's relaxing for me. Plus I'm able to dedicate a big block of uninterrupted time, which I find really helpful for the creative process.
Aidan or Big?
Neither! I think Carrie should have kept looking. When you find the right guy, it's not some epic struggle… you just know he's the one. Of course, that would have made for really boring TV.
If you could have lunch with any woman, who would it be and what would you order?
Lena Dunham. She's a creative force of nature and just seems like a fun person to hang out with. I'd take her to this fantastic ramen place in Little Tokyo, then to the mochi ice cream parlour for dessert. I heard she likes mochi.