When I wanted to buy my first bra, I turned on the TV in the living room of my house and played the Lizzie McGuire bra episode really loud so my mom could hear (shoutout to my DVD collection!). Then, when it actually became time to wear the bra to school, I was terrified. No one else was wearing a bra; I didn't want to be different! My fears were actualized when I finally wore one to school, and the boy I had a crush on made a comment about how I had "the biggest boobs in the grade" on the school bus. Ah, fifth grade, amiright? JSYK, I skipped school the next day out of sheer embarrassment.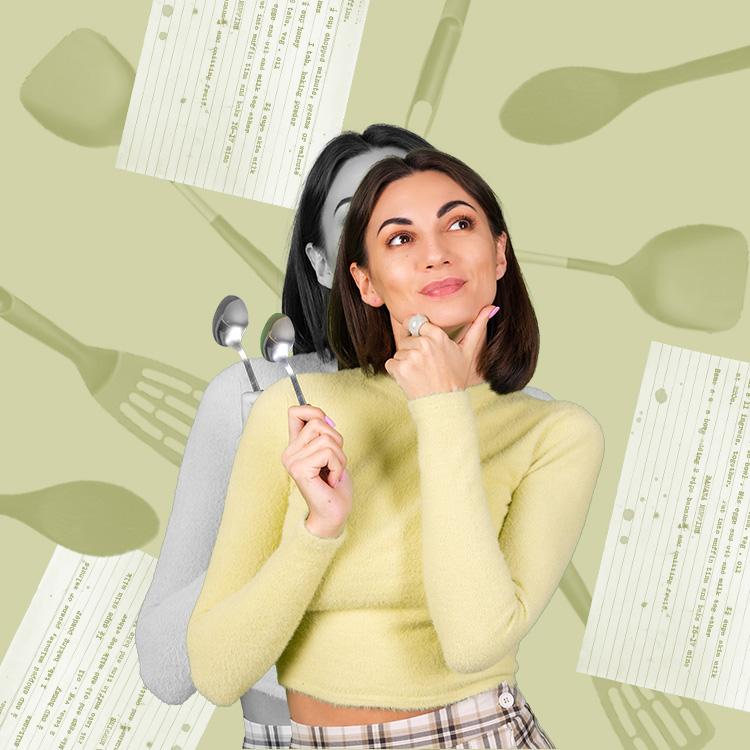 high in protein, good for gut health, and anti-inflammatory? yes, please!
My relationship with my breasts (I'm gonna note here that I'm only saying this because "boobs" feels informal . . . tatas, perhaps?) has fluctuated over the years. From wearing sports bras that constricted my chest in middle school to buying "two cup sizes bigger" push-up bras my freshman year of college, I've never quite found a bra that accentuates what I have and doesn't make me wish my chest looked different. I've never been happy with what I have, whether I want a smaller chest or bigger.
After trying dozens of bras and nothing fitting correctly, I gave into the YouTube ads and signed up for the XTRA VIP subscription to Savage X Fenty lingerie. Let me start by mentioning that I hate the subscription model, but with things like bras, it's not the worst to skip a month sometimes and get a new bra and panty set every now and then. I had seen so many ads from women of all body types and skin tones finding the perfect lingerie.
For reference, I typically buy bras and lingerie from AdoreMe, Target, Amazon, and ASOS — but SavageX has officially become my go-to.
As far as selection goes, there are a lot fewer options for plus-size women. While I'm beyond happy that SavageXFenty even makes items for plus-sizes, it's frustrating to see cute stuff (like their adorable bralettes) not come in my size.
In my first order, I did the two for $29 deal and got two bras, a lined and an unlined bra. The unlined wire bra is my absolute favorite in my collection. When I wear my black Fenty bra, I'm having a good day. It's my first-date, holiday-party, night-out bra. It makes my boobs look better than they've honestly ever looked. Some might call it a catfish; I call it "emphasizing my assets."
The lined bra is a great daily bra for me. It has a little push-up, but it's nothing crazy. I love that it's both comfortable and easy to wear under all of my clothes, but it still has sexy elements like lace that make it good lingerie too.
Then, after a couple of months of selecting "skip," I ordered the lined bra in a neutral color and a pair of underwear. The lined bra fit exactly as the other one did, and the color is great. However, I was pretty hesitant about the underwear. Getting a plus-size fit on undies isn't the easiest thing to do. You can't just make it bigger — it needs to be cut differently for the shape of our bodies. These are made perfectly. The size is true to the sizing chart, and they're made to fit my body. I got a thong, and there are no worries about front-wedgies or back-wedgies (I hate that we have to experience both) when I wear these.
I really thought I'd purchase some pieces from her and enjoy them but not understand the hype (after I've seen about a hundred different ads for it); but I get it. Especially for a plus-size woman. It can be so hard to find good lingerie that's actually cut for the plus-size body. I'm really excited to try some of the lingerie and lounge pieces next. Her joggers look divine!