Whether you're looking for some quality downtime spent by the pool, a relaxing spa experience, or an active outdoor adventure, there's one city that should be on your radar: Scottsdale. While this desert town has been a longstanding travel destination for a variety of reasons—warm weather, ease of accessibility from many U.S. cities, and a plethora of activities—it has become a particularly popular spot for girls' trips.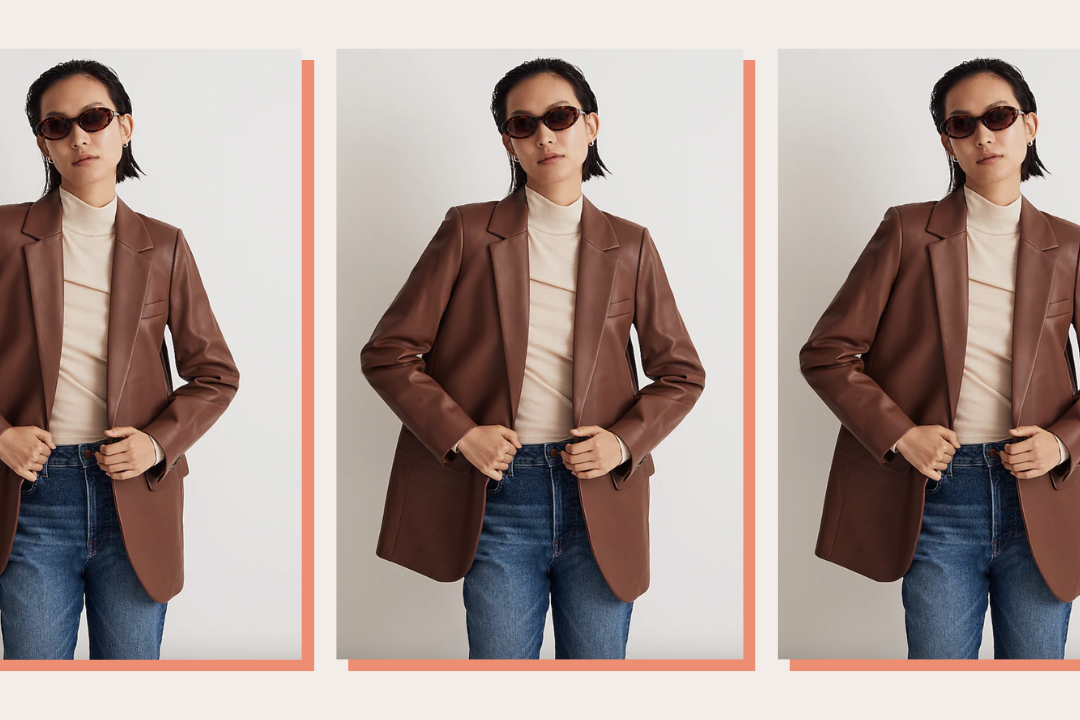 time for your fall wardrobe update!
Let's be honest, if you've ever planned a trip with your gals, then you know firsthand that one of the biggest challenges is landing on a destination. Regardless of how big your group is, you want to be sure that where you're heading is of interest to everyone, with plenty of activities that all attendees can enjoy. That's where Scottsdale comes in. From wine tasting and hot air ballooning to shopping and reading by the pool, there's truly a highlight for every type of traveler.
This Scottsdale girls' trip guide will give you tons of ideas for planning your own Arizona itinerary, whether you're headed there on a weekend sister trip, a vacay with your mom, or a bachelorette party.
Where to Stay
Seasoned travelers know that a hotel can make or break your experience in a new city. These highly coveted spots all have unique charm and offerings:
When seated at The Canal Club, the Scott's lobby bar, you're almost guaranteed to see a bachelorette party checking in—a surefire sign that you're in the right spot. The Sonoran-style rooms are inviting and spacious, making them the perfect place to post up after a day spent wandering around. Another perk to this property? It has two sprawling pools, which are complete with private cabanas and an outdoor bar. The overall feel is fun, social, and resort-like.
Mid-century modern architecture meets cool and contemporary vibes at Hotel Valley Ho. This hotel is located in Old Town Scottsdale and is a widely loved spot for girls' getaways. It has a great on-site restaurant, a fun pool atmosphere, and tons of Instagram-worthy moments to capture throughout the property.
Tucked among 23 acres, this desert oasis is close to Old Town Scottsdale but still secluded enough so you don't feel like you're in the city. It's great for groups because you can book a number of the 185 bungalows or suites for your stay. Guests rave about the spa services and love the adults-only pool. The resort also offers fun group activities with its "Create & Cultivate" classes, which provide immersive music, art, and nature experiences.
If your heart is set on a wellness-focused retreat, CIVANA is the resort for you. Located in North Scottsdale, this peaceful property is sure to reinvigorate your senses. During your stay, take in all of their wellness offerings, like the 70+ weekly classes focused on fitness, spirituality, and personal growth.
This new-ish hotel sits right in the heart of Old Town, so you can easily walk to restaurants, shops, and bars. The interior is streamlined and simple, and it's on the more affordable side when compared to resorts with lots of bells and whistles. Its rooftop bar has stunning views of Old Town and Camelback Mountain, making it one of the best places to catch a desert sunset.
What to Eat and Drink
There's no denying that food becomes one of the most memorable aspects of a vacation. Luckily, Scottsdale has a booming culinary scene with lively bars, high-end restaurants, and cute brunch spots. Here's where to stop for your fix:
Scottsdale might not be the first place you think of when you're craving sushi, but Buck & Rider makes a strong case for enjoying seafood in the desert. The upscale ambiance and open-air concept make this restaurant the ideal place to host your nicest meal out. From the cocktail menu, be sure to try the Yellow Jacket, which is crafted with mezcal, honey, lemon, and serrano pepper.
Touted as a modern tiki bar, Hula's is a locally owned and operated restaurant that serves a variety of island and mainland flavors. The cheerful, tropical vibes are guaranteed to leave you in a good mood (but the mai tais and blood orange martinis certainly help, too). Go for happy hour to score the most bang for your buck.
At The Mission, you can find cozy fireside seating or an intimate indoor spot to enjoy authentic Latin cuisine. Chef Matt Carter blends influences from his travels as well as from his favorite chefs into each dish, taking your palette on a culinary journey across Spain, Mexico, and Central and South America with each bite. Popular dishes include the Peruvian duck fat fried rice, tostadas, grilled street corn, and all the tacos.
For a unique outing that's sure to impress a group, pop over to nearby Phoenix to enjoy cocktails in a glamorous Pullman-inspired train car at Platform 18. The bar is located inside Century Grand, a building that houses three turn-of-the-century craft cocktail bars. The menu at Platform 18 has over 40 cocktails for you to choose from, so there's certainly no shortage of selections. The experience feels vintage, historic, and moody in the best way possible, and it's sure to become your new go-to whenever you're in Phoenix.
The best recommendations come from locals, right? This breakfast joint comes with high praise from Phoenix natives, but it's also a popular spot for out-of-town visitors. They've got all the basics like avocado toast and huevos rancheros covered, but their hot-off-the-griddle offerings are to die for. Try the ginger apple pancakes or cafe latte waffle for a flavorful and sweet start to your day.
This one is pretty straightforward—go for quality beer, wine, and light bites, then stay for the relaxed and comfortable atmosphere. The staff is known to be super friendly and visitors are keen on the casual vibe.
Nothing says girls' trip like a meal at an elegant French restaurant. This award-winning eatery has the most stunning bar and interior design, and the food is equally as impressive. Snag a brunch reservation so you can enjoy a mix of bites, like French toast, roasted chicken, egg white frittata, and the chicken sandwich. You can't go wrong when it comes to dessert, but the lemon tart is one of the best on the menu.
Things to Do
For those moments when you're not indulging in a meal or lounging poolside, these local attractions and activities will keep your whole group entertained:
Partake in Some Retail Therapy
Vacation is the time to treat yourself, so why not use it as an excuse to spruce up your wardrobe? Head to the shops in Scottsdale Fashion Square for your regular dose of retail therapy, or switch things up and head to Old Town, where you're sure to come across some unique finds. A few fun spots include Fashion by Robert Black, The Merchantile, and Carmen.
Spend a Night in Old Town
Depending on the group you're with, you might be interested in a (ahem) wild night out. Scottsdale is exactly where you want to be for just that. Start with dinner and drinks at The Montauk (which has a younger crowd and great music) before heading to the clubs in Old Town. Keep in mind that these spots are very loud and lively—the experience is on par with being in Las Vegas. Because lines to get into these bars can vary, it's best to just walk around the area to scope out the best fit for your group.
Immerse Yourself in Nature
Hiking is a big draw in the Scottsdale area, thanks to the variety of trails that are suitable for different fitness levels. Just be sure to plan any hiking excursions carefully around the desert weather—you won't want to go when it's too hot. Dawn and dusk are typically the best times to hike, and you'll be able to snap some pretty stellar pics of the sunrise or sunset.
Host a Private Dinner
If you're looking to go all out for a special occasion, a private dinner hosted by Cloth & Flame is quite the treat. The company plans everything from small meal setups to large group gatherings and takes care of food, drinks, decor, and more. You can enjoy your meal in a variety of settings, like the remote desert or a tranquil garden—everything is customizable.
Go Wine-Tasting
While Napa is certainly the mecca of wine country, Scottsdale has its own mini version. There are seven wine-tasting rooms located throughout Old Town, offering the perfect excuse to escape the heat with a glass of rosé in hand.
Try Hot Air Ballooning
Hot air balloon rides are one of the most popular attractions in Scottsdale, and if you're feeling adventurous, embarking on your own venture into the sky would make for quite the memory. Rainbow Ryders and Hot Air Expeditions are two trusted companies that you can book with.
Indulge in the Food Scene
Foodies and wine lovers shouldn't miss out on one of the Arizona Food Tours, which are led by local food enthusiasts. The walking tours highlight the renowned dining culture in historic Old Town Scottsdale—and there are several time slots you can book every day.
Try a New Sport
Many hotels and resorts in Scottsdale have onsite facilities that offer guests a way to stay active while traveling. Take advantage of amenities your hotel might offer, like tennis courts, yoga classes, or swimming. And if you're keen on learning how to golf, Scottsdale is certainly the place to give it a go.