Just when you thought you've seen and tried every wellness trend, a new one pops up. If your algorithm on Instagram or TikTok is anything like mine, then sea moss has probably graced your screen a handful of times. You may have seen it as an added ingredient in Hailey Bieber's viral $17 Strawberry smoothie from Erewhon or from people stepping into their "wellness era" by having a spoonful a day and sharing their experience on TikTok, but if you're still wondering "WTF is it?!," keep reading as I share whether or not it's worth the hype. Of course, I turned to the experts to share all of the health benefits that this viral superfood has to offer and to find out if we should really be adding it to our wellness routines.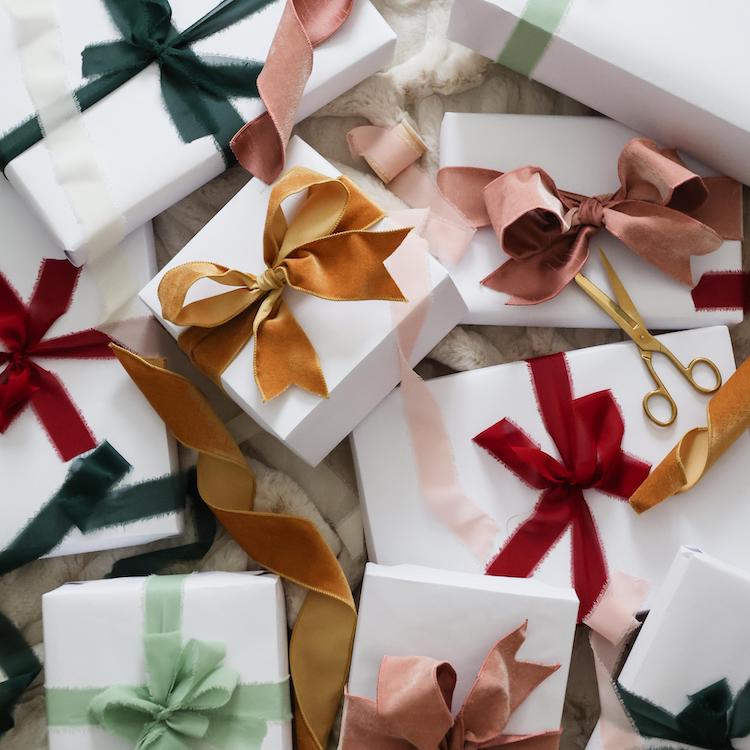 the perfect gifts for everyone—and we mean everyone—on your list
WTF is sea moss?
Sea moss, otherwise known as Irish moss, may be a new phenomenon for many, but its healing properties have actually been common knowledge for those living on the coasts of North America, the Caribbean, and Europe. In fact, the Irish have actually used its nutrient-dense qualities as medicine since the 1800s, and Jamaicans have used it to make a creamy and delicious drink that they consider to be a "love potion," as it is believed to increase libido. This superfood is a species of red algae and has a gelatinous consistency, making it very easy to turn into powders or pastes, easily blendable for smoothies, and a great agent for thickening foods and formulas.
What are the health benefits?
Everyone is entitled to their own opinion, but I'd like to think that we could all reach an agreement that sea moss doesn't exactly scream this looks delicious. So the main motivator to incorporate this superfood is its nutrients and their benefits. "Sea moss may help support your immune system and your gut health, due to it being a good source of fiber and good bacteria," explained Kylene Bogden, MS, RDN, a Sports Dietician and Nutrition Expert trained in functional medicine. As a strong source of fiber, sea moss is commonly used as a prebiotic. As an aid for creating more healthy bacterial growth, it can lead to better immunity.
Jordan Dorn, a certified holistic nutritionist, agreed that the recommended daily intake (1-4 tablespoons, or 4-8 grams), contains essential amino acids, vitamin C, vitamin A, omega-3 fatty acids, antioxidants, and 92 of the 102 minerals that our bodies need, including zinc, iodine, iron. And we can't forget about the beauty benefits. The powerhouse ingredient is extremely rich in Taurine, a sulfur that contains amino acids, which, when ingested, can help the body to produce collagen.
Of course, it is always important to consult with your healthcare provider first before adding any supplement or food to your diet, but the superfood may be more than just a TikTok fad, thanks to the extensive history of eating sea vegetables for health benefits in various parts of the world and how many nutrients sea moss packs in a small serving.
What does it taste like?
Unlike some superfoods that have a strong flavor that can sometimes overpower what you're eating, like coconut or ginger, sea moss has a very mild taste. With that being said, the flavor is a little earthy and is very similar to seaweed or even oysters but is easily masked when added to smoothies, soups, or desserts. Whether you're eating it raw, making a gel yourself, or purchasing a gel or paste at a store, the consistency is sticky and thick and can range from slightly crunchy to soft.
How do I add it into my wellness routine if I don't want to eat it plain?
1. Add it to smoothies or sauces
When sea moss is in a gel or paste, it makes for a great addition to smoothies, sauces, or stews because it can also work as a thickener for a richer consistency. As delicious as Hailey Bieber's Erewhon smoothie is (I had to see what the hype was all about), purchasing it for $17 is unjustifiable for many (and rightfully so). Here is a personal recipe I've used that's easy, cost-effective, and delicious:
3-4 dates, pitted
1/2 banana
1 tsp vanilla extract
1/2 tsp ground cinnamon
2 tbsp sea moss gel
1/4 cup nut butter (I usually go for almond or cashew butter)
1 cup of milk of choice
2. Topically
Good news if ingesting the sea moss sounds awful to you. "When applied topically, the amino acids boost your skin's production of collagen, revealing firmer, glowing skin," explained Lesley Thorton, holistic esthetician and the founder of skincare brand KLUR. "In skincare, it works as both a humectant and emollient, making it highly beneficial for all skin, especially individuals that are dry and easily irritated." Since sea moss is so high in vitamins and minerals, it makes for a super-ingredient on the skin too, thanks to its anti-inflammatory and glow-boosting properties (and might even help conditions like acne, eczema, or psoriasis).
3. Supplements
If you're a "texture person" or not a fan of the flavor, taking it in capsules is a perfect way to still take advantage of all of the health benefits of sea moss. Juliana Tamayo MS, RDN, a clinical dietician based in Washington, D.C., recommends Oweli's Organic Sea Moss Veggie Capsules for those who'd rather take a simple route of incorporating supplements into their daily routine. If you don't want to take a pill, a powdered version is a great option to add to any recipes without the texture of sea moss gel.