If you haven't noticed, it's March. And March is the absolute best month of the year. If you think I'm going to wax poetically about spring and warm temperatures being the reason behind this bold statement, turn away because things are about to get a little bit selfish around here. March is the best month because it's my birthday month. And while I may not be big on parties or forcing others to celebrate me, March gives me free rein to treat myself all month long.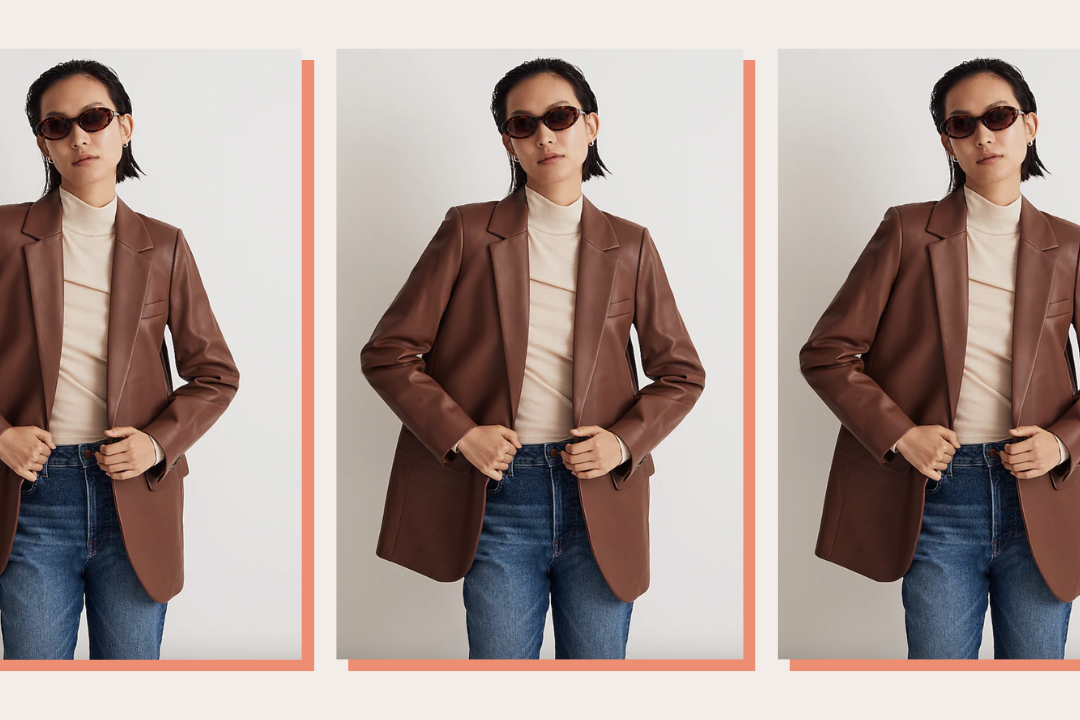 time for your fall wardrobe update!
It's my birthdayyyy! *buys the shoes*
I'm nearing the end of my twenties! I deserve it! *buys 11 face masks*
I worked SO hard this year! *orders takeout for the third day in a row*
These exact sentiments are what brought me to the front of the line at Sephora a few weeks ago with a basket full of products (all of which I need, and don't you dare say otherwise). Just when the doubt kicked in that I should put something back, the kind woman dressed in all black asked me which of the Sephora birthday surprises I wanted to pick from. Yes, being a Sephora Beauty Insider means on your birth month you get to choose your very own gift. You also get first access to new products, free makeovers, reward points that lend themselves to more free products, and all you need to do is give your email address at checkout. YES GURL. That tiny reminder was all I needed to throw caution to the wind and swipe for that purchase.
I get it: wading through all the new products available with their myriad of promises can be intimidating and frustrating, so I decided to share some of my favorites with you (both old and new) so you can try with confidence. You can take my word for it and know that Sephora has your back as well, and can feel confident shopping at Sephora because they offer returns and exchanges up to 90 days after purchase. So if your new skincare starts to break you out or that lipstick wasn't worth the splurge, you can take it back and get something you are in love with — hassle-free and even if you've used the product. Just make sure to checkout with your Insider Account so you never have to keep up with receipts.
So go forth, ladies. Get that new Body Lava before it sells out again or try one of my tested-and-approved products worth spending your hard-earned cash on.
Summer Fridays
I could talk about how amazing Summer Fridays is for forever, but I'll just focus on their latest product: the R&R mask, which is a gentle exfoliant with a hint of rose. Rose water has long been praised for anti-inflammatory properties that can help reduce redness, so if you are prone to irritated skin and value clean beauty, this is the treatment for you.
GrandeLASH
Last year I splurged on eyelash extensions, and for two glorious weeks I woke up looking like a Disney princess not even wanting to put on makeup. Of course they eventually fell out and I realized that extensions were not an indulgence I could afford to maintain. Enter: this lash enhancing serum I added to my cart on a whim. Use it daily for two months and you'll start to see results. At three months, you'll be blown away.
SLIP
Nothing makes me feel put-together and like a real ass ladyboss quite like my nighttime routine. The only problem is that with so many steps and so much motion, I always end up with baby hairs stuck to my face or expensive products that seep into my hairline, making my roots appear oily the next day. For my birthday, I indulged in a slip headband to use when I start my skincare parade. Not only does it keep my hair and skincare separate, but the silk prevents breakage and won't leave an annoying crease. Listen: you are a bad bougie lady and you deserve this.
YOU MAY ALSO LIKE
INVISIBOBBLE
The only hair band that will hold your pony tight all through a workout without leaving any creases
SLIP
You'll love throwing your hair up with this stylish scrunchie that prevents damage and doesn't leave creases
Sephora x Olly
We all seek beautiful skin, but sometimes it takes more than the right potions to get there. As I've gotten older, the effects of a bad night of sleep have become more apparent. Stress sends me into a spiral of waking up all night which wreaks havoc on my skin, appetite, and mood. This new collaboration between Olly (I've been a long-time fan) and Sephora means I can get the gummy version of my favorite sleep aid and peacefully drift off in 30-45 minutes. No waking up in the middle of the night, and it satisfies my pre-bed sweet tooth.
Peace Out
Whether you're a former zit popper who just cannot resist the temptation to pick at your skin or you're dealing with unwanted pigmentation, these brand new microneedling spot treatments can help reduce the appearance of dark, uneven texture and keep your skin looking its best.
The Ordinary
The Ordinary is back at Sephora!!! Yes, this cult-favorite-basically-everything-is-under-$10 brand is in stock and ready to make a home on your bathroom shelf. Keeping your skin moisturized is the first step in preventing pesky problems down the road and I am high-key obsessed with this $7 serum and how well it hydrates. I slather it on my face and neck at night. If I could bathe in it, I would.
YOU'LL ALSO LOVE
The Ordinary
Fight blemishes, fine lines, and dull texture with this ultra-strong peel.
The Ordinary
A salicylic acid treatment that will help fight blemishes.
PAIRS WELL WITH
OUAI
Better than a regular hairspray, this light-weight product not only holds your style, but also absorbs oil and refreshes hair like a dry shampoo.
Living Proof
A styling spray that delivers major volume and texture for any hair type. It's an all-around office favorite and gives the appearance of hair extensions!
This post was in partnership with Sephora, but all of the opinions within are those of The Everygirl editorial board.