To be completely honest, Euphoria is probably one of the best TV shows you can stream today. Something about the raw display of youth, the glittery makeup, and just the whole show being an aesthetic in itself makes it impossible not to binge. But with the painstaking wait for a new episode of season two to drop every Sunday, it can feel like there's nothing else to fill the Euphoria-shaped hole in our hearts.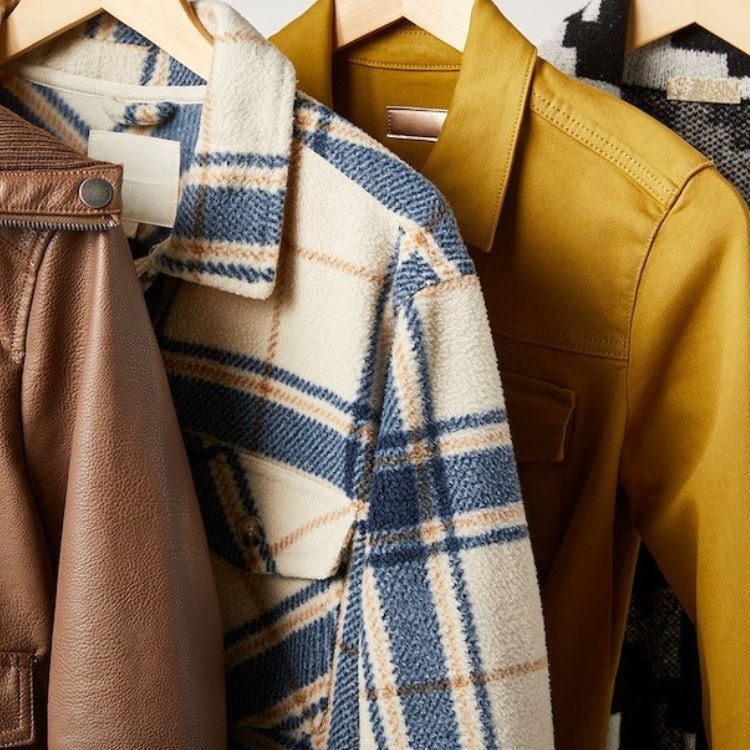 ...and it's wallet-friendly
And with the coming-of-age narrative mixed with commentary on drug use, mental health, and just how hard high school can be sometimes, I'll admit there are few shows that can satisfy quite like Euphoria can. However, with a skim through a few streaming services (and maybe checking for a good Rotten Tomatoes score here and there), it's clear that there is a myriad of scandalous, teenagers-grapple-with-extreme-situations type shows and movies sure to be your new guilty pleasure.
Though there will never be any show that can replace Euphoria (or outdo the iconic costuming), there are a few I would recommend to hold you over during your tireless wait. Here are 13 shows and movies to watch while you're waiting for the next Euphoria episode.
1. Gossip Girl
Where to Stream: HBO Max
Number of Seasons: 1
If scandal is what you came for, then look no further than the Gossip Girl reboot. Similar to the original series, it's about a group of way-too-wealthy teens trying to deal with real-world issues while also being able to afford a yacht. Not so relatable, but wow is it entertaining to watch. Following along with so many privileged teens as they get into possibly life-ruining situations—while, ironically, said teens claim that they're doing just the opposite—means that all sense of morals flies out the window. Whether you're here for a good time or just to see the new Blair and Serena, there will be a ton of chaos that you can sit back and watch from the comfort of your couch. Finally, problems that I don't have to handle.
2. Thirteen
Where to Stream: Hulu with CINEMAX
On a more serious note, Thirteen tells the story of, yes, a 13-year-old and her relationship with drugs, crime, and her mother. When Tracy, a mild-mannered, typical studious girl starts her seventh-grade year, she meets Evie, the most popular girl in school. After they bond over shoplifting and stealing rich people's money, the two become inseparable. A cross between The Bling Ring and Eighth Grade, this is a movie centered on the consequences of middle schoolers who have no idea what they're doing. The film discusses drug use, self-harm, and mental health, but what it gets right the most is its unwavering depiction of how out-of-control life can become for anyone, no matter their age. If you're looking for a hard-hitting drama, Thirteen will show you how being a teenager can be glorious but also dangerous.
3. On My Block
Where to Stream: Netflix
Number of Seasons: 4
Sometimes, a dramatic premise needs to be countered by some comedy, and with On My Block, you've got the perfect mixture of both. The show follows a group of street-savvy teens as they navigate high school in South Central Los Angeles. Throughout the series, the characters test their relationships with one another, exploring heartbreak, pain, and triumphs along the way. Be prepared to watch unlikely friendships form and for characters who you will love to hate. With excellent performances from actors, a great storyline, and an examination on adolescence, On My Block is just too good to miss.
4. Girl, Interrupted
Where to Stream: Netflix
A psychological drama set in the 1960s, this movie examines mental illness with a compelling storyline that can truly only be described as a roller coaster. Susanna is a newly admitted patient at a mental hospital as she recovers from a recent breakdown. However, when another patient, Lisa, entices her with the promise of drugs and an escape to the outside world, Susanna believes that rebelling against the institution meant to "fix" her is her only option. With a star-studded cast including Winona Ryder, Angelina Jolie, and Whoopi Goldberg, this movie has characters that truly show how difficult the outside world can be and how important willpower and strength are to survive in a cold world.
5. The Sex Lives of College Girls
Where To Stream: HBO Max
Number of Seasons: 1
If you're looking for something just a little bit lighter and more carefree than the hard-hitting Euphoria episode you just got through, The Sex of Lives of College Girls is definitely what you need. A depiction of what the modern college girl looks like (or at least what the writers think today's college girls look like), this movie is about a group of four young women who decide that college is going to be the best four years of their lives. And I mean, in a sans-COVID world, maybe it can be. For our four, their biggest challenge is finding a balance between their hormones, being away from home for the first time, and dealing with the consequences of their actions. It's funny but also touches on serious topics like consent and maintaining healthy relationships. And I mean, with Mindy Kaling as a co-writer, actress Pauline Chalamet—that's right, Timothée's sister—and an impressive 97% on Rotten Tomatoes, why wouldn't you watch?
6. Beautiful Boy
Where to Stream: Amazon Prime
If an impactful and powerful story is what you want to watch, this movie showcases authenticity, endurance, and love. Based on a true story, Beautiful Boy follows a father, played by Steve Carell, as he helps his son, portrayed by Timothée Chalamet, recover from his addiction to crystal meth. Similar to all movies based on a true story, there's something about watching a relationship as it's tested that draws you in. Yes, the father-son dynamic is picked apart piece by piece, but it's shown in a way that almost anyone who has been in a family conflict can relate to. It's honest and meant to serve as a sign of hope. Carell and Chalamet play off each other effortlessly and ultimately show that no matter where you are in life, you'll make mistakes, but there's always a promise that things will get better.
7. The Edge of Seventeen
Where to Stream: Netflix
One of the best things about this movie is that even when I didn't know where the story was going, I still could relate to the characters—and also how much of a tremendous struggle high school was for some of us. Part comedy and part drama, the story follows Nadine, a 17-year-old whose high school experience just got a whole lot more miserable. When her best friend starts dating her older brother, Nadine struggles with trying to maintain healthy relationships with both people and finding an outlet to express her emotions. I mean, if my best friend started dating my sibling, I don't know who I'd confide in either. Portrayed by Hailee Steinfeld, Nadine is imperfect, awkward, and somehow totally relatable. The story toys with narratives surrounding loneliness but still manages to maintain all the great parts of a feel-good film.
8. Skins
Where to Stream: Hulu
Number of Seasons: 7
Of course, I can't recommend any list of TV shows without bringing at least one British series into the mix. This pick centers on the experiences of a group of students in sixth form—the equivalent of our junior and senior high school years—as they experiment with drugs, partying, and the concept of identity. It has a little bit of comedy intertwined in the dialogue, so you might be chuckling in one scene and on the edge of your seat in the next. With commentary on serious issues like teen pregnancy and substance abuse, this isn't your average young adult-framed series. Seriously, more people need to talk about this show's incredible acting and impeccable storylines. The directors also cast amateur actors and switch up the cast every two seasons (there are seven seasons in total), which is another aspect of Skins that deserves more hype.
9. The Society
Where to Stream: Netflix
Number of Seasons: 1
With the good old sci-fi mystery hybrid, it's hard not to watch the first season of this show and feel like you need more. The story follows a group of high school teens who, upon returning from a field trip, realize that everyone in their town has disappeared. With no way to leave and no contact with the outside world, the group decides to form their own government. Being teenagers, each character is still trying to figure out who they are and what their motivations are in life. They test their morals and friendships, hitting on commentary about the human condition in a situation that could only be fictional, but this Lord of the Flies-esque drama manages to have both heartfelt moments you'd expect in a YA novel intertwined with the primal struggle to survive. If you're looking for a story about teenagers coming to terms with the human condition, this might be the show for you.
10. Jennifer's Body
Where to Stream: Amazon Prime and Apple TV
A demon trapped inside a teenager, a nerd out to save the day, and a nearly useless boyfriend might not sound like your conventional horror movie, but there's nothing I would change about Jennifer's Body. Anita AKA Needy and her best friend and popular girl Jennifer decide to head to a concert at their small town's local bar—and nothing is ever the same again. After realizing that Jennifer got possessed by a demon and is killing boys in their town, Needy sets out on a mission to stop her, no matter what it takes. With commentary on consent and homophobia and a story actually made for a female audience (finally), this movie takes the conventional female tropes of the awkward nerd and the air-headed pretty girl and completely turns it on its head. Jennifer's Body has the perfect combination of humor and drama and has to be one of my favorite movies of all time—I think that's enough of a reason to go watch it.
11. Looking for Alaska
Where to Stream: Hulu
Number of Seasons: 1
Based on John Green's coming-of-age novel, Looking for Alaska depicts the good, the bad, and the ugly parts of being a teenager. The miniseries follows Miles AKA "Pudge" as he enrolls in Culver Creek Academy, a boarding school that he's convinced will help him see life from a new perspective. Almost immediately upon arrival, he meets and falls head over heels for Alaska, a classmate and mutual friend. After drunken pranks and deep conversations, Miles forms an unbreakable friend group, and we're reminded that no matter how different our backgrounds may be, we're all human. Throughout the series, the friends learn how to deal with tragedy and become closer, demonstrating that while everyone deals with their own battles, we can help each other through them.
12. Riverdale
Where to Stream: Netflix
Number of Seasons: 6
OK, so Riverdale's writers may have lost us somewhere, but season one of this show—AKA the only season that makes sense—is amazing. If you've been living under a rock, the series follows a group of misfit teenagers based on the Archie comics as they discover the dark secrets in their towns. Learning that they can't trust their families or classmates, Archie, Betty, Veronica, and Jughead band together to try and solve the mystery behind fellow classmate Cheryl Blossom's role in the death of her twin brother. Each episode draws you further into the mystery and encourages you to join the sleuthing foursome in trying to solve the murder yourself. With over-the-top characters, a mix of romance and suspense, and a great storyline, this show was made for the grown-up Nancy Drew lovers.
13. Degrassi: The Next Generation
Where to Stream: Pluto TV and Amazon Prime
Number of Seasons: 14
As we gear up for HBO Max's upcoming Degrassi reboot, it only makes sense to revisit the original series that defined many of our middle school and high school experiences. This Canadian drama series follows a group of students as they deal with their developing sexuality, the allure of drugs and partying, and their tumultuous home lives. This movie is also well known for being the show in which Drake and Nina Dobrev got their start, and each character's motivations and approach to adult situations are explored in every episode, making for an entertaining and sometimes relatable watch. The show was also made as it was becoming clear that the internet and technology would be instrumental in our everyday lives, so you're likely to be hit with a wave of nostalgia as you watch. One of the most groundbreaking and diverse shows of the 2000s, Degrassi has solidified itself as a permanent fixture in pop culture, and for good reason.