What were you doing at 11 years old? If you were anything like us, you probably spent the majority of your time with friends, watching copious hours of Lizzie McGuire and riding bikes around the neighborhood in endless, fascinating circles. An 11-year-old Lani Lazzari spent her spare time developing her first batch of Simple Sugars scrubs. Inspired by her own personal struggle with eczema, Lani wanted to create a line of skin care products that smelled pleasant and didn't contain any of the harsh chemicals she had become accustomed to in products prescribed by her dermatologist. At 13, Lani continued to follow her entrepreneurial spirit by turning these natural, handmade products into a successful e-commerce business.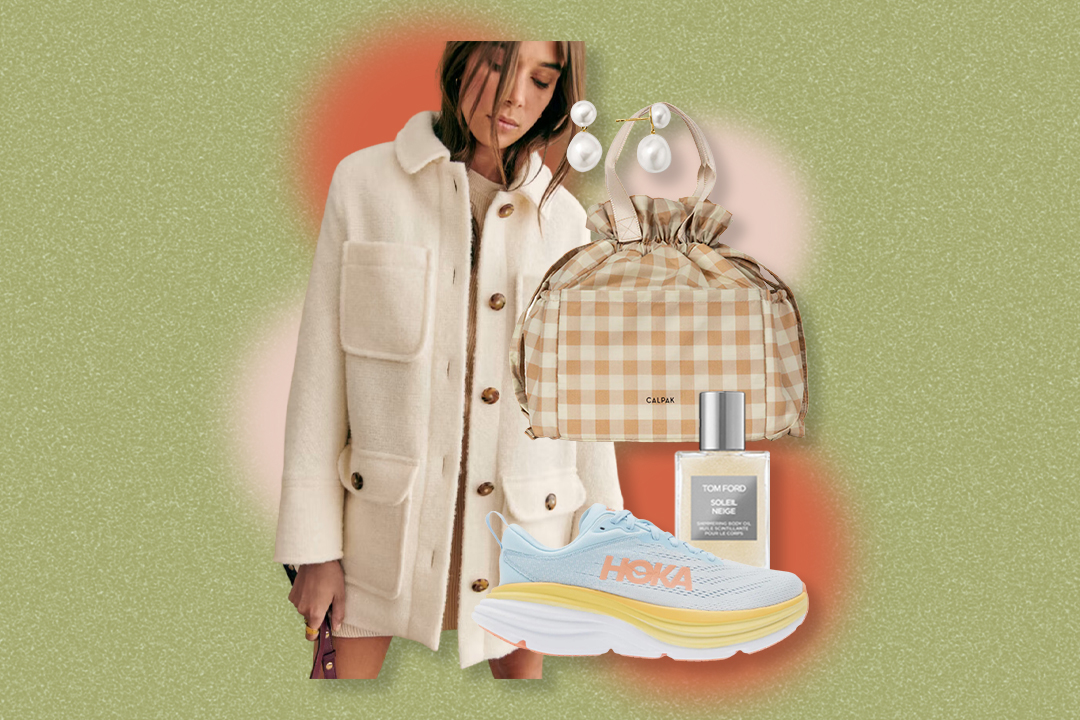 In 2013, Lani appeared on ABC's Shark Tank and subsequently won an investment to expand her small business. Since then Lani has done just that, growing Simple Sugars into a popular product line. Her most recent venture has been partnering with Destination Maternity to offer maternity-safe natural scrubs to expectant moms. In doing so, Lani has given Simple Sugars a national retail presence in 575 locations. Oh! And we forgot to mention: Lani has accomplished all of this at just 20 years old.
To be so driven and focused on a career path at such a young age can put a person up for plenty of doubt and criticism. Despite this, Lani has continued to move forward with the kind of focus and maturity usually reserved for people many years her senior. Keep reading for more of the lessons Lani has learned, how Simple Sugars has grown over the past nine years, and further advice Lani has for others looking to start their own business.
Full Name: Lani Lazzari
Age: 20
Current title/company: CEO and Founder of Simple Sugars
Education: The Ellis School (High School)
Year you started your business: 2005
What was your first job, and how did you land it?
Well, technically I've never actually had a job. I started my first "business" when I was in 4th grade. I crocheted hair scrunchies and sold them out of my backpack at school because I wanted to save up enough money for an iPod.
How did you become interested in skincare?
I became interested in skincare because of my personal struggle with sensitive skin and eczema. I have had eczema since I was a baby, and growing up I was always at the dermatologist. Nothing they gave me worked, none of it smelled good, and everything was loaded with some pretty serious chemicals. Finally, I got fed up with this process and decided I was going to do some research and figure out how to solve my own problem.
You developed your first sugar scrub formula at the age of 11, which left you with a growing e-commerce business at the ripe old age of 13! What was it like to have that much responsibility and accomplishment at such a young age? Did you think then that your business would ultimately become your career?
I was serious about Simple Sugars from the beginning. It was my goal to make it a million dollar company by the time I was 21. When I was a freshman in high school I realized that I was seriously committed to growing my business and wasn't willing to give it up for anything.
I had to make lots of tough choices as a teenager because I was pursuing a completely different path than any of my peers. People didn't get it. They would say things like, "Oh, your business will probably help you get into a great college." Some people still don't get it. But I loved everything about running Simple Sugars and I still do. When you're lucky enough to know what your passion is, especially at a young age, and you get to work at it everyday, it's like a dream come true.
Years later, you pitched your business venture to the entrepreneurial panel of judges on ABC's Shark Tank! How did this opportunity come about?
A producer from Shark Tank heard my story and reached out to me two weeks before my high school graduation to ask if I would consider applying. I never expected to hear back from them again, let alone actually make it on the show, but I knew I had nothing to lose if I submitted an application. They kept putting me through the application rounds, and after five months of contracts and audition tapes, they finally asked me to come out and film for the show!
What do you think made your pitch stand out to the judges to win an investment for Simple Sugars Scrubs on the show?
I think what stood out to the Sharks—and specifically to Mark Cuban since he was the one who offered an investment—was the fact that I had clearly worked extremely hard and knew my business inside and out. I wasn't nervous when I went into "the tank" because I felt prepared for any question they could ask—I had been living my business every day for seven years at that point—and I think that came through to the Sharks.
How has your business changed since "winning" Shark Tank? How would you like to continue to see it grow?
Appearing on Shark Tank was absolutely amazing for Simple Sugars. In addition to getting the much needed investment money from Mark Cuban, the exposure was huge for us. Millions of people saw my pitch and thousands of them came to our website to buy. Our website business exploded overnight, and we quickly became one of the most popular companies to ever appear on the show.
In addition, one of the people watching was Chris Daniel, President of Destination Maternity. He realized Simple Sugars was an ideal fit for Destination Maternity, and wanted to have our products in his stores. This was huge for us because we had customers nationwide looking for Simple Sugars in a retail location and until we launched in all 575 Destination Maternity locations, we had no national retail presence!
Simple Sugars grew at an insane pace following the show (we went from two employees to 20 in just one week!) and we are still continuing to grow. I'm proud of the fact that I've created a company with a great and unique culture where people actually love coming to work. The goal is to sustain that as we get bigger and bigger.
Tell us about the Simple Sugars team. Do you have full or part-time employees? Do you work in an office space? Where are you based?
We are based in my hometown of Pittsburgh, Pennsylvania. All of our products are handmade at our facility, so our space is part office and part production space. Our team is made up of both part and full time people. We currently have 24 employees, but that number is growing!
Tell us about how you make Simple Sugars products. What is the process?
Simple Sugars products are formulated, created, and packaged at our facility in Pittsburgh. Everything is done completely by hand—from mixing the batches of scrub, to putting it in the jars, to packing it in boxes, and putting bows on.
There is no rulebook for starting your own business and no formula you can follow to be successful…You might have successes, you are definitely going to have failures, and you have to be willing to learn from your mistakes.
Owning your own business can be a huge risk financially. How have you handled this hurdle? What advice do you have for others who are trying to overcome the financial aspect of launching their own products or businesses?
Funding was always a huge obstacle for Simple Sugars. Up until our deal with Mark, the business was financed entirely on my mom's credit cards (I couldn't even get a credit card, let alone a business loan!). I think being an entrepreneur is all about taking risks. Nothing is safe when you start your own business, and the financial side is no different.
How can we buy Simple Sugars? 
Simple Sugars products are available online and in 575 Destination Maternity stores across the U.S. Using safe, chemical-free products is particularly important during pregnancy, not only for the mothers, but also for babies, because you are particularly susceptible to the negative effects of some of the chemicals commonly found in personal care products.
Our scrubs are also ideal for new moms because they are a one-step product that cleanses, exfoliates, and moisturizes in one easy step, leaving you with super soft, great looking skin. It's quick and easy and gives you a spa quality skincare experience in your own shower in five minutes or less—and let's be honest, those five minutes may be the only time a new mom gets to have to herself! All in all, the products were a perfect fit for the Destination Maternity stores.
What advice can you offer other small business owners?
I think a big part of entrepreneurship is being able to problem solve. There is no rulebook for starting your own business and no formula you can follow to be successful. You have to be willing to do what it takes to figure it out. You might have successes, you are definitely going to have failures, and you have to be willing to learn from your mistakes. No matter what type of background or college degree you have, there is always going to be a crisis, and it is going to be you who has to figure out how to overcome it.
A major aspect of beginning a new business is branding. Did you handle this in-house or contract it out? What was the creative process like? What was important to you when designing a look and feel for your brand?
I created our logo way back in 2005, and it has been the same ever since (So yes, I literally did it in my own house!). And luckily our VP (who also happens to be my mother) is a sales and marketing genius. We're all about keeping it simple, so that has been a huge part of the Simple Sugars brand. We have also worked really hard to develop a very unique Simple Sugars voice and attitude. And of course, we're all about the pink!
How did you attract a client base? Was it marketing or more word of mouth? 
We have a very passionate fan base at Simple Sugars! People try our products, get addicted, and then come back and buy over and over again. We see it not only in their orders but also on social media—I can't tell you how many pictures we get tweeted to us from people who have been so excited to find Simple Sugars in their local Destination Maternity locations! Word of mouth is also extremely valuable to us. People are really excited about the products and the story and they want to tell people about it, particularly after they've tried the products and have seen for themselves how awesome they are. Nothing can top that kind of marketing.
Best moment of your career so far?
Wow, that is a hard question to answer, but I think it would have to be walking down Madison Avenue in NYC and seeing an enormous Simple Sugars sign in the window of the Destination Maternity store. It was like a dream come true!
What advice would you give to your younger self?
I would tell myself not to worry about not going to college! When I had to make the decision to not go off to school after graduating from high school two years ago it was a hard decision to make, but now it seems like a no-brainer. I have learned so much more by taking that risk.
Lani Lazzari is The Everygirl…
If I didn't own Simple Sugar Scrubs I would be a:
Professional foodie
Go-to coffee order?
Grande nonfat iced caramel macchiato
Favorite holiday?
Christmas, because if I make it to the 25th then I've survived all of the insanity of the holiday season leading up to it!
If you could have lunch with any woman, who would it be and what would you order?
I would have lunch with Hillary Clinton, and I would order grilled cheese, because you can never go wrong with a grilled cheese.
My perfect day off would be spent:
Relaxing! I would probably start off with a massage, spend some time reading, and then bake/cook something really delicious.