I was in love with a boy in high school who was so obsessed with Reddit that he participated in their annual Secret Santa. Our inevitable departure led me to absolutely despise Reddit and all of its contents for years. You know, it's the usual "I waited until I was 24 to watch Star Wars because one person I hated was a big fan" situation. But one thing or another brought me to Reddit during quarantine, and now I am obsessed.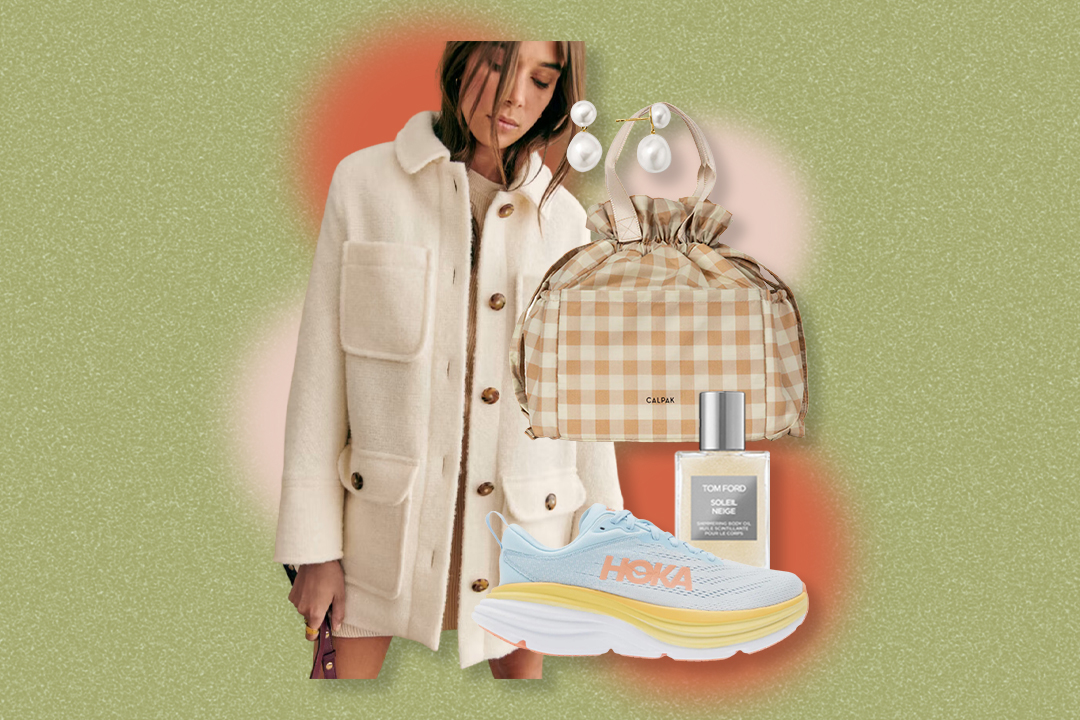 I'm reading everything from r/Ask A Doctor (wouldn't recommend for anyone with health anxiety, but it's fascinating to me) to r/Sex (makes sense, right?) to r/Tinder when I really need a laugh. But to no surprise, my most prevalent craze as of late is r/SkincareAddiction (and r/AsianBeauty … and r/Tretinoin … and r/Acne … you get the point).
These subreddits are filled to the brim with helpful tips, product reviews, photos, and more—it's enough to provide me with complete and utter joy for quite a while! Since I started reading them, I've implemented tons of hacks into my skincare routine to see if they actually work. After tons of testing, here are the ones that have actually stayed in my routine beyond the novelty factor.
1. Skin gritting
This was the first thing I read on r/SCA that absolutely blew my mind and what really got me interested in the platform to begin with. "Skin gritting" is basically a treatment you can do on yourself to help remove dirt, oil, and blackheads from your pores. There are a few different ways to do the treatment, but the most intense I've seen is as follows:
Cleanse with an oil-based cleanser

Apply a BHA, like

Paula's Choice 2% BHA Liquid

—don't remove!

Apply a clay mask on top of the acid for 20 minutes, then remove

Massage an oil into your skin for 3-5 minutes
There are much less intensive approaches you can take, such as skipping the acid step or even skipping the clay mask step altogether in favor of a double-cleanse with two oils. Whatever works with you. I'm currently loving this product from Innisfree instead of using my regular cleansing oil—you've been warned, but look at all the gunk this took out of my pores:
2. Decant leftover product from a sheet mask
We've all been there when our sheet mask is absolutely soaked with product and there's still some leftover in the package. You pay good money for that mask, so don't let all of that good serum go to waste! I've read some people say they decant it into little jars they bought on Amazon, which sounds like such a good idea. I've tried it by using whatever is leftover on my hands, chest, and upper arms where I get KP. It's been such a game-changer and makes me feel like I'm really getting my money's worth.
3. You don't have to spend tons of money
I know this isn't necessarily a tangible tip, but if I've learned anything from Reddit, it's the power of inexpensive beauty products. You don't need the fanciest new releases (although they are fun!); you just need products that work for your skin type. Redditors are big fans of some of our editors' favorites too:
4. Apply hydrating products to your lips too
Your lips need more moisture than the Laneige Sleeping Mask you apply every night—trust me. Use whatever hyaluronic acid serum or moisturizers you use on your face on your lips. The same goes for your face oils!
5. Run a sheet mask under hot water before you apply
The worst thing about applying a face mask is putting that freezing cold sheet of ice on your face, especially in the fall and winter. Luckily, this trick has changed my sheet-mask life. Simply run some hot and place the sheet mask package under it for a couple of seconds. You don't want it scalding hot, but just warm enough to feel cozy and relaxing on your face. This doubles the experience, making it both a self-care and a skincare activity.
6. Invest in a shower filter
Many Redditors swear by washing their face in distilled water, but I've seen some hail the praises of getting a filter for your showerhead. This is good practice for your hair, but Redditors said it really helped their skin too. If you have hard water, this could be just what your skincare routine was missing. I have lovely Lake Michigan water, but my parents' house has well water (the absolute worst), and I notice a huge difference in my skin and hair when I use filtered water.
7.
Use a dry brush to reduce ingrown hairs
I only recently implemented this into my body care routine, and it has made a world of a difference. Dry brushing exfoliates the skin while increasing blood circulation and stimulating the lymphatic system, but the exfoliation is what really stops ingrown hairs in their tracks. See, ingrown hairs happen when the hair gets trapped in a follicle and can't get out, that's why they're common in the bikini area and legs. So when you properly exfoliate the skin, those ingrown hairs are able to break the surface, plus it stops them from retreating back into the follicle. I get ingrowns in the groin area (it's so common, y'all), and I've noticed a huge difference in the texture of the skin between my legs since I started dry brushing a few times a week.
8.
Mix your hydrating oil with aloe gel
Do you feel like face oils just never sink into your skin? If you have an oily skin type, you probably experience this. Someone on Reddit suggested mixing your oil with an aloe vera gel because aloe sinks into the skin so easily. I like to use facial oils before applying my foundation but hate that oily look under my makeup, and this trick worked flawlessly. I tried it with both aloe from my aloe plant (before she died a painful death) as well as with a packaged gel. It has made my oil-moisturizing experience far better.
9. Apply a hyaluronic acid serum under your sheet mask to make it extra hydrating
If you can't tell, Reddit is absolutely swimming in sheet mask hacks. This one is aimed at those with dry skin. If you want to get even more benefits out of your sheet mask, apply hyaluronic acid beforehand, and then once again on top of the sheet mask while it's setting in. Redditors recommended this classic Asian beauty product: Hada Labo's Gokujyun Premium Hyaluronic Acid Lotion. First of all, the lotion gives your sheet mask something to stick on to so it won't slide around the whole time you're wearing it. Plus, the hyaluronic acid pulls in the moisture of the mask, helping all of that serum to absorb even better into your skin. For an even more moisturizing effect, you can pat even more of the lotion on top of your sheet mask while you're wearing it. I tried this with my hyaluronic serum, and it made me appreciate my sheet mask so much more. I now have the Hada Labo lotion on my wishlist!