In my life, I historically panic-choose two things: my meals at a restaurant and my nail polish. I can spend any amount of minutes scouring my choices, and without fail, at the very last second, I choose the option I didn't really want and that I regret immediately. And if you add in the caveat of needing to choose a shade for my fingers and toes? I don't stand a chance.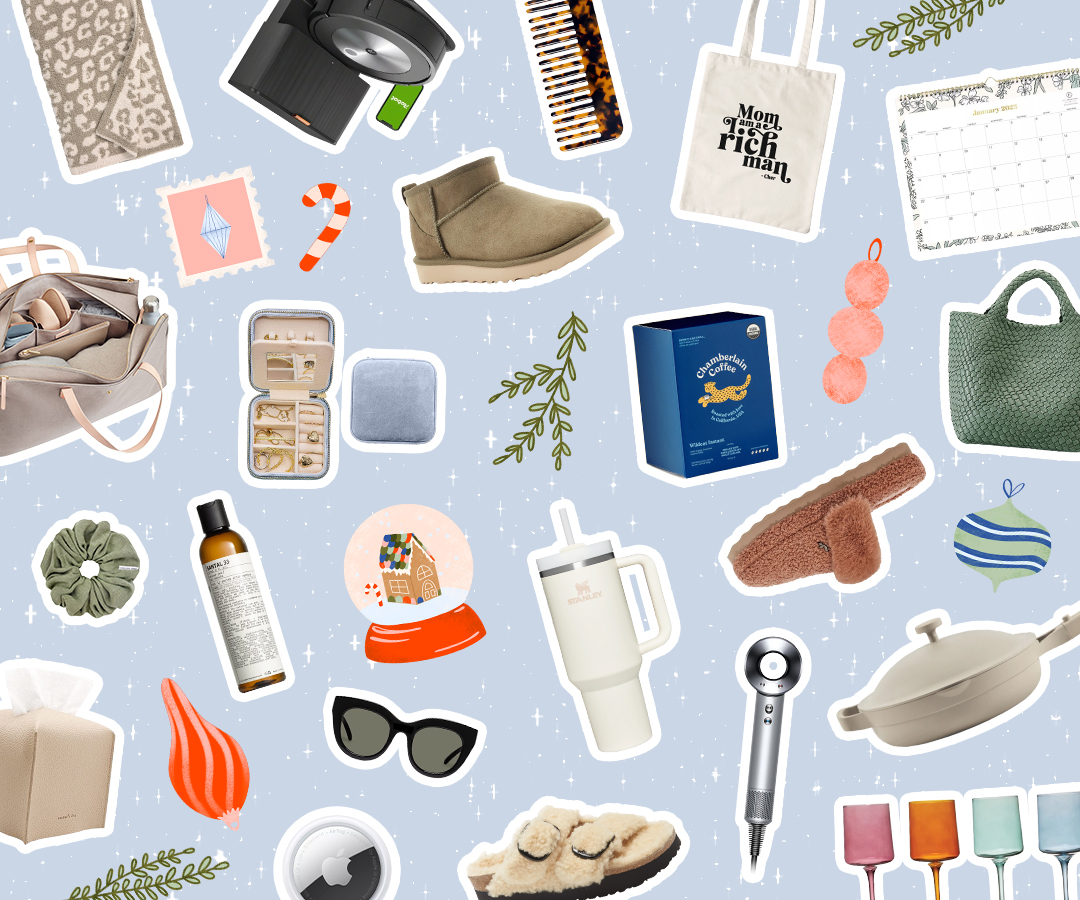 With hundreds of thoughtful gifts, you're sure to find something for everyone on your list!
Sure, you can always go matchy-matchy with your mani-pedi, but sometimes, two different but complementary colors are much more fun. And lucky for us, it's almost sandal season, so our toes are about to be out and provide the potential for another color to be on display. Looking to start your spring mani/pedi game on the right foot? Try one of these no-fail color combos:
1. Sky blue and pale pink
Nothing says "warm weather" like pastel colors, and this power duo is as dreamy as they come. Opt for a shade of blue with purple undertones to avoid looking like you're just preparing to go to a gender reveal.
2. Bubblegum pink and mint green
Celebrate two of this season's hottest colors by pairing them together for an unstoppable mani-pedi duo. Bubblegum pink is a perfect pop for your toes, and mint green is a perfect venture from a nude mani for something a little more seasonally appropriate.
3. Marigold and hot pink
Partial to bright colors for your nails? Make a statement with eye-catching marigold, one of 2021's hottest hues, and pair it up with a classic hot pink for a summery combo that'll make you never turn back to your white mani again.
4. Grey and lilac
We can't get enough of the sweet lilac shades of this spring, and in our humble opinion, it's one of the best nail shades of the year. If you want something understated, a muted lilac paired with a cool grey is the combo for you.
5. Sage green and beige
Sage and beige were a match made in heaven, and the earthy tones are perfect for a minimal mani-pedi combo that you'll be proud to bare your toes for.
6. Lavender and mint
We love the look of choosing nail colors that are next to each other on the color wheel, and lavender and mint are a perfect example of why: it's simple and understated, but just the right amount of eye-catching.
7. Orange and red
Our personal favorite go-to for the summer is a bright orange paired with a classic red. To pull it off without a hitch, opt for an orange that's in the same color family as the red (OPI's "Cajun Shrimp" will always be our favorite), and a warm red that's more hot summer sun, less Christmas season.