Was someone supposed to teach me my face shape at some point and tell me what I'm supposed to be doing with it as far as haircuts go? Because let me tell you, I either slept through that lesson (which is likely) or it didn't happen at all. If you're nodding your head and thinking, "same girl, same" and you're on the hunt for the best haircuts for square faces, I've taken it upon myself to do the heavy lifting and reach out to a few stylists for their expert opinions and advice for all the square face (and round face) gals out there.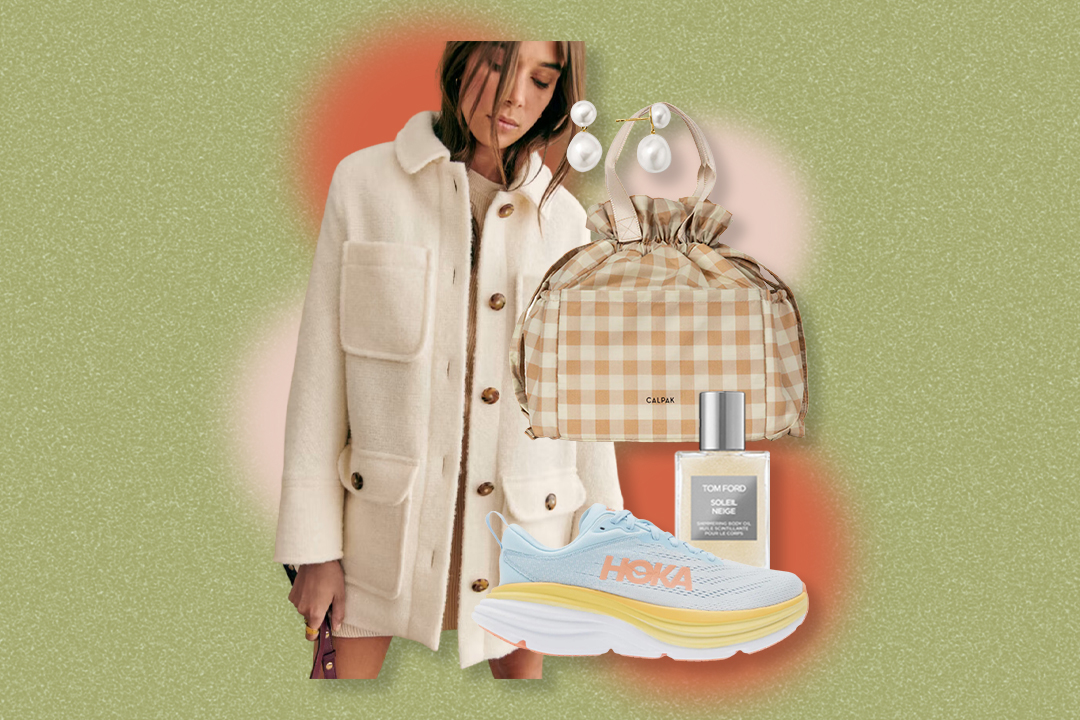 Forget scrolling the internet, comparing your face shape to someone else's, and trying to choose the haircut that will suit you best. Read on to learn about haircuts for square faces from the best of the best (AKA celebrity hairstylists) so you know what to ask for the next time your bum is in the salon chair.
1. Long Bobs
"Long bobs are great on a square face, particularly when they're soft and layered," said Andrew Fitzsimons, a celebrity stylist for A-listers such as Bella Hadid, Madonna, Mariah Carey, Kim Kardashian, Kylie Jenner, and Megan Fox—just to name a few icons. He added that this style does a gorgeous job of highlighting the features of a square face.
If you do decide to ask your stylist for a bob, make sure to specify that you want it to be a long bob. If it is cut too short or right at the chin, it will look too boxy, according to Annagjid "Kee" Taylor, a hairstylist who has styled celebrities like KeKe Palmer, Erica Campbell, and Tika Sumpter.
2. Long Shag Cuts
Interested in a longer cut with some movement instead? A long shag haircut will suit you best. It is one of the best haircuts for square faces, especially when some texture is added, according to Gina Rivera, a celebrity hairstylist and the founder of Phenix Salon Suites. She explained that "slightly longer hair tends to lengthen the face while texture and layers will lend to softening the features."
3. Side-Swept Bangs
Rivera and Fitzsimons agreed that side-swept bangs are the best option for those with square faces. Due to the length and line of the bang, they will accentuate your most flattering features by shortening the length of your forehead and softening your angles. The best part? Side-swept bangs are low maintenance (which we love) and aren't awkward when they start to grow out.
4. Curly Pixie Cut
OK, curly hair girls, listen up! Rivera recommended a curly pixie as a great way to add volume at the crown of your head. Not only is this style as bold and badass as it is soft and feminine, but it will also balance your features and create length in your face. We love a curly pixie cut when it is layered because the natural texture of the strands creates a tousled effect and adds playfulness to the look.
5. Long Layered Cut
Long layers are a fan favorite for most face shapes, but they are especially great on those with square face shapes. Kee noted that this is because long layers "help to soften a square, angular face and provide more dimension," but one thing to keep in mind with layers is that you have to keep up with them. No matter the length of your hair, Fitzsimons encouraged scheduled haircuts to "keep the shape and help keep the look balanced to suit your face shape."