Back in the day, my only source for haircut inspiration was found in coffee table catalogs at a local salon. If I wasn't going for a standard trim, I'd have to frantically flip through each page to choose what I was going to do next before it was my turn to sit in the salon chair.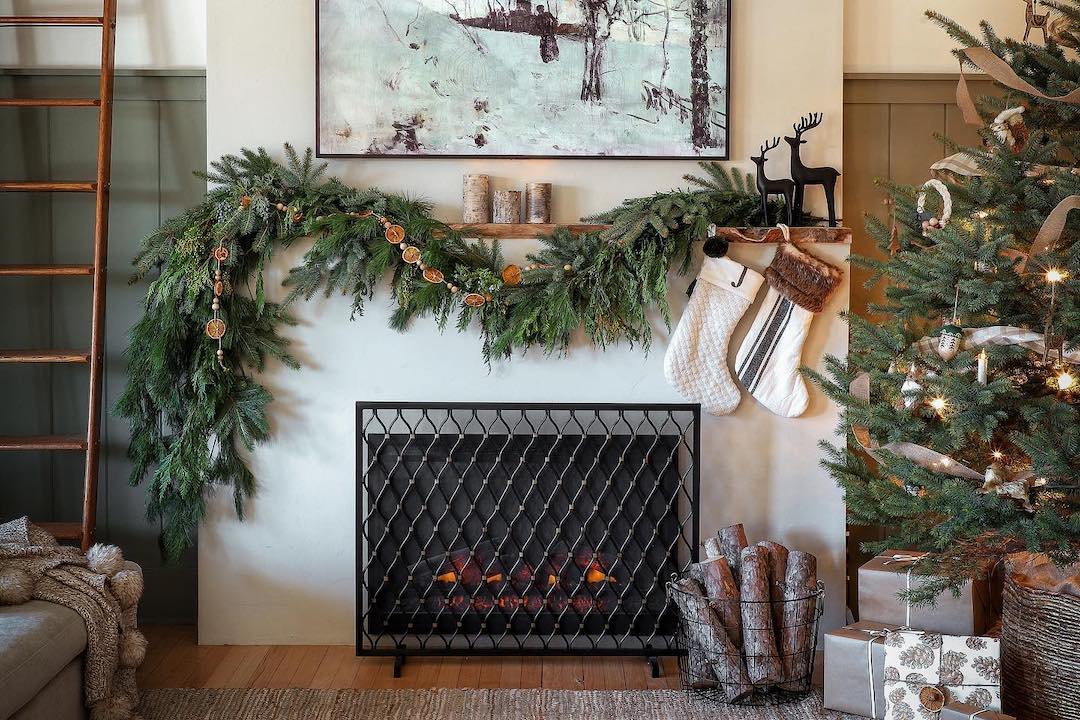 there's still time to deck your halls
Now, thanks to the internet and social media, we have access to experts who can help us choose the best haircuts for our face shape weeks before our appointment so we can make a decision, change our minds, and change them again, all before it's too late. If only this was the case sooner, I would have been saved from more than just a few not-so-cute haircuts.
I am happy to say that we no longer have to learn the hard way. All it takes is reaching out to some stylists to ask about the best haircuts. In this case, we inquired for all of our beautiful readers with round faces to find out what the best round-face haircuts are.
1. Long Layers
Gina Rivera, a celebrity hairstylist and the founder of Phenix Salon Suites, recommended long layers for round face shapes. "These styles tend to create a balance that makes the face appear to be slightly longer rather than wider," she said.
If you don't opt for layers and choose a one-length haircut, the roundness of your face will likely be overemphasized, according to celebrity hairstylist Annagjid "Kee" Taylor.
2. Mid-Length Cut with Chin-Length Layers
Similar to shag cuts, "chin-length layers help elongate and frame a round face," said Andrew Fitzsimons, a celebrity hairstylist who has styled some of our favorites (Kim Kardashian, Khloe Kardashian, J.Lo, and Megan Fox). Adding a smaller curl pattern to this style if your hair isn't curly already can be one of the best round-face haircuts—especially if you are a fan of styles with a lot of volume.
As far as parting your locks goes, stylists agree: A deep side part or a middle part will give your face the illusion of length.
3. Pixie Cut
If you prefer a shorter style that requires minimal styling, Kee said that you can never go wrong with a pixie cut. This is arguably one of the most popular round-face haircuts, so if you are looking for inspiration, Ginnifer Goodwin and Michelle Williams are two celebrities who do the pixie cut right.
If you have curly hair and are worried about how your hair will look with a pixie cut, Kee recommended a layered bob. Once your hair drys and the pattern of your hair is formed, you will be left with tons of volume.
4. Shag Cuts
According to Rivera, a long shag cut is another great style for those with round faces. "The shag layers can help frame the face, creating a focus on the center vertical line of the face rather than the width of the face."
Fitzsimons agreed and encouraged adding bangs to haircuts with a shag effect to further accentuate your face shape.
5. Bangs
Fear not: A side-swept bang or a bold bang will add an edge to your look and compliment your face shape, so don't be afraid of them! Fitzsimons recommended them both but suggested avoiding soft, wispy bangs, as they can result in further accentuating the softness of your features.