Two years ago, our team decided to embark on a journey—some might call it the journey of a lifetime. Every time a new season rolls around, we set out to try all the new Starbucks drinks, rank them, and share the results with you. You loved our reviews of the past two years of Starbucks' fall drinks, holiday drinks, and spring/summer new releases. Now, we've officially returned to our favorite season of the year: fall.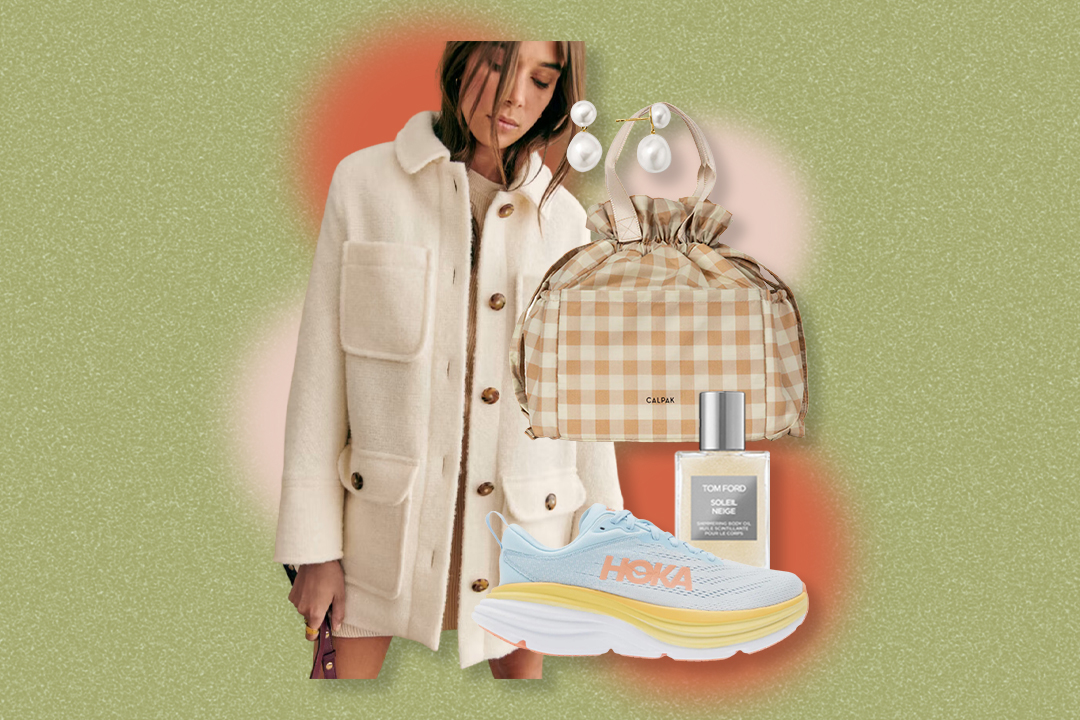 Our entire team loves a good Starbucks coffee, but there's something about the fall menu that takes it to the next level. This year, Starbucks added two new highly-anticipated fall items to the menu: the Iced Apple Crisp Oatmilk Shaken Espresso and the Iced Pumpkin Cream Chai Tea Latte. If you remember how much we loved the secret-menu Iced Chai Latte with Pumpkin Sauce and Pumpkin Cold Foam last year, you know that we were very excited about this new addition.
Our group of taste-testers gathered to try eight seasonal Starbucks drinks, and after much debate and a few stomachaches, we settled on a ranking. Before we get to that, though, take a second to imagine us placing this mobile order and then walking down the streets of Chicago in 100-degree weather carrying two full trays of orange-toned beverages. Clearly, we take this very seriously.
Our five official taste-testers tried eight total drinks. We then scored each drink on a scale of 1-5 in the categories of "overall taste" and "likelihood to get again." There is a total of 10 possible points per drink from each taste-tester. Thus, each drink has a maximum of 50 possible points. We also ordered all the drinks without any modifications, so that we could taste the drinks exactly as Starbucks intended.
Now that the scene is set, here is The Everygirl's official ranking of every fall drink at Starbucks:
8. Pumpkin Spice Latte
Official score: 17/50
We hate to do this to our girl on her 20th birthday, but… the iconic PSL was decidedly the team's least favorite drink of this year's taste test. We must acknowledge the color: This drink is shockingly orange. Plus, taking off the lid and seeing the oil separation on top is so, so disappointing. Julia, managing editor of The Everymom, put it best when she said, "When I look at this, I don't want to put it on my insides." Katherine, editorial intern at The Everymom, noted that if she had a PSL and a bowl of candy corn in front of her, she's not sure which she would choose. Everyone agreed they might get this once per season purely for nostalgia's sake, but pumpkin coffee has since evolved into something much better. After all, if you're going to treat yourself to a $6+ coffee, you want it to be absolutely delicious.
7. Apple Crisp Frappuccino
Official score: 22/50
For the second year in a row, the overwhelming response to this option was "meh." It is very sweet, so if that's your jam, you'll love this. It smells exactly like one of those caramel apple lollipops (you know the ones), which made it a bit too artificial-tasting for us to truly enjoy. The flavor is good, but we all agreed it would probably give you a stomachache. In Jess's words, "I stand by our past assessment that it tastes exactly like the Apple Orchard Bath and Body Works candle." However, if you want to be hit with a taste of that middle-school fall nostalgia, this will get you there.
6. Pumpkin Cream Cold Brew
Official score: 25/50
In a shocking fall (get it?!) from grace, the Pumpkin Cream Cold Brew has dropped from a solid #2 to the lower half of the pack in this year's ranking. The controversy among our team comes from the fact that this drink has a much more coffee-forward flavor than the rest of the fall drink lineup. I personally loved the darker, more bitter flavor of the cold brew mixed with the light pumpkin foam, but others were not such a fan of the coffee taste. However, if you know and love this drink as an everyday fall favorite, more power to you. As Jess said during our tasting, "It wasn't living up to standard today, but I know I still love her."
5. Hot Apple Crisp Oatmilk Macchiato
Official score: 27/50
The hot version of this drink is like a warm hug on a crisp fall day, and after three years of the apple crisp flavor, Starbucks appears to have finally found a sweet spot. The taste is deliciously cozy, and the apple-and-coffee combination works well in a hot drink. If you're disappointed with the PSL yet still want a seasonal option, this is the perfect drink to grab on the first truly chilly day of the year.
3-4 (tied). Pumpkin Spice Frappuccino
Official score: 34/50
If you want a true fall drink that is extra pumpkin-y, full of flavor, and nostalgia-heavy, this is the drink for you. Year after year, we are all shocked at how much we enjoy this, considering none of us order Frappuccinos on a regular basis. This is an excellent choice to treat yourself to something special. However, you do have to get over saying the word "Frappuccino" out loud in your order. As Julia said, "It's good, but the likelihood that I'm going to order a Frappuccino again… that's not my journey."
3-4 (tied). Iced Apple Crisp Macchiato
Official score: 34/50
Disclaimer: We were not impressed by this drink the first two years that we tried it. However, this year, the Iced Apple Crisp Macchiato rose in the ranks. This year's version is made with oat milk and Blonde Espresso, so the resulting taste is slightly less reminiscent of a fall candle than in years past. Sales & Operations Administrative Assistant Albany pointed out that the flavor of this drink is much like a nostalgic cereal taste, such as Apple Jacks or Cinnamon Toast Crunch. Overall, the team liked this drink much more than we thought we would, and we were overjoyed that Starbucks has finally found its stride with its apple-flavored drinks.
2. Iced Pumpkin Cream Chai Latte
Official score: 34.5/50
When we learned that Starbucks had added TikTok's favorite secret menu item from last year to their fall lineup, we expected it to be our top drink of the year for the second year in a row. However, veteran Starbucks taste-testers agreed: this year's version does not meet up with last year's secret menu formulation. The secret menu item's base is an iced chai latte. With the addition of pumpkin sauce and pumpkin cold foam, it becomes an instant fall classic. The Iced Pumpkin Cream Chai Latte, on the other hand, eliminates the pumpkin sauce from the equation, making it less sweet and less of a true treat. "It doesn't have pumpkin sauce but it's still 460 calories?!" Jess exasperatedly asked. However, this drink was still a team favorite—we just recommend asking for an Iced Chai Latte with Pumpkin Sauce and Pumpkin Cold Foam instead.
1. Iced Apple Crisp Oatmilk Shaken Espresso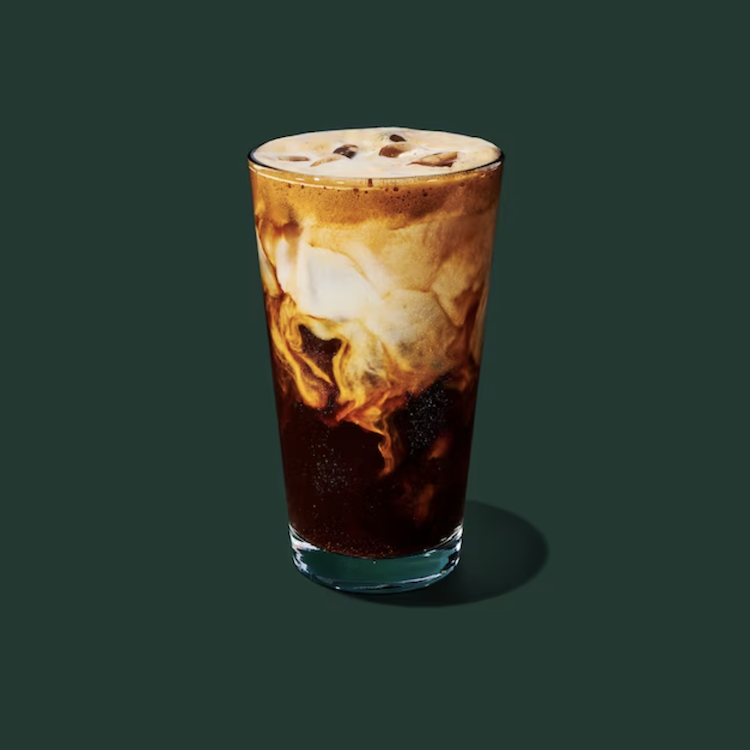 Official score: 46/50
Here she is: this year's diamond of the Starbucks fall season. In a shocking turnaround, our team ranked an apple-flavored Starbucks fall drink as our #1 for the first time ever. Julia's initial reaction to this drink was a resounding, "It's good. I'm shocked." If you are a fan of the Iced Brown Sugar Oatmilk Shaken Espresso year-round, you are going to love this apple version as your go-to fall treat. The addition of oat milk and shaken espresso means that the apple flavor is well-blended into the drink itself, and on a fall day when the weather is just a little too hot, this is exactly what we want to sip on. We all loved this drink's flavor combination and agreed it was perfect for fall: the happy medium between an everyday coffee drink and a sweet treat beverage. This is one we'd 100% order again.