A few weeks ago, our team decided to embark on a journey—some would say it was the journey of a lifetime—and set out to try every single one of the Starbucks fall drinks, rank them, and share the results with all of you.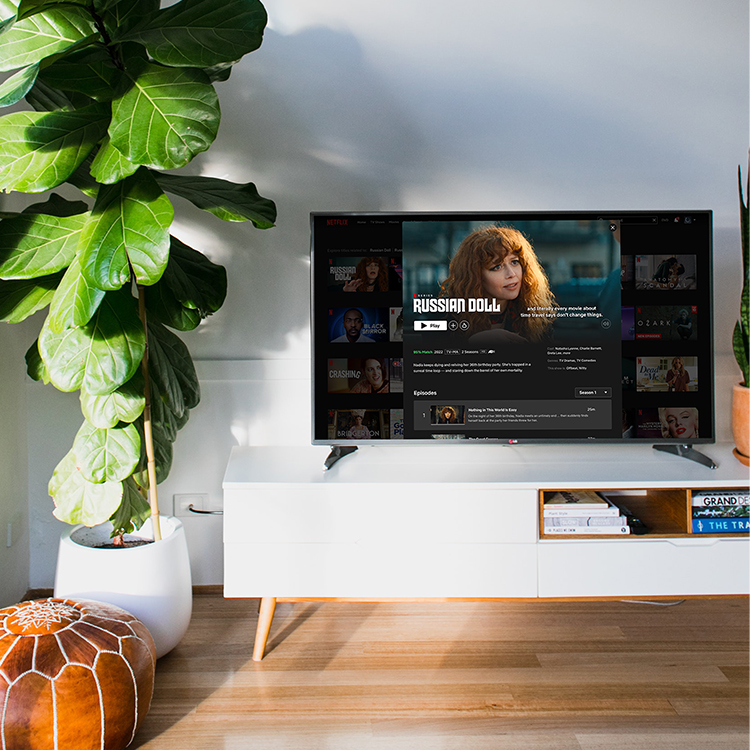 stop mindlessly scrolling on Netflix—these shows have our seal of approval
Our entire team loves a good Starbucks coffee, but there's just something about the fall menu that takes it to a whole other level. Personally, I count down the days until the Pumpkin Cream Cold Brew is back on the menu and make it my mission to get one on the first day it's released. Starbucks also launched a few new drinks this year, so we knew we needed to try them out.
So our group of four taste-testers gathered to try seven seasonal Starbucks drinks, and after much debate and a few stomachaches, we settled on a ranking. Before we get to that, though, take a second to imagine us placing this mobile order and then walking down the streets of Chicago carrying two full trays of orange-toned beverages—you know, for comic relief.
For full transparency, I would also like to note that we tried to order all of these with oat milk (aside from the Frappuccinos), but they were out, so we got them with almond milk.
Now that the scene is set, here is The Everygirl's official ranking of every fall drink at Starbucks:
7. Iced Apple Crisp Macchiato
I wanted to like this drink so much—I loved the idea of a unique apple option in a market oversaturated with pumpkin flavor. However, all of us were instantly disappointed by this one. It doesn't mix well (the syrup gets stuck on the bottom), the flavor mix of iced coffee and apple is strange, and it overall just leaves much to be desired.
6. Pumpkin Spice Latte
I hadn't had a Pumpkin Spice Latte in years before the day we tried all of these drinks. I couldn't really remember what it tasted like, but I assumed it would be decent because of how popular it is. All of us were immediately shocked by the consistency: The syrup was separated, it was really watery, and it had a very strange color. As for the taste, it wasn't very flavorful and was almost bitter. None of us were fans of this one.
5. Apple Crisp Frappuccino
The overwhelming response to this option was, "It tastes like a candle." It is very sweet, so if that's your jam, you'll love this. It has a good caramel apple flavor, but it's definitely a sweet treat, and we all agreed that we could only really have a little bit of it before getting a stomachache.
4. Iced Chai Latte with Pumpkin Cold Foam
This "secret menu" drink is super popular on TikTok, so we had to give it a try. The base of the drink is an Iced Chai Latte with Pumpkin Cold Foam (most people order it with oat milk), but there are lots of variations on the rest of the customizations that you can try based on what you like. You might choose to do less pumps of chai, add an espresso shot to make it a dirty chai, add pumpkin sauce or topping, or add vanilla or apple brown sugar syrup to make it even more dynamic. We all really liked the flavor combination of this drink and agreed that it was perfect for fall, and we said we would definitely order it again. Our one negative note was that we got the regular amount of chai and wished we had gotten only two pumps instead.
3. Hot Apple Crisp Macchiato
You might be wondering: How could the iced version of this drink rank so low but the hot rank so high? I'm also wondering that, but I am here to tell you that it's just the truth. The hot version of this drink is like a warm hug on a crisp fall day—it's cozy, the flavor is delicious, and for some reason, the apple and coffee combination works so much better when it's hot. In fact, it was one taste-tester's #1 choice. This new drink is definitely worth a try before it's off the menu, especially if you're not a huge fan of pumpkin and want a different seasonal option.
2. Pumpkin Spice Frappuccino
If you want a true fall drink that is super pumpkin-y, full of flavor, and gives you a real feeling of nostalgia, this is the drink for you. We were all shocked at how much we enjoyed this, considering none of us order Frappuccinos regularly—but clearly, we might start, considering it earned a #2 spot. If you want to treat yourself to something special, this is definitely an excellent choice.
1. Pumpkin Cream Cold Brew
Ah, here she is: the Pumpkin Cream Cold Brew. This drink really stole our hearts (and hurt our wallets) when it was released a few years ago, and for good reason: It truly cannot be beat. This is the perfect balance of coffee and pumpkin flavor without being too sweet or overpowering. It can replace your daily coffee, while some of the others feel more like an extra and more sporadic treat. I would drink this year-round if it was offered, and I would bet that many members of our team would as well.