Last fall, we introduced a new series here on The Everygirl: trying and ranking Starbucks drinks. We did an in-depth taste test for both Starbucks fall drinks and their holiday menu, and you all loved both. Since then, we've been patiently waiting for the day when there were enough new (or new-ish) drinks for us to do another ranking.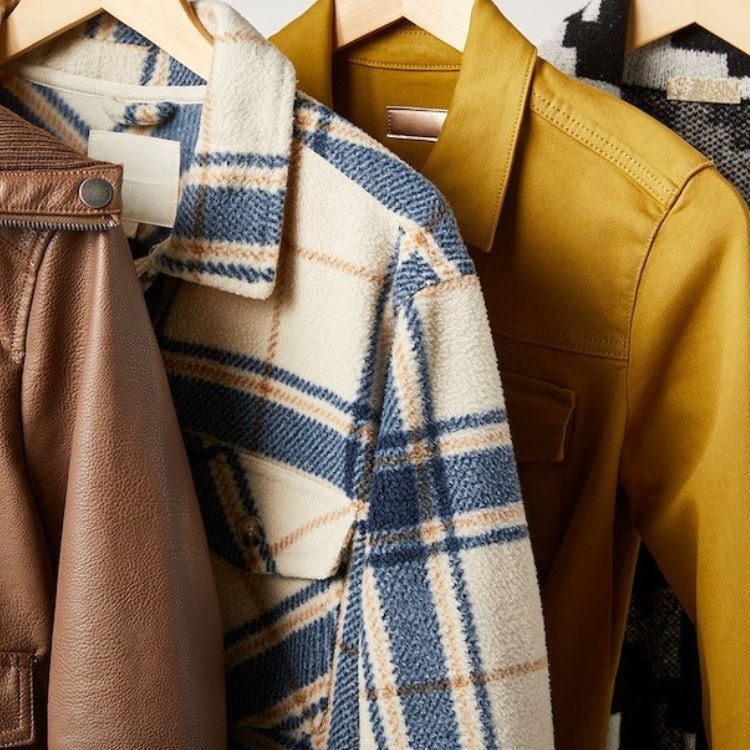 ...and it's wallet-friendly
Well, that day has finally come. Since 2022 began, Starbucks has added a few new drinks to the menu, such as the Pistachio Latte and the Iced Toasted Vanilla Oatmilk Shaken Espresso. We also decided to throw in a couple of drinks that are not necessarily new but are great for spring and summer as well as a TikTok-famous secret menu item.
This time around, we decided to make our ranking and review process even more official. There were five official taste testers, and we tried eight drinks. We then scored each drink on a scale of 1 to 5 in the categories of "overall taste" and "likelihood to get again" for a total of 10 possible points per drink from each person. Thus, each drink had a maximum of 50 total possible points.
Per usual, we got all of the drinks that have milk in them with oat milk, and we ordered the drinks without any other modifications.
Without further ado, here is The Everygirl's official ranking of Starbucks' new drinks and spring favorites:
8. Cold Brew Lemonade
Official score: 10/50
Our editor Beth convinced the rest of us that we needed to try this concoction that has been popping up on social media, and let me tell you, we were weary from the start. This is regular cold brew with lemonade (a "secret menu" item that you can order by selecting cold brew in the app and then customizing it by adding lemonade). Beth suggested it might taste like an Arnold Palmer, so we all decided we were in for the adventure. However, as you can tell by its earning of the lowest score possible, it was not a combo any of us would order again. It's very bitter, and the lemonade's sourness makes it even more so, plus it has a pretty bad aftertaste. We all decided that the only person who might like this is someone who's really into black coffee.
7. Iced Toasted Vanilla Oatmilk Shaken Espresso
Official score: 22/50
As huge fans of the first two shaken espresso releases, we all really wanted to like this new addition to the menu. Unfortunately, it didn't quite live up. Many of our taste testers described it as having an overly artificial flavor, a little bit burnt-tasting and bitter, and overall nothing special. One even said "it tastes like Warm Vanilla Sugar from Bath & Body Works." Basically, the final verdict was that if you're going to drop almost $7 on a Starbucks drink like this, just go for our old fave, the Brown Sugar Oatmilk Shaken Espresso.
6. Hot Pistachio Latte
Official score: 23/50
Let me just start by saying that these two pistachio lattes started a hot-button debate about how to pronounce the word "pistachio"—let us know, does it have a long "a" or not? Now on to the coffees: These two are sitting at their rightful spots in the middle because no one really had much to say about them. They're good, but they're nothing special. The hot version has a pretty nutty flavor that almost makes it taste like a holiday drink, which we didn't love for spring and summer. Julia, managing editor of The Everymom, put it best when she said, "I like pistachios as a salty snack, so I don't need to mix that with my coffee."
5. Iced Pistachio Latte
Official score: 27/50
At a whole four points higher than its hot counterpart, you can see that we all agreed that the iced version of this latte was better. Two of our taste testers even said that they liked it "waaaay better" than the hot, but everyone still agreed that it was nothing life changing. It's not super flavorful and kind of just tastes like any other latte on the menu, so if you're looking for something to really switch it up, you'll probably need to look elsewhere. Ashley, branded content editor, said, "It just tastes like milk."
4. Kiwi Starfruit Refresher
Official score: 28/50
All of us had not had a refresher in a very long time and no one had tried this one previously, so we were pretty excited about it. The overwhelming consensus was that this tastes exactly like a green apple Jolly Rancher. It's a little bit sour but also sweet and was also described as "liquid jello." We decided that all you need is your alcohol of choice and this would make a great cocktail for a pool day. Basically, if you want to treat yourself to something that's fun, different, and very summery, this one's for you.
3. Iced Matcha Tea Latte
Official score: 33/50
Perhaps the most polarizing topic of the day was matcha. Listen, you either like the taste of matcha or you don't, and there was one taste tester among us who really does not like it and describes it as tasting like "Play-Doh rolled in grass." The rest of us, however, acknowledge that Starbucks' pre-sweetened matcha is far from the real thing but still enjoy the taste. An iced matcha latte is a true classic, and it's a perfect, refreshing choice on those days when you want to switch it up from your usual coffee order. As this is a sweeter matcha, it might be a great starter option if you're trying to get into drinking more matcha.
2. Star Drink
Official score: 34/50
In a surprising turn of events, the Star Drink earned a #2 spot. Like a Pink Drink is a Strawberry Açaí Refresher with coconut milk instead of water, a Star Drink is the aforementioned Kiwi Starfruit Refresher with coconut milk. And much like the Refresher, we all agreed this would make a great pool-side drink (added alcohol or not). Even those of us who aren't huge fans of coconut still really enjoyed this drink. And once again, Julia summed it up best when she said, "Now this is what I would call a beveragino."
1. Iced Matcha Lemonade
Official score: 43/50
Beth really redeemed herself after the Cold Brew Lemonade debacle because she is also the one who suggested we try our winner, the Matcha Lemonade. This drink is refreshing, thirst-quenching, and overall delicious. The sour-sweetness of the lemonade pairs perfectly with matcha to make a drink that is not too bitter or "grass-tasting." We all agreed that we could see ourselves ordering this time and time again during the spring and summer months.