Starting a business on $2,000 is no easy feat, but when Tania Yan couldn't find fulfillment in her full-time job, she decided to launch her online accessory business olive+piper with that very amount. "I was very frugal with the amount I spent and where I spent it. It was just enough to get a decent selection of product at low quantities, and the monthly fee to keep my site running."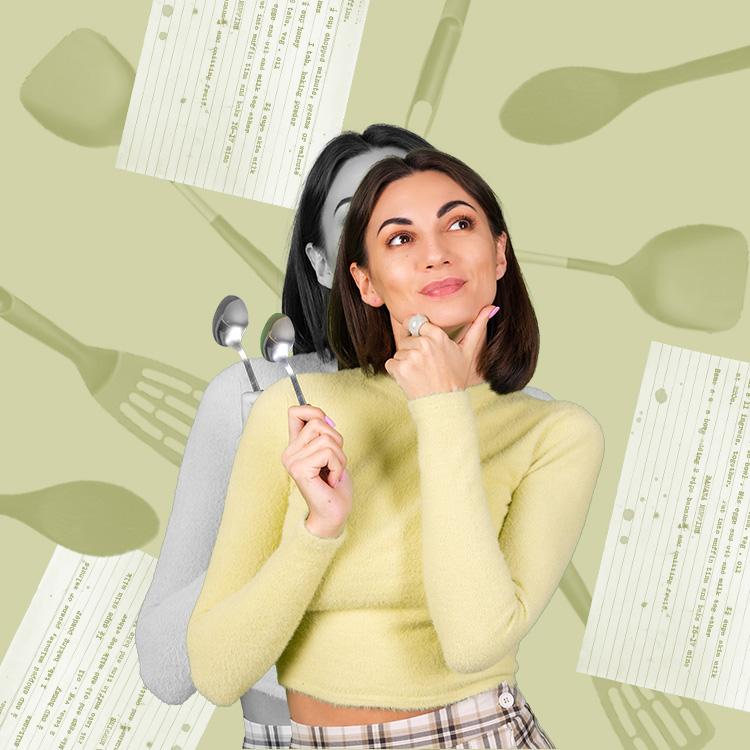 high in protein, good for gut health, and anti-inflammatory? yes, please!
As Tania grew more tired of her full-time job and hunting for new positions weren't successful, she finally decided it was time to create her own luck. After writing her resignation letter (through tears), Tania became a full-time entrepreneur. Along with a more fulfilling career came obstacles and sacrifices and with a new mortgage on her plate and no cash reserves to call on at the time, Tania kept her new career a secret from her family knowing they may find her decision irresponsible.
But thanks to an unshakable drive and countless nights of boiled cabbage for dinner, three years later Tania has seen her business grow beyond her wildest dreams. With a thriving customer base, beautiful branding, and press mentions everywhere from InStyle to Good Housekeeping, it's clear that this is only the beginning for olive+piper. If you want to know exactly how Tania spent her $2,000 when she started out, how she handles the buying process for her shop, and what she would change if she were to do it all over again, keep reading!
Name:  Tania Yan
Age: 29
Location: Vancouver
Current Title/Company: Owner, olive + piper
Education: Cell Biology and Genetics, BSc from University of British Columbia
What was your first job out of college, and how did you land that position? 
I was a receptionist at an Internet marketing company! I graduated in sciences and searched for a job in my field, but there weren't a lot and they were all really…. boring. In one of my interviews, they asked me how long a specific segment of DNA for a particular organism was. Blech. So I started applying to random jobs for the sake of having a job. I ended up getting one in online marketing and it introduced me to a new industry I've never thought about.
I worked there for a couple of years and learned a whole lot about the getting a business online in the early days and the strategies on marketing it—this is when Twitter just started becoming popular so there were less options! I had a few different roles in the company: receptionist, customer service representative and then as an instructor for one of the online courses.
How does a cell biology and genetics major end up launching an accessory business? What drove you this type of business?
It was a combination of my work experience shaping my interest in the eCommerce, my love for jewelry and accessories (I worked part-time at Aldo Accessories and literally spent my entire pay check there) and my curiosity about starting my own business. There is a lot less risk starting an eComm business than a brick and mortar, which I definitely did not have the capital or experience to do but I did have some knowledge in online marketing, shipping and logistics, and a love for fashion. I also thought jewelry would be a good product to start with since it's small and easier to store than clothing or shoes.
You launched your business with $2000—an impressive feat, especially when you're talking about a product based company. How did you allocate those initial funds? 
When I started olive + piper, it was a hobby and I had a job so I saved up a little from my day job and invested it toward my online project. Most of the money was spent on inventory, and very little of it on actually setting up the website. There are so many great eComm platforms out there for us now that you really don't need to hire a web developer to build a website—especially if you're a small business. I also make all of my own web graphics and photograph and edit all the photos so I didn't need to invest in help there either.
If you had to do it all over again, would you invest the money the same way? Anything you would change?
Honestly, I was very frugal with the amount I spent and where I spent it. It was just enough to get a decent selection of product at low quantities, and the monthly fee to keep my site running. I think a lot of people get consumed in building the perfect looking website from the start, but when you're just starting out whether your accent color is pink or blue isn't important. As long as you're portraying the brand image you want, focus on testing the product to see how it performs. And if you need help with setting up your site and graphics or photography, look for the best deal—ask friends, collaborate—just don't blindly throw money at it.
when you're just starting out whether your accent color is pink or blue isn't important. As long as you're portraying the brand image you want, focus on testing the product out to see how it performs.
With a $2000 budget to launch a jewelry business, you have to get creative! How did you handle marketing when you were first starting out?
Luckily for us, we have so many free advertising channels via social media—Facebook, Instagram, Twitter, Pinterest, blogs, etc. that you don't have to have an advertising budget for most businesses. For olive + piper, social and visual channels are a great fit. We have a presence on all the platforms mentioned and focus on building a community and fan base there. Collaborating with influencers and complimentary brands are also worth exploring.
Tell us a bit about the buying process. How do you select the pieces you sell and where do you find wholesalers? 
The buying process is always changing and being fine-tuned—I still have a lot to learn about my customers and finding the best items for them. The pieces I choose are based what's currently in style, staples that every woman should have, what's done well with my customers in the past and what hasn't, and also what I personally love.
Our wholesalers are everywhere—we source products from wholesalers in North America and also overseas. We started designing some of our products this year, which has also been super fun and a totally new experience for us. It's great because we can really create things we really love and want to wear and have control over the different components that go into it.
When you first started olive + piper, you had a full-time job and initially viewed o+p as a hobby. How did that transition to you quitting your day job?
I'm probably not the best role model for this. I was getting tired of my day job and really didn't feel that it was a good fit for me anymore, so I started casually applying to jobs. There wasn't a lot out there, and all the positions that I really wanted, I never heard from. (Their loss, right?) Time was running out and so was my patience. One day, I just decided that that was it. I couldn't do it anymore, so I handed in my resignation (I cried when I wrote it) and that was it.
I was unemployed with a brand new mortgage, no extra savings and olive + piper. And to top it off, I hid it from my parents because they would have freaked out about how irresponsible I was being. I would definitely advise anyone that's thinking about taking the leap to be more responsible and map everything out—do you have enough saved up in case your revenue can't support you? What's the plan for your business? How much time will leaving your job give you and what will you be spending that time doing? Prepare yourself for the challenges—with your business and personally—because they will come.
I was unemployed with a brand new mortgage, no extra savings and olive + piper. And to top it off, I hid this from my parents because they would have seriously freaked out about how irresponsible I was being.
Financially, what was the transition like? Did you have a certain amount of reserves set up before you took the leap to becoming a full-time entrepreneur?
I think you should definitely have some reserves before you take the leap. Forecast how much your revenue will go up with the extra time you're spending on your business, and how long it will take you to achieve that, and figure out how much additional you need to support yourself (in the event that things don't go as planned).
I didn't have any reserves because it was unplanned. I needed to save every penny I had to make sure I could pay my mortgage and utilities and there were really rough times. I remember once I really wanted a new notebook (to write all my awesome ideas in!), but I couldn't buy one so I spray painted gold stripes on the cover of an old, unused one and pretended it was something new. I also had nights where I ate boiled cabbage for dinner. Yum.
Let's talk a little bit about olive + piper's operations. How many people are on your team? Do you work together in an office or do you work remotely? What do your daily duties typically entail?
Other than myself, there is one other person on my team who helps out with practically everything and we work together in my home office. Being a small business, everyone really has their hands in everything, but my core duties include buying and designing, creating and executing digital marketing campaigns, creating all our graphics, photographing new products and looks for the site, running our affiliate program, and of course, searching for new business opportunities and strategies to grow olive + piper. The days of my week are scheduled so that I do certain tasks on specific days.
Is there anything you wish you had known when you were first starting out? Anything that was easier or more challenging than you expected?
I wish I knew more entrepreneurs or talked to people who were on that path. No one tells you how much of a mental challenge it can be.
I had a little bit of experience in a lot of aspects that helped me start olive + piper, but I also didn't know a lot about what happens after or even what to expect. I really loved beginning my company—thinking of a name, buying products, uploading them, creating policies, and signing up for all social accounts. But then it's like, now what? And then the real work starts and it never stops.
You have moments where great ideas come to you and other ones where your brain is literally empty and you have no solutions for your problems. It's also so easy to get consumed in what you're doing and overwhelmed by how much there is. It's hard to get back on track sometimes and you spiral down. When you find yourself there, stop. Stop, live life, do something else, and recharge.
 It's hard to get back on track sometimes, and you spiral down. When you find yourself there, stop. Stop, live life, do something else and recharge.
What advice would you give your 23-year-old self?
To be more confident in yourself and really get out there, talk to people and get what you want. I'm a bit of an introvert and I can be shy when I'm around new people or new experiences. It took me a while to get more comfortable with reaching out and approaching people, which cost me time. Get over yourself and go for it, because other people are.
Tania Yan is The Everygirl…
Favorite way to celebrate a career success? 
Literally jumping for joy. Preferably followed by a nice dinner and glass of wine and some ice cream.
If you could have lunch any woman, who would it be and what would you order? 
Oprah. I hope she loves to eat, because I really do! I'd order everything on the menu to make sure we have a really long lunch. Maybe sushi, brunch, or pasta. With a side of inspiration, advice, and a selfie, please!
Morning routine?
My alarm goes off at 7:30 a.m. I get ready for the day with a cold splash of water on my face, followed by a veggie and fruit smoothie and some kisses from my puppy Oliver. The it's on to the computer.
Guilty pleasure?
Cookies. I love cookies. And ice cream. And chips too.
Perfect day off?
I love to get up early (and not be tired), have breakfast or lunch at a new place I've never tried followed by a stroll (or a little shopping?) and a cozy night in with a movie.