I'm a recovering over-packer. I mean, the type that would bring 10 pairs of socks on a 6-day trip and has burst the seams on just about every suitcase and duffle bag I've ever owned. This problem had gotten bad, and I knew I needed to do something about it. About a year ago, I developed a sort of formula that helps me determine what and how much to pack, and I've used it on every trip I've been on since. I create a packing list based on the formula in my phone's Notes app, and I check off items as I place them in my suitcase. It's one of the only packing tips that has actually worked for me, and I'm never going back to my old ways.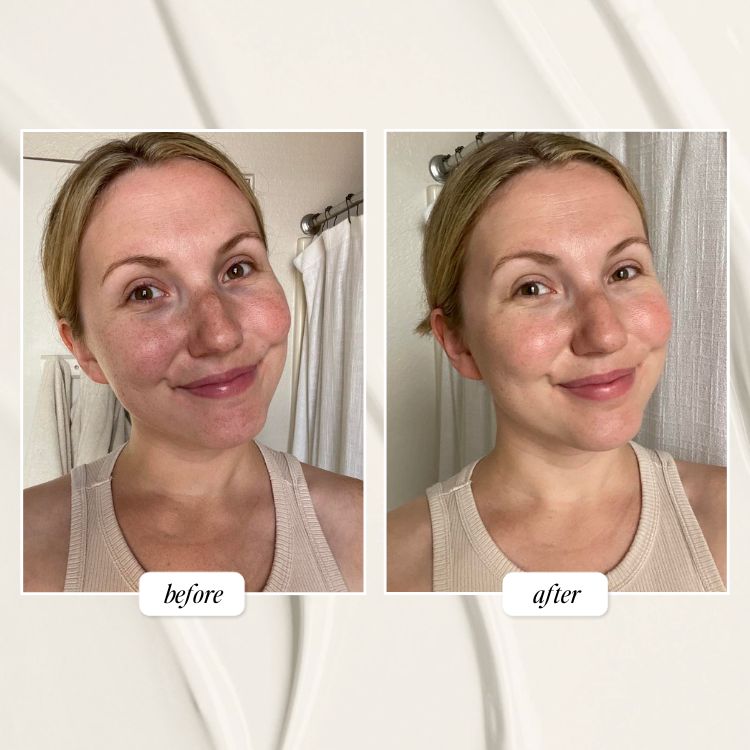 Now this formula might sound a bit convoluted at first, but I'm going to walk you through each step—and I promise it works. Case in point: I just got back from a week-long trip to Colorado where I alternately camped in the mountains, dined out with friends, did some touristy shopping, and attended a wedding in downtown Denver. Post-trip, I had just one shirt that I didn't end up wearing. So yeah, the system works.
The Ultimate Packing Formula for Any Trip
Before you get started, you need to do a couple of things first. #1: Check the weather at your destination. I can't emphasize this enough: The weather influences so much of what you'll need to pack. I check the weather forecast obsessively before I leave for any trip so I know I'm prepared, rain or shine. And #2: Plan out your trip itinerary. Now, if you're a planner like me, you might already have this figured out. But if not, you need to have a rough idea of the activities you'll partake in throughout the trip. Do you plan to lounge on a beach, hit the trails, or check out the nightlife scene? Each will require vastly different outfit options, so a loose itinerary is key.
Below is the exact packing formula I use, based on the number of days of the trip. Not mentioned in this list are accessories and toiletries, but I could write a whole other post on those. For now, I'll stick with clothing and shoes. Let the packing begin!
1 top or dress per day, plus 1 alt for every 3 days
This is where Steps 1 and 2 come in handy. As long as you did some planning ahead of time, you should have a fairly good idea of what to wear for each day. Aim to pack a single top or dress for each day, and be sure to choose versatile options that can go from day to night if needed. For a little extra wiggle room, I pack one alternate outfit for every three days I'll be gone. Here's how I figure it: If you're only embarking on a weekend getaway, it's not too difficult to figure out what to wear for the next 48-ish hours. But if your trip extends three days or more, there's an element of uncertainty you need to account for. Throw in an extra top or dress so you're prepared for an unexpected outing if needed.
1-2 bottoms for every 3 days
You can easily mix and match various tops with a few versatile bottoms for a full week's worth of outfits. To significantly cut down your packing list, choose bottoms you anticipate wearing at least twice. In general, you'll want a mix of casual and dressy options, plus at least one pair of super-comfy bottoms. This ensures you're prepared for both day and nighttime activities as well as the trip home. Another tip: Even if you're headed to a warm-weather destination, it often gets significantly cooler at night, so consider factoring at least one pair of long pants into your count.
1 jacket or coat for every 5 days
Depending on the weather at your destination, you might want to add outerwear to your packing list. But since you typically wear coats or jackets over other clothing, they don't get dirty as quickly. If I'll be gone for five days or less, I can usually rely on a single piece of outerwear, such as my trusty denim jacket, for the duration. For a longer trip, I'll pack an extra jacket in case I want to switch it up.
1 shoe per type of activity
For my shoe-loving gals, this might be tough. But it's one of my best packing tips for those prone to overstuffing their suitcases. Choose a single pair of shoes for each type of activity planned for the trip. For example, you really only need one pair of shoes you can wear to dinner at a nice restaurant, even if you plan to dine out multiple nights on the trip. Likewise, a comfy pair of sneakers can get you through several days of sightseeing, and lazing around on the beach does not require a new sandal every day. Choose a neutral option (or one that matches several outfits) for each activity, and leave it at that.
1 pair of underwear per day, plus 1 extra for every 4 days
The general expectation is that you change your undies every day, so it makes sense to pack at least one pair for each day of the trip. But hey, accidents (and unexpected visits from Aunt Flo) can happen. There might also be times when you feel sweaty and gross by day's end and just want to change into a fresh pair before heading to dinner. The formula accounts for that without going overboard.
1 bra for every 2-3 days
Personally, I'm cool with re-wearing a bra a few times before washing it, as long as I don't sweat too much during the day. So for a seven-day trip, I typically pack a total of three bras with the expectation that I'll wear each for at least two days. However, sports bras are a whole different story. If you plan on getting your daily sweat in during the trip, I recommend packing a sports bra for each day. That way, you don't have to re-wear one that has yesterday's sweat stains on it.
1 pair of pajamas for every 3 days
Unless you sweat through your sheets every night, it's not necessary to pack sleepwear for every day of the trip. Assume you'll want to switch out your PJs after the third night, so pack two sets for a six-day trip, three for a nine-day trip, and so forth.
1 pair of socks per day
I'm the type of person who almost always wears socks indoors (especially when walking on hotel room floors). If that's not you, feel free to back down your sock count. Base your number on how many days you plan to wear sneakers, boots, and other sock-requiring footwear.