If you've ever scrolled through Pinterest in hopes of finding inspiration for creating a warm and inviting yet design-forward space, chances are, you've come across the work of Studio McGee at some point. It's hard not to stop dead in your tracks when you cross paths with a room curated by their incredibly talented interior design team. With a mix of warm and inviting neutrals, soft prints, and pops of muted color, Studio McGee's classic modern rustic design style is one that you can spot from a mile away.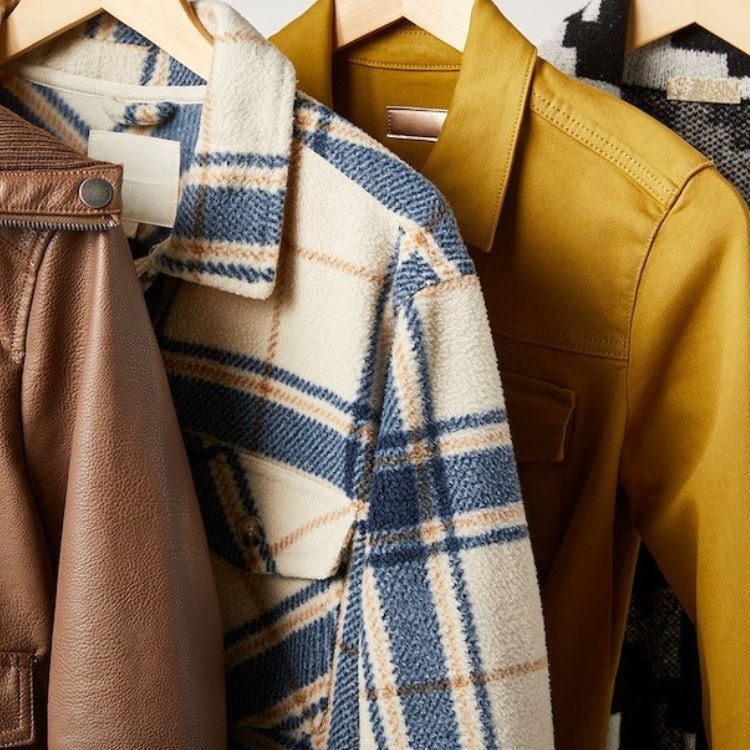 ...and it's wallet-friendly
If you're looking to transform your home into a safe haven that looks and feels like a breath of fresh air, look no further. These 35 pieces will help you achieve the Studio McGee-inspired room of your dreams:
1. Furniture
When it comes to styling like the Studio McGee design team, it's all about mixing and matching pieces of furniture that look like family members, not twins (goodbye expensive, uniform furniture sets—we won't miss you). Classic Studio McGee spaces tend to integrate an assortment of furniture styles including but not limited to structured sofas, cozy armchairs, wooden coffee tables, and modern end tables.
2. Rugs
No head-turning room is made complete without the addition of a rug, and in Studio McGee's case, no room is made complete without the careful placement of a bold and beautiful statement rug. Whether you opt for a woven runner, a jute rug with a modern pop of black, or a Persian-style area rug, you'll be one step closer to the airy, rustic, and contemporary space of your dreams.
3. Wall Decor
When it comes to art, Studio McGee's pieces tend to be a mix of natural, abstract, and antique, which help to add warmth and character to blank walls, empty shelves, or lonely nooks. They often use wooden, black, and brass frames as an opportunity to bring continuity between rooms and to add a pop of color or texture to a space.
4. Decorative Objects
Decorative objects, while often small in nature, can make a big impact on a room's look. If you feel like your room is beautifully rustic but want to add modern touches, toss in elements of black or brass in the form of decorative objects to bring a room from farmhouse to Studio McGee chic in no time. In the same breath, if your proposed room feels a bit too modern, opt for neutral, rustic, and woven decorative touches that will bring warmth and balance to your space.
5. Greenery
Nothing has the ability to bring life to a space quite like greenery, and if there's one thing that Studio McGee absolutely nails, it's the organic touches of green that they use to bring earthy vibes to any room they design. From ficus to olive to eucalyptus and beyond, Studio McGee's signature plant picks incorporate a delicate, fresh touch to any home.
6. Throw Pillows and Blankets
Throw pillows and blankets are some of the easiest and most affordable ways to add touches of Studio McGee into your space. They serve as the perfect opportunity to mix and match welcoming neutrals with contrasting pops of color and add a lived-in touch of comfort to any home.
7. Lighting
No matter how much (or how little) natural light you get in your space, lighting in the form of table lamps, chandeliers, wall sconces, and floor lamps is an absolute must. Not only does lighting serve as one of the most functional decor pieces that you'll own, but it also gives you the opportunity to add a modern or rustic touch to balance out any room.