You may know Karena and Katrina, the founders of the Tone It Up fitness empire — whether it be from their Youtube prowess or their show Toned Up, which appeared on Bravo in 2014. When I read about their new fitness app in Shape, I decided to give it a try with their seven-day free trial. Here's what I learned: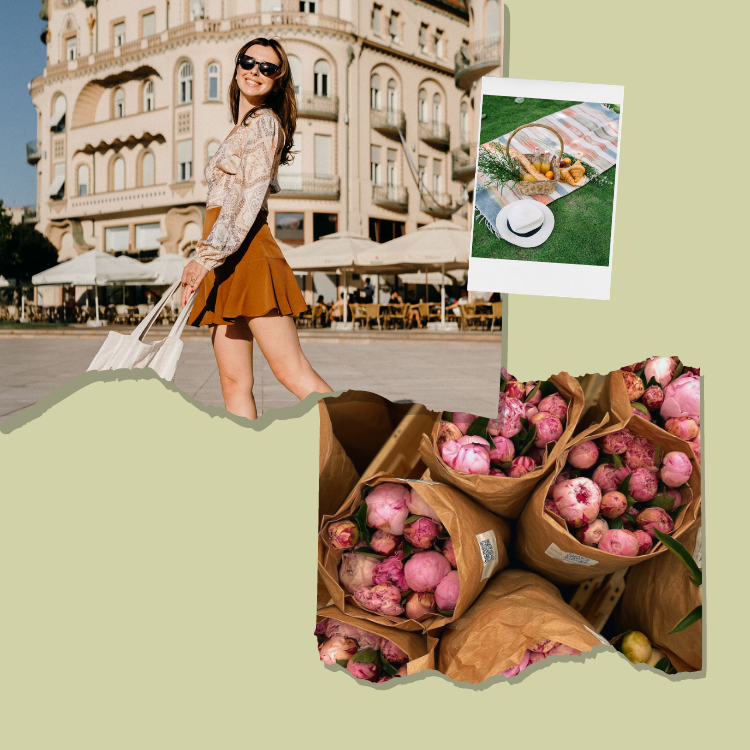 read this if you're in your saving era this summer
Getting Started
In order to be able to try a wide variety of their strength, cardio, and yoga workouts, I gathered dumbbells, a yoga mat, and a kettlebell before starting. Some workouts also use booty bands, an exercise ball, or sliding discs — but don't feel as if you must have all of this equipment to try the workouts. I did many workouts that were bodyweight-only, and thought they were quite effective! You'll be able to see what equipment is required for each workout before starting the videos. I would recommend having at least two sets of dumbells on hand, if possible. You will soon figure out which pair will work best for each workout! In addition, having a heavier set available allows you to challenge yourself and ultimately, make faster progress. I used both a five-pound and 10-pound pair over the course of my trial.
View this post on Instagram
The Workout
The Tone It Up app contains both studio workouts, which are streamed at certain dates and times; as well as on-demand workouts, which are always available. Just as at a real studio, you need to sign up for the studio workouts in advance and in one interesting twist, you're able to see the usernames of other people who've signed up as well. This allows for a fun workout with a long-distance girlfriend, or even one who lives just minutes away. Each Sunday, the schedule of studio classes for the coming week becomes available. As for the on-demand workouts, whenever you're ready to start one, you can select the length and intensity level of the workout, a feature that I found very useful as a somewhat advanced exerciser who almost always prefers longer workouts.
Although some of the workouts are led by Karena and Katrina themselves, most are with their staff. The workouts take place in one of two locations: a minimalist studio setting or a scenic beach. I really enjoyed Tone It Up's innovative twists on classic moves such as half-burpees, and lunges that went in every direction. The instructors were all highly encouraging but I felt there were too many breaks given for high-fiving each other and congratulating those working out at home when I would have just preferred to continue keeping my heart rate up. However, on the upside, the various workout options allow you to mix and match to create your own custom session. I would often do a 30-minute cardio session paired with a 15-minute ab or arm video. Each day, there is also a series of daily toning moves, which can be a fun add-on to your workout and a way to challenge yourself to try something new.
View this post on Instagram
After using the app for a few weeks or months, I think you would find a group of favorite videos that you can always count on to keep your heart rate up, give you a good glute burn, or whatever else your fitness goals may entail. True to its name, I found most of these workouts to be better for toning and sculpting rather than cardio. To keep the motivation high, app users are able to set goals, such as working out a certain numbers of times per week, and then request that the system send them reminders to help keep them on track. In addition, the ability to send messages to other members of the Tone It Up community in order to support one another is a really unique feature of this particular app.
Takeaway
The fact that there are seemingly hundreds of workouts housed in this one app is pretty amazing. That, in addition to the fact that so many of the workouts are bodyweight-only, make it very convenient to exercise when traveling or working out at home. In addition to more traditional resistance training, kickboxing, dance, and barre-inspired techniques also make appearances throughout these workouts.
Boredom is unlikely to be a concern with this app as the Tone It Up team adds new classes every week so it's difficult to get to them all! One thing to keep in mind is that many of the same, or very similar workouts, are available on Tone It Up's Youtube channel, and this is especially the case when it comes to the shorter videos. The app definitely offers many more, but if you're looking for just a few routines, it may not be worth it. Going forward, I would likely subscribe to this app temporarily during periods of frequent travel. At only $12.99 per month, it's very affordable even if you use it only occasionally. It wasn't enough of a game-changer for me to want to use it all the time, but I was impressed by the number and variety of workouts as well as the instructors' on-point cuing.