Now I'm not saying I'm a trendsetter by any means, but mark my words: Uggs are taking the front seat in your wardrobe this year. The comfortable, cozy footwear option is finally getting the recognition it deserves. And as a self-proclaimed Ugg stan, it feels like my shining moment.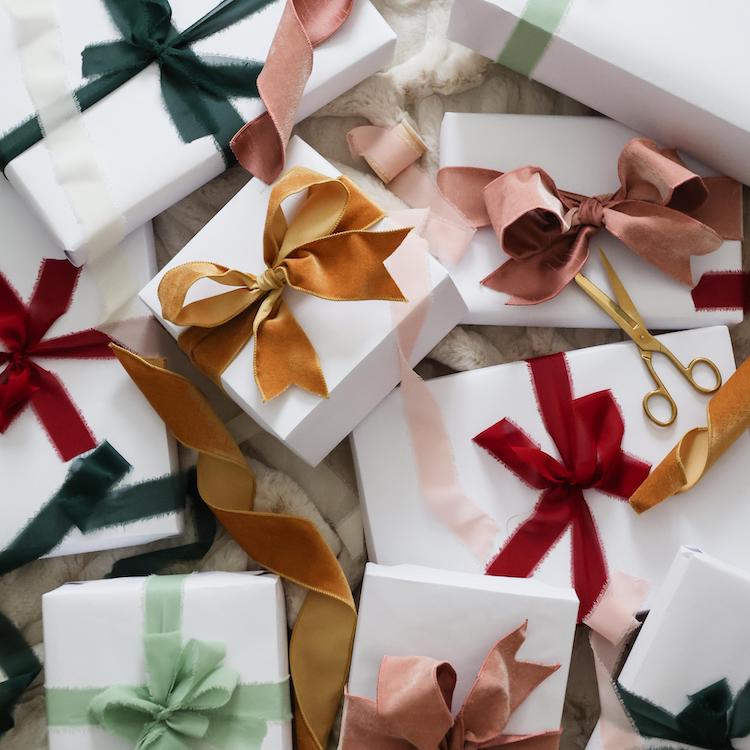 the perfect gifts for everyone—and we mean everyone—on your list
A few years ago, I noticed a whole slew of cute Uggs hitting the shelves at trendy retailers, and then I saw a few people styling them for more than just the "leggings and sweatshirt" look for errands and how we wore them in high school. I bought them hoping to get in on a trend early, and finally in 2020, my time has come.
Upon reviewing Ugg outfit choices as of late (do not dare Pinterest "Uggs outfit"; you will regret the 2008 flashback), I saw a common thread: people think this footwear is only for running errands or wearing with your favorite black leggings. While this is essentially the best and most comfortable way to wear them, Uggs can be much more of a fashion statement than you think. When you style them up, you look less slob and more cool girl. If you splurged on them this year (or years past such as myself), here are a few ways I love wearing mine that look like a full-on moment rather than just my "morning after" 'fit.
Shop My Faves:
1. I just hopped off my private jet to Lake Tahoe
leggings / teddy jacket / teddy jacket (straight-size) / turtleneck / gold necklace
For one, the monochrome of this look is *chef's kiss*, but my #1 way to wear my Uggs is with anything cozy. Uggs are already the quintessential cozy item, so I up that with a few other pieces, like a teddy coat like this. This dresses up that typical "Uggs and leggings" pairing just a bit. I pulled my hair back with a clip because LOL why would I do my hair, and added a little necklace under the jacket for ~visual interest~ (AKA to distract that I was wearing a red bra under this white top like an absolute buffoon).
2. Just in case the paparazzi are lurking outside my building on my quarantine walk
leggings / camel coat / graphic tee (small business) / beanie
When I looked up celebrity Ugg outfits, I saw a lot like this (namely a very cute old pic of Gigi Hadid). A classic trench-style coat + graphic tee + leggings + Uggs. I even saw this look with the taller Uggs, which I'm going to be honest, I am even considering now. This is the perfect errand outfit when you don't want to feel like you rolled out bed, but you're still wearing the most comfortable, warm pieces. And apparently, it is oh, so very paparazzi-worthy. I feel weird without some color in my wardrobe, so a beanie was the perfect addition.
3. The 2000s called: they want their look back
sweater / blue sweater plus-size / straight-leg jeans / necklace (Black-owned brand)
If you're not wearing your Uggs with straight-leg jeans, let me introduce you. A few tips: opt for a cropped cut to let your Uggs shine (especially if you have the Minis like me and not the Ultra Mini) without them getting jumbled up under fabric. Also, make sure they are true straight jeans, maybe even something with a slight flair (I have unnecessarily skinny ankles or something and every straight leg jean looks like a flair on me), so they just graze the top of the shoes. This look gives me total 2000s vibes, and I love every bit of it. I'm just a girl waiting for the cute boy from the rival school to notice me in the mall food court!
4. Oooh, festive!
leather leggings / red turtleneck / red turtleneck plus-size / bag (similar—this is a sustainable version, is on sale, and is on my wishlist!) / hoop earrings (Black-owned brand)
It's all about juxtaposition, baby. I pair my leather leggings with Uggs more often than I wear them with cute shoes. I just love the cozy, casual feel they bring to an outfit that is usually too dressy for the occasion anyway. This is something I'd wear to go watch movies and drink wine with my quarantine crew—which is basically all I do. For good measure, I keep my hair and makeup polished but subdued. Here, I tucked my straightened hair under the turtleneck for ~vibes~. "I am just such a busy girl, I couldn't BEAR to pull my hair out of here! Silly me!"
5. Blogger at the airport—or in 2020, blogger every day
sweatpants (on sale!) / graphic tee option 1 (small business) / graphic sweatshirt / leather jacket / leather jacket plus-size / mug (my current favorite when I'm not sippin' Starbs)
I am the worst Sagittarius ever and didn't enter the airport consciously until I was 22 years old. However, I make up for all that lost time by going to absolutely unnecessary measures to pull off these classic "blogger at the airport" as often as I can. I love dressing up these loungewear pieces, like Uggs and sweats, with a dressier jacket, like leather. I won't be heading to the airport for quite a while, but I can sure pretend!