When the summer finally fades into fall, we're faced with the very best fashion of the year. During this season, one of the most exciting additions to our days is knitwear. There's nothing like putting on a gorgeous, cozy sweater as a part of your daily outfit. This year, we're seeing one of our favorite knitwear trends in recent memory: the striped sweater.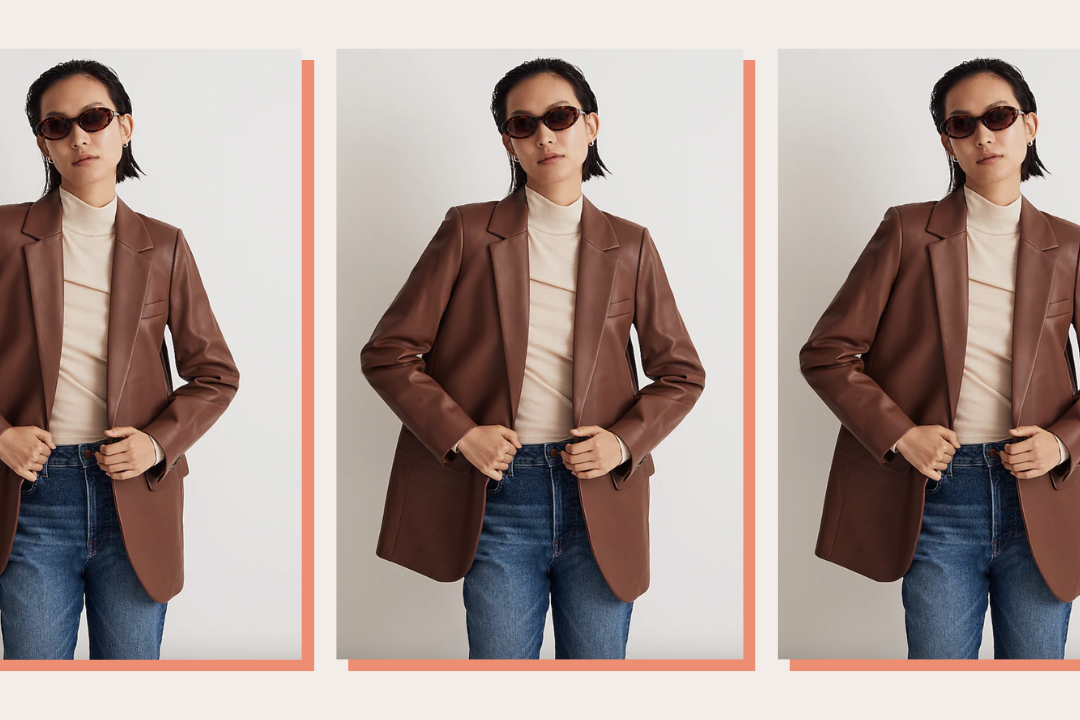 time for your fall wardrobe update!
If you've been on social media over the past month, odds are you've seen the striped sweater popping up left and right. (Personally, we can't scroll through our Instagram or TikTok without seeing at least one.) It isn't hard to understand why the knitwear staple is all the rage right now. It's more refined than a plain knit. Plus, it's as versatile as a piece could possibly be.
We've broken down four ways to style your striped sweaters this fall. We've also found a selection of the best in-stock options if you haven't gotten your hands on one yet.
With your favorite denim
Sometimes, basic can be better. There's no reason to reinvent the wheel when it comes to styling a striped sweater. Pair yours with your go-to denim, and complete the casual-cool look with a pair of sneakers. This combo is uncomplicated but forever deserving of a moment in the limelight.
With leggings
Since fall obviously includes afternoons of cozying up in a warm fleece blanket and a pumpkin spice latte within reach, we had to include an outfit for those work from home—or watch Harry Potter from home—kind of days. Make your striped sweater even cozier by pairing it with your favorite leggings or sweatpants.
Draped over your shoulders
Did you know that you don't have to actually wear your sweater in order for it to give off all the fall feels? Throw it over your shoulders, tie it in the front, and complete the look with relaxed trousers and a blazer, bomber, or shacket. Whether you're going to be crunching through the pumpkin patch trenches or going on a haunted hayride, this trick will have you feeling chicer than if you were actually wearing it. It's also the perfect way to fall-ify an outfit for the inevitable 70-degree days that sneak into October.
As a dress
The striped sweater trend isn't stopping at actual sweaters. For fall, there's also a surge of the striped sweater dress. Pair your sweater with knee-high boots and a skirt to get the effect without needing to buy a dress.
Our favorite striped sweaters of the season