Summer should be easy — the last thing we should have to worry about is what to wear, but usually, it is constantly on our minds with how busy our social schedule is during summer. The cold winter nights spent curled up on the couch with your Netflix and sweatpants have been replaced by concerts, barbecues, and picnics in the park. But a busy social schedule doesn't mean getting dressed has to be so hard. Because the hardest decisions we should have to make during the summer should be strawberry or chocolate chip ice cream.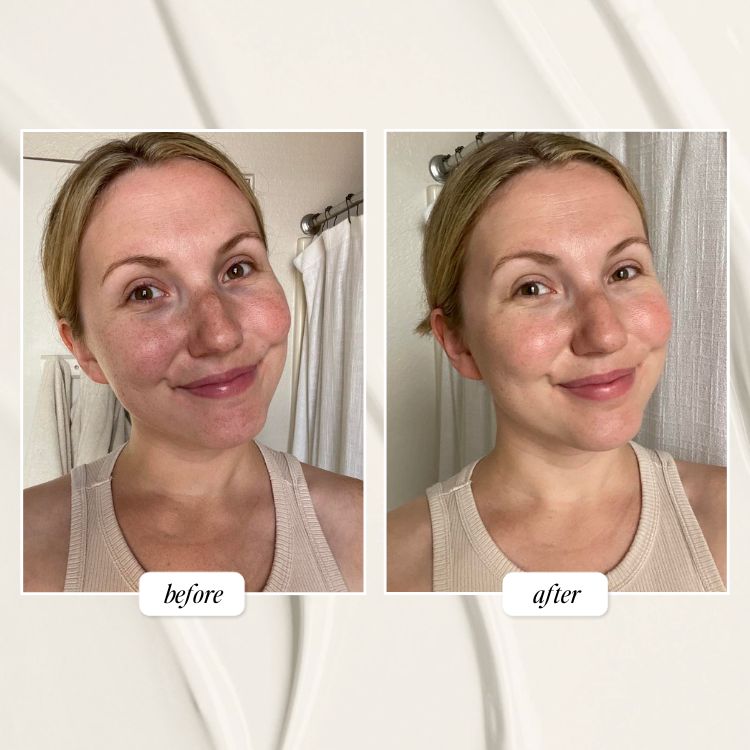 Enter: easy, breezy, and oh-so-chic essentials like from our favorite website, South Moon Under, which has every cute top, bottom, and accessory you could possibly need for the summer wardrobe of your dreams. We're firm believers in having a wardrobe capsule of a bunch of super cute, super comfortable, and super weather-appropriate items that you can mix-and-match with items you already own, or form your go-to wardrobe for all of the events on your summer calendar. Watch before your eyes as we reuse the exact same basics for any event that could possibly show up on your social schedule.
Camisole | Off-the-Shoulder Top | White Tunic | Striped Dress | Denim Jacket | Jumpsuit | White Jeans | Swimsuit | Denim Shorts | Ruffle Slide | Heeled Sandal | Espadrille | Sunglasses | Gold Necklace | Circle Tote | Straw Tote | Straw Hat | Bandana
Our Favorite Ways to Wear It
I just love a good nautical one piece. I mean, is there anything more beachy-chic than a one-piece that's comfortable, but so cute that you look like you're at Taylor Swift's 4th of July party?
The shapes and cuts are basic (aka super comfortable and easy), but the style is all in the details. A print in the straw hat, a layered gold necklace, and an Insta-worthy pair of pink-tinted sunglasses add a touch of personality to the look, which will make you stand out from the typical Adidas one-pieces with athletic shorts, but the look is still so discreet, you won't look like you tried so hard (because you actually won't).
Swimsuit | Denim Shorts | Ruffle Slide | Straw Hat | Straw Tote | Sunglasses |Gold Necklace
Denim cut-offs don't have to stay at the beach! Add them into your go-to outfit for any casual summer outing, whether it's a picnic in the park, a walk in the city, or shopping at the farmers market. Just front-tuck a stylish (but relaxed) button up, pair with some eye-catching espadrilles, and tie a bandana around your neck (the easiest way to trick people into thinking you're just so fashionable). And then grab your favorite straw bag (because, duh), and head to your picnic in the park, comfortable, prepared for the heat, and entirely picture-ready (just in case).
White Tunic | Denim Shorts | Espadrille | Sunglasses | Circle Tote | Bandana
A summer uniform that's basically only two items but looks super chic? I know, you're listening. The trick is the right dress and the right pair of heels. This classic pattern in the dress makes it appropriate for any occasion, whether it's paired with sneakers for an amusement park or with heels for rosé (or ice cream) in the backyard. The breezy fabric and off-the-shoulder neckline cools the dress down when temperatures are soaring, and the subtle details like a cinched waist and ruffles down the side mean it's super flattering (so you can have that extra ice cream cone and not think twice about bloat). When pairing it with heels, opt for a chunky heel (again, our summer goals include: comfort), in a straw material that will add to the nautical and classic feel of the look.
Striped Dress | Heeled Sandal | Straw Tote | Sunglasses
We Mean It When We Say Versatile
Denim Jacket | Jumpsuit | Ruffle Slide | Straw Tote | Sunglasses
For all your longest travel days, whether it's in the car on a road trip or on a plane to the Bahamas, a comfortable jumpsuit will get you there. Add in your fringy slides, straw bag, and chic AF pink sunglasses for unique (but practical) touches, and you'll be the most stylish person in your travel party (even if your travel party is your parents and little brother).
Bandana | Sunglasses | Off-the-Shoulder Top | Denim Shorts | Ruffle Slide
Same old tired baseball tee and sneakers? That's fine, but why not rock an outfit you'll not only be comfortable in for the entirety of the game, but will also want to Instagram your #OOTD when the game's over? Accessorize with your classic slides (that have basically paid for themselves at this point!), sunglasses, and a bandana for an extra chic touch.
Off-the-Shoulder Top | White Jeans | Heeled Sandal | Sunglasses
If a dress feels too dressed up for an occasion, but you don't quite want to commit to cut-off shorts, time to pull back out the off-the-shoulder top and straw heels. White jeans are always a summer DO, and a chic pair of sunglasses top off the look for an outfit cool enough for an ice cream date (pun, intended).
Camisole | White Jeans | Espadrille | Sunglasses | Bandana
There's always a lot of confusion in a "Barbecue"— what really is the dress code? Obviously you don't want to be underdressed for an event that might be more backyard-chic than shorts and tee, but you also don't want to look dressed up for an evening that even the name screams casual and relaxed (nothing more casual than an acronym — "BBQ"). So pull out your espadrilles (able to dress up or down an outfit), a pretty floral top, your go-to white jeans, and top it all off with a chic handkerchief for the perfect in-between look.
Camisole | Denim Shorts | Ruffle Slide | Bandana | Sunglasses
Whether you're seeing Justin Timberlake or Justin Bieber, you're going to want an Insta-worthy outfit that's also effortlessly comfortable (because nothing is worse than having to stop dancing from aching feet or sweating off your makeup with too-warm clothes). Shorts, slides, and the pretty floral tank is possibly the easiest outfit ever, and will look like you put more effort into your outfit than you actually did. The hardest decision you'll have to make that day is whether to purchase a fan girl t-shirt or poster — just as it should be. Your outfit's already taken care of.
This post was in partnership with South Moon Under, but all of the opinions within are those of The Everygirl editorial board.