I don't know about you, but this winter has been long. We all have patiently waited for warm weather, tank tops, and a chance to wear all the bright spring nail colors we've been pushing aside for the last six months. If there's any way to brighten your mood, it's by wearing one of these bright colors.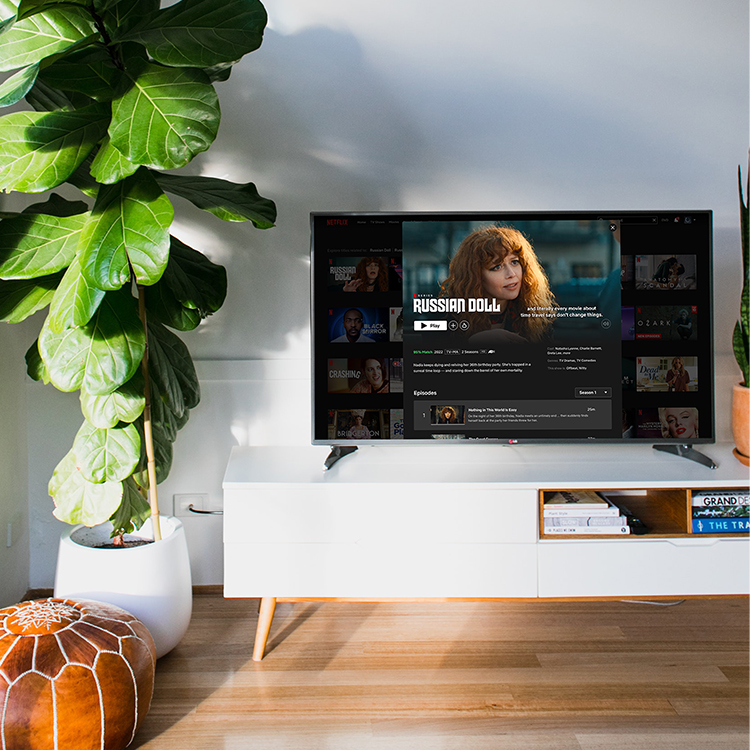 stop mindlessly scrolling on Netflix—these shows have our seal of approval
In summer 2022, your light, neutral colors are on the back burner in favor of brighter, lighter hues in every color of the rainbow. Pink, red, green, blue, orange—you'll find yourself pining after them all. For some inspiration, we've rounded up the ones we can't stop thinking about below.
1. French Tips
If you're not into a bright hue, don't worry: The classic French tip will never go out of style. Luckily, this summer, we're seeing it with the traditional white (perfect for brides!), but we also love a bright tip. It feels summery without too much of a commitment.
2. Rainbow
And if you're down to go all out, just put all your favorite colors on your nails at once! A rainbow skittle is perfect if you want to try a bunch of different colors at once before committing.
3. Hot Pink
A quintessential summer hue, bright pink is a color you'll never regret. You can go full Barbie pink or more fuchsia.
4. Neon Orange
You're about to see orange everywhere: in fashion, beauty, and on your nails. We're loving this neon shade for summer, especially with a little extra glow to our skin after all this gloomy weather.
5. Red
Red will always be a classic, but for summer, we're excited for it to be a little brighter and more neon. This cherry red shade still looks professional and striking, but it doesn't feel too out there. It's perfect for those looking for a fun shade but don't want to go too outside of their comfort zone.
6. Pistachio
Hello to the shade of the summer! Expect to see pistachio everywhere, and you can get a headstart on your nails. After all the emeralds and jewel tones of fall and winter, this is a fresh take on green.
7. Lime
But don't worry: Green is also getting the neon treatment. This lime shade is so bright and fun; you'll practically transport to summer right then and there (regardless of what your weather app says).
8. Turquoise
Mark my words: Turquoise is having a comeback. If you want to be an early adopter on the trend, this nail color is extra cool and still quite unique.