There's nothing I cherish more than my post-Turkey Day, food coma-induced nap. There's just something about eating a little more than my elastic waistline can handle, changing into my after-dinner loungewear, and snuggling up with my dog that has the potential to make even the busiest season better. And watching a good Thanksgiving episode from a comfort show doesn't hurt either.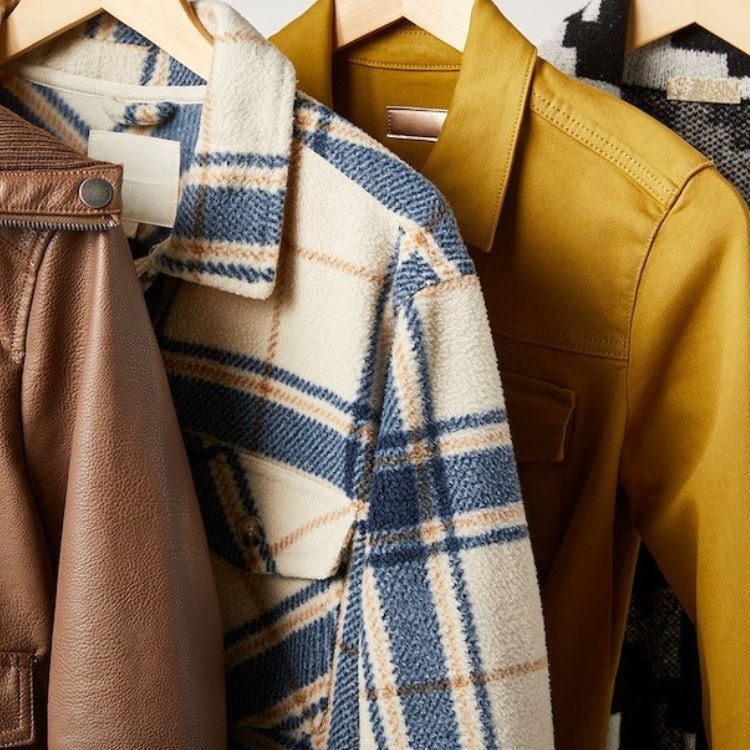 ...and it's wallet-friendly
The best Thanksgiving traditions are the ones spent right at home: going overboard on the mashed potatoes, assuming a horizontal position, and falling down a rabbit hole of our Thanksgiving features. From Lorelai Gilmore to Jessica Day and beyond, here are our favorite Thanksgiving episodes that pair well with a full belly and an accidental cat nap:
Where to stream: Netflix
What to do when four parties expect you to show up for Thanksgiving festivities? Well, if you're Lorelai and Rory, you do your best to make it all work. While the girls succeed, I crown Sookie the queen of this episode. Getting hilariously drunk after your husband tries to deep-fry a turkey is the ultimate move.
2. It's Always Sunny in Philadelphia — "The Gang Squashes Their Beefs" (Season 9, Episode 10)
Where to stream: Hulu
If you've ever watched an episode of It's Always Sunny, you know that any chance for this crew to have a "normal" Thanksgiving is baseline slim to none. In this particularly chaotic episode, the gang tries to right wrongs with old enemies who threaten to compromise their Turkey Day plans. If you're looking for a hilariously messy Thanksgiving to make you feel better about your own, this is it.
Where to stream: HBO Max
This episode of Friends is the ultimate blast from the past. Between Joey getting his head lodged in a raw turkey and Monica plotting her revenge against an insulting Chandler, we get a glimpse of the crew's Thanksgivings past that are sure to bring on laughter.
4. This Is Us — "Pilgrim Rick" (Season 1, Episode 8)
Where to stream: Hulu
This episode of This Is Us is wholesome AF, will make you smile, and may induce tears (you've been warned). It's a story about how Thanksgiving traditions come to be and may give you more perspective on your next unexpected detour.
5. New Girl — "Parents" (Season 2, Episode 8)
Where to stream: Netflix
In the ultimate Parent Trap attempt to rekindle her parents, Jess invites her divorced parents to Thanksgiving dinner. After Jess sees the pair smooch, she hopes that the two can set aside their differences to fulfill the family unit of Jess's dreams.
6. How I Met Your Mother — "Slapsgiving" (Season 3, Episode 9)
Where to stream: Hulu
POV: Your ex brings their new significant other to Thanksgiving dinner. In this episode, Lily and Marshall host their first Thanksgiving. In Lily's attempt to create the perfect gathering, she is challenged by her friends' relationship woes and an impending slap between a terrorizing Marshall and a taunting Barney.
7. The Mindy Project — "Thanksgiving" (Season 1, Episode 6)
Where to stream: Hulu
I'm just going to say it: Mindy Kaling would be my ultimate Thanksgiving dinner guest. In this episode of her Hulu series, Mindy celebrates the holiday at Gwen's, where she finds out that an ex-mate (enter Ed Helms) from a disastrous blind date is invited. To say that things get messy is a bit of an understatement.
8. Friday Night Lights — "Thanksgiving" (Season 4, Episode 13)
Where to stream: Hulu
In this season four finale, the Taylors host Thanksgiving dinner before the big game against the Dillon Panthers. Watching this high-stakes game will have you on the edge of your seat and cheering for the East Dillon Lions. Go team, go!
Where to stream: Netflix
Riverdale's Thanksgiving feature is a heartfelt tear-jerker that will leave you a bit melancholy. PSA: Only watch this if you're caught up on the season or don't mind some major spoilers!
Where to stream: HBO Max & Apple TV
Oh, what fun it is to go back into the Gossip Girl archives and see how young and chipper my hip NYC friends used to be! This episode is the epitome of awkward and messy family Thanksgivings but drives the message home that at the end of the day, as long as you have your people, you'll be just fine.
Where to stream: Netflix
If Thanksgiving is your holiday, then you and Izzie Stevens might get along well. Unfortunately for Izzie, she doesn't know how to meet her own perfect dinner expectations while her friends are looking for any and every excuse to stay away. When Burke comes in to save the day, she wonders if her friends will even show up at all.
12. Modern Family — "Three Turkeys" (Season 6, Episode 8)
Where to stream: Amazon
This classic Modern Family episode is a disorderly joy—even watching the trailer has me belly laughing and in tears. If your typical Thanksgivings are a bit of a hot mess, the nostalgia will hit hard. This is one Amazon Prime episode worth the $2.99 charge, I promise.
13. Brooklyn Nine-Nine — "Thanksgiving" (Season 1, Episode 10)
Where to stream: Peacock
If you spend any more than five minutes talking to me, you'll find out rather quickly that I love Brooklyn Nine-Nine. To me, it's the perfect quirky comedy and can be rather heartfelt at times. Take their Thanksgiving feature, which, in a very backward way, proves that your "family" extends past blood relations.
14. Orange Is the New Black — "F…sgiving" (Season 1, Episode 9)
Where to stream: Netflix
OK, team, let's be real here. If you're looking for a feel-good Thanksgiving feature, this simply is not it. OITNB fans won't be surprised, as this episode's dark, twisty humor and drama are completely on par with the rest of the series. In this episode, Piper lands herself in solitary confinement for "inappropriate behavior" and thus loses her visiting privileges on Thanksgiving.
15. New Girl — "Thanksgiving IV" (Season 4, Episode 9)
Where to stream: Netflix
Oh, Schmidt, you dirty dog. In a rare time period where every single member of this crew is single, Schmidt urges his comrades to find a mate before the year ends. He proposes that the house hosts a "Bangs-giving" themed gathering where everyone must bring someone compatible for another member of the group.
Where to stream: HBO Max
Ahhhh, a parallel universe where then-married Jen and Brad appear in a Thanksgiving episode of Friends. What a dream. Even if the pair quarrel in this episode over unresolved hard feelings, I'll take it.
17. Glee — "Thanksgiving" (Season 4, Episode 8)
Where to stream: Hulu
This episode of Glee is the unconventional Thanksgiving episode you didn't know you needed. With some zesty musical mashups, some good old sectionals prep, and rocky relationships, there's something in this feature for everyone.
18. Master of None — "Thanksgiving" (Season 2, Episode 8)
Where to stream: Netflix
This Thanksgiving episode is a whole damn movie and is so unbelievably good. Don't take my word for it: Lena Waithe and Aziz Ansari's Emmy for best comedy series writing speaks for itself. This episode is deep and is a collection of Thanksgiving memories over the span of a decade. During this empathetic and attentive recollection, Denise realizes and embraces her identity as she seeks acceptance from her family.
19. Fresh Off the Boat — "Huangsgiving" (Season 2, Episode 8)
Where to stream: Hulu
Jessica's family has one Thanksgiving tradition: A 5 a.m. phone call the day of to announce who will be hosting—and of course, it's Jessica's turn. This episode is so funny, it'll have you wanting to binge the rest of the season—or start at episode one if you've never watched (lucky you!).
20. Succession — "I Went to Market" (Season 1, Episode 5)
Where to stream: HBO Max
We meet Cousin Greg's infamous grandpa Ewan, the grumpy, stubborn brother of Logan Roy, as he brings him down from Canada to New York for Thanksgiving dinner thanks to an invite from Marcia. All the while, the typical Roy family shenanigans fill the background as Kendall plans to vote no confidence against his father.
Where to stream: HBO Max
Thanksgiving dinner at Nathan and Haley's grows quickly when Brooke's dinner plans go up in smoke and Skills realizes he accidentally ordered a live turkey. As tension rises, Haley gives a speech reminding everyone to be grateful for what they have. Then, as typical Thanksgiving episodes on TV always end, the gang plays a game of touch football in the backyard.
22. The O.C. — "The Homecoming" (Season 1, Episode 11)
Where to stream: Hulu
In Newport, the Cohens host Thanksgiving dinner with a side of drama. Throughout the episode, Kristin's father brings Julie (Marissa's mom) as his date, Seth spends the evening deciding who he should date (Summer or Anna), and Marissa and Ryan head to Chino to visit Ryan's incarcerated brother. Old-school O.C. drama and wholesome Thanksgiving moments? Yes, please.
Where to stream: Hulu
Everybody ends up at the Leery's this year for Thanksgiving: Joey, Bessie and baby Alexander join after their turkey dinner is a massive fail, Pacey joins because he can't stand his own family, and even Jen's estranged mother, Helen, shows up unannounced. There is enough drama to go around, and thankfully, there is enough food, too.