When I was growing up, my grandma would gift my entire family matching pajamas to wear on Christmas morning. This tradition was so near and dear to her that we even went to a professional studio to get family portraits done in our PJs one year (the photo is still hanging on her living room wall). At the time, I was in my sassy teenage years and was "so embarrassed" by it, but now that I'm an adult, I miss getting festive pajamas. So I came up with an easy solution to keep up the tradition: I buy myself a pair every year. It's one of the things I look forward to the most about the holiday season, and it has taught me that even the cheesiest traditions are worth cherishing.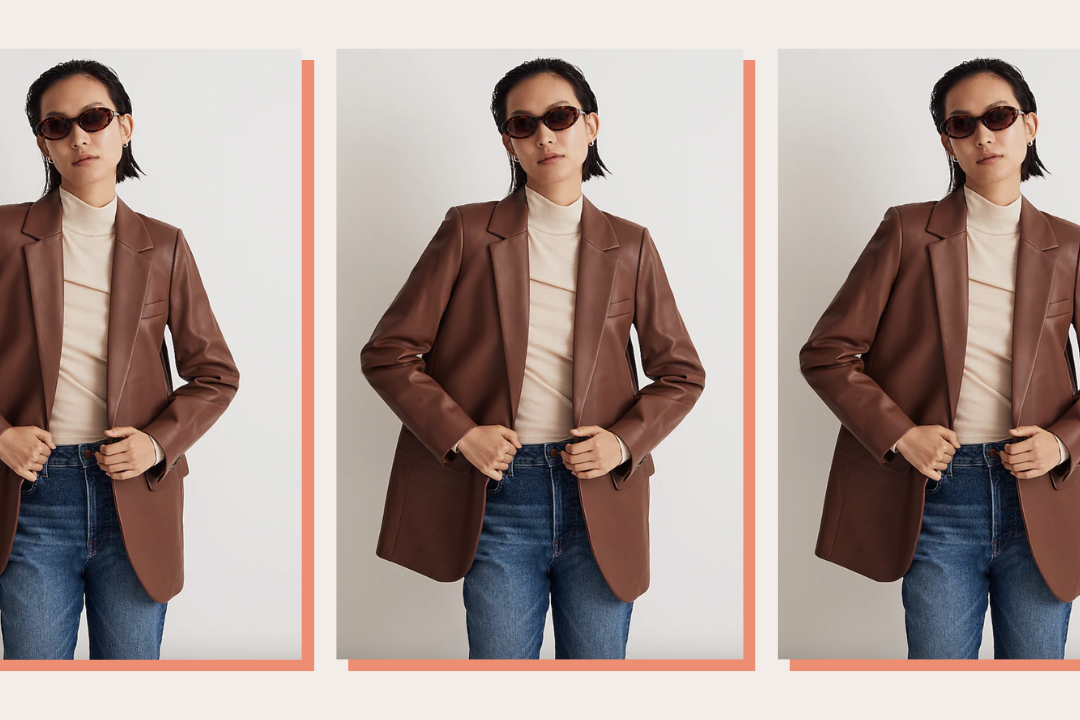 time for your fall wardrobe update!
Whether you continue to keep the traditions you grew up with or are wanting to make some new ones of your own with family members, friends, your significant other, or solo (like me!), we have rounded up 10 new traditions you can start this year:
1. Watch a holiday movie
There are certain holiday movies that just never get old: The Grinch, The Holiday, Home Alone, Elf, The Polar Express, and so many more. Pick your favorite one (or two!) and make a standing appointment with yourself and anyone else you want to include to watch it year after year. OR choose a new one to watch every year! We love that streaming platforms are always coming out with new ones now. Love Hard, The Princess Switch, The Christmas Chronicles, and Holidate are some of our favorites!
2. Do an ornament exchange
Gifting to family and friends can be a lot of fun, but it can also be very stressful and put a large dent in your holiday budget. Instead, suggest doing an ornament exchange every year where everyone chooses one person out of a hat and gets them an ornament that they think they would like. You can even do this the "Secret Santa" way where everyone has to guess who got them their ornament.
3. Host a holiday book club
Book clubs can be tough to keep up with month after month, but committing to one during the holiday season is a fun way to get all of your girlfriends together at the end of every year. Plus, holiday-related books are so underrated. Rotate who hosts every year, mix up some festive cocktails, and discuss the book on a cozy night with some cocktail jazz playing in the background.
4. Give back
There are very few things that feel quite as good as giving back during the holidays. Choose a cause that is important to you and dedicate some time each holiday season to it. Some of our favorite things to do are to volunteer at a soup kitchen, adopt families for groceries or gift-giving, donate to a food bank, participate in a Giving Tree, and donate warm clothing.
5. Send holiday cards
This tradition isn't reserved for moms with kids; anyone can send holiday cards. Is it just you and your dog? No problem. Set up a tripod, take a photo, and send cards out to your loved ones. If you want to go the extra mile, write a note to everyone individually or write a life update to include in the cards along with your photo.
6. Do a cookie swap
Get a group of people together (the more the merrier) and do a holiday cookie swap! The way it works is simple: Each person makes a different batch of cookies (or a few batches depending on how many people are involved) and then everyone gets together to exchange them. By the end of the night, everyone will have a tray full of different homemade cookies to enjoy during the season.
7. Journal a year in review
You don't have to wait until New Year's Eve to reflect on your year! Spend some time writing down everything notable that happened throughout the year. Did you make a career switch, move states, get engaged or married, adopt a dog, or maybe go through hardship? Write down how the year was for you, what you are grateful for and your plans for next year—you can even include photos if you want! We recommend using the same journal every year, so you can have all of your reflections in one place to look back on.
8. Get a holiday-themed mani-pedi
A mani-pedi tradition? Yes, please. We love any reason to get our nails done—especially during a special season! Head to the salon by yourself and treat yourself to a holiday-themed manicure and or pedicure yearly or make a standing appointment with your sisters or friends to enjoy together.
9. Do an outdoor activity
When I was in elementary school, we would go on a class trip to a big hill in town to go sledding every year, and in high school, everyone went skiing or snowboarding! But the fun doesn't have to stop now that we are adults. Pick an activity and make it a tradition with your friends and family to go every year. Ski, snowboard, sled, ice skate, snowshoe—bundle up, get outside, and have some fun!
10. Make a festive food or drink recipe
Make a fun recipe or mix up a fun cocktail to enjoy with your loved ones! From boozy takes on egg nog to cranberry-filled desserts, the opportunities to make your food and drink of choice a little more festive are endless. Not great in the kitchen or behind the bar? No problem! Sign up for a cooking or mixology class each year until you're confident in your skills.