After some serious speculation and soul-searching, you've made up your mind: 2016 is the year you're going to buy your first home. The numbers make sense and by this point, you know what you can afford. You're ready to invest in yourself! Now that you have a pre-approval letter in hand, you can officially kick off the home search. So, what's next? Let us walk you through the process!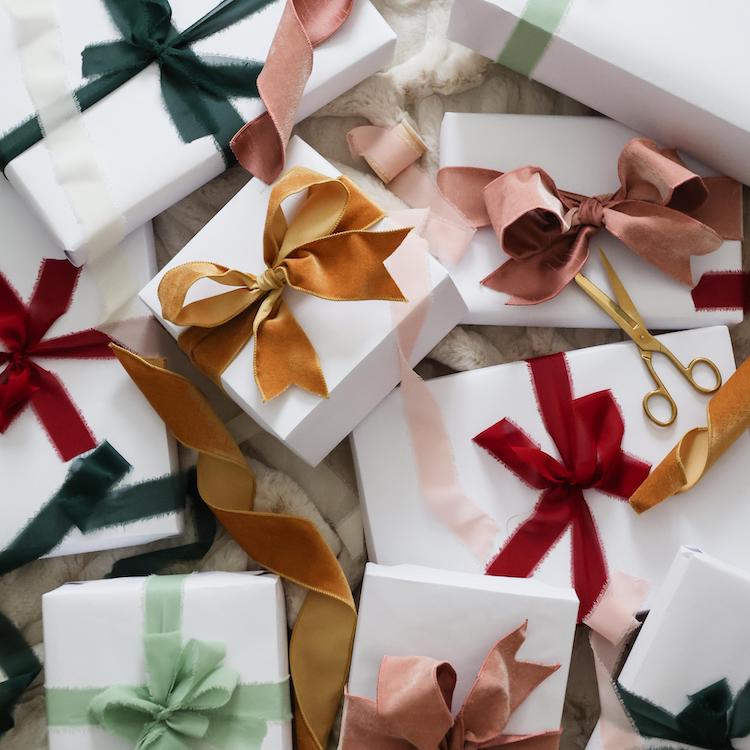 the perfect gifts for everyone—and we mean everyone—on your list
1. Hire a realtor.
In the age of Zillow, Trulia, and Redfin, it's easy to want to skip over this crucial step. However, partnering with a real estate agent is one of the best ways to protect yourself when buying property.
An agent's job is to represent buyers or sellers in a transaction. We (I'm an agent!) follow the "law of agency," which states that our fiduciary responsibility is to the client—above all else, I must serve my client and put him or her first. For buyers, this is a free service. Realtors only make a commission at closing, and the seller pays the commission.
Real estate agents will invest attention, time, effort, knowledge, and money in the process. We have exclusive access to any listed property, we can analyze market data and trends, and we will support you through one of the biggest (and most expensive) events of your life. Lastly, we are professional negotiators who fight to get the lowest price possible for our buyers.
Now that you're convinced you need the help of an agent, start looking for one. Ask friends and family for referrals, but do your own research, too. Your aunt's real estate agent from the suburbs might not be the best resource for purchasing a sleek city condo. You'll be spending a lot of time with this person, so choose wisely and always read reviews.
2. Begin your search.
Once you've hired a realtor, be clear and upfront, detailing exactly what you're looking for in a home. I like to take clients to Starbucks for an initial meeting. I'll listen as they tell me their wants and needs: open layout, white kitchen, outdoor space, and more. Don't be shy! Tell your agent everything. That way, your agent can email listings fitting your criteria.
Usually, buyers will continue to use Zillow, Trulia, and Redfin. And I encourage this—it allows you to become familiar with home prices and market conditions. If you find a property that you'd like to see, go ahead and email the link to your agent. He or she will be able to get you in for a private showing.
A showing is when you get a chance to view the property in person. You, your realtor, and the seller's realtor will be present (unless the property is on a lockbox, in which case it'll just be you and your realtor). This usually takes about fifteen minutes more or less—it doesn't take long to fall in love with a home. And you'll be able to check out the space without the watchful eye of the owner.
On the weekends, you can visit open houses. Unlike private showings, these are open to the public. I'll give my buyers a stack of my business cards and let them wander at their own pace. It's a leisurely way to view homes as you figure out what you like best.
Keep in mind that this search timeline varies from client-to-client. Some people are rushing to purchase a home before their lease is up while others have plenty of time to shop. In my experience, it can take anywhere from one day to an entire year.
3. Make an offer.
So, you've found "the one." You're giddy and over-the-moon excited about this place—maybe it's everything you were looking for, or perhaps it's something totally out-of-the-box. Either way, it's time to make an offer.
Your agent will run a Comparative Market Analysis, or CMA. This is just fancy-talk for looking at other sales in the building or area. The best comparable properties (or "comps" as you may have heard them) are going to be homes with the similar square footage and updates and, ideally, sold within the past six months. Your agent will pour over the numbers with you. He or she will advise you on a fair price range, but ultimately, you will decide what you want your initial offer to be.
Additionally, you'll pick a closing date (usually four to five weeks out) and an earnest money amount. This earnest money consists of two separate checks: One check will be due upon the seller signing the contract, and the second check will be due at the end of the attorney review and inspection period. There are certain instances in which you can get your earnest money back, but if your transaction closes, that money will be applied toward your down payment.
Expect to go back and forth a few times before reaching an agreement with the seller—both parties will make counteroffers until (hopefully) meeting in the middle.
4. Understand the attorney review and inspection period.
Once you have a fully signed contract, your weeklong (depending on what state you live in) attorney review and inspection period will begin. You will need to hire a certified home inspector and real estate attorney—ask your realtor, friends, and family for names. The inspector's job is to make sure everything in the home is in safe and working order. He will draft up a report, and you'll send that report to your attorney.
Your attorney's role is to investigate the contract. The seller will hire an attorney, too, and the two of them will make modifications and requests. Regarding the home inspection, your attorney will fight for repairs or credits until you feel comfortable moving forward on the purchase.
After all parties are on the same page, this period will come to an end and your lender will step in.
5. Finance your purchase.
Most real estate contracts will include a mortgage contingency, which is the deadline to secure your loan. Finalizing the mortgage takes a few weeks, so make sure you're on your toes. When your lender requests documents from you, send them over ASAP. Time is of the essence—if you can't get financing locked down, you will not be able to close on the property.
By this point, you should have already gone through the pre-approval process—when a lender examined your income, credit, and assets to determine what you can afford. The next step is to lock down an interest rate. Your lender will look at a myriad of factors: credit score, down payment, loan amount, property type, and the closing date.
Be sure you're working with a top-notch, detail-oriented lender. Finding the best rate is important, but you'll also want a lender who will patiently walk you through the process. (It can be complicated!)
6. Close on your new home!
On the morning of the closing, you will visit your soon-to-be new home one last time—the final walkthrough. By now, it's been about a month since you've visited. Has the owner completely moved out? Are there any hidden or new issues, like water damage or scratched floors? This is your chance to double-check everything. If all is well, you'll confidently head over to the title company. Here, your A-team (realtor, lender, attorney) assembles for the final crescendo. You will sign a huge stack of documents until your hand hurts.
About an hour later, it's all over. Congratulations! You'll have your new home's keys in hand, and you've just accomplished a major milestone. Soak it in, drink a glass of champagne, and post a picture of your new digs to Instagram—hashtag homeownership.
What other questions do you have about purchasing a home? Leave them in the comments below.