The Fall is hands down my favorite season for clothing – it's a fresh start for my closet and an opportunity to take stock of what I have, what it's time to get rid of and what I need to infuse into my wardrobe to create some fresh new outfit configurations set for the chillier weather.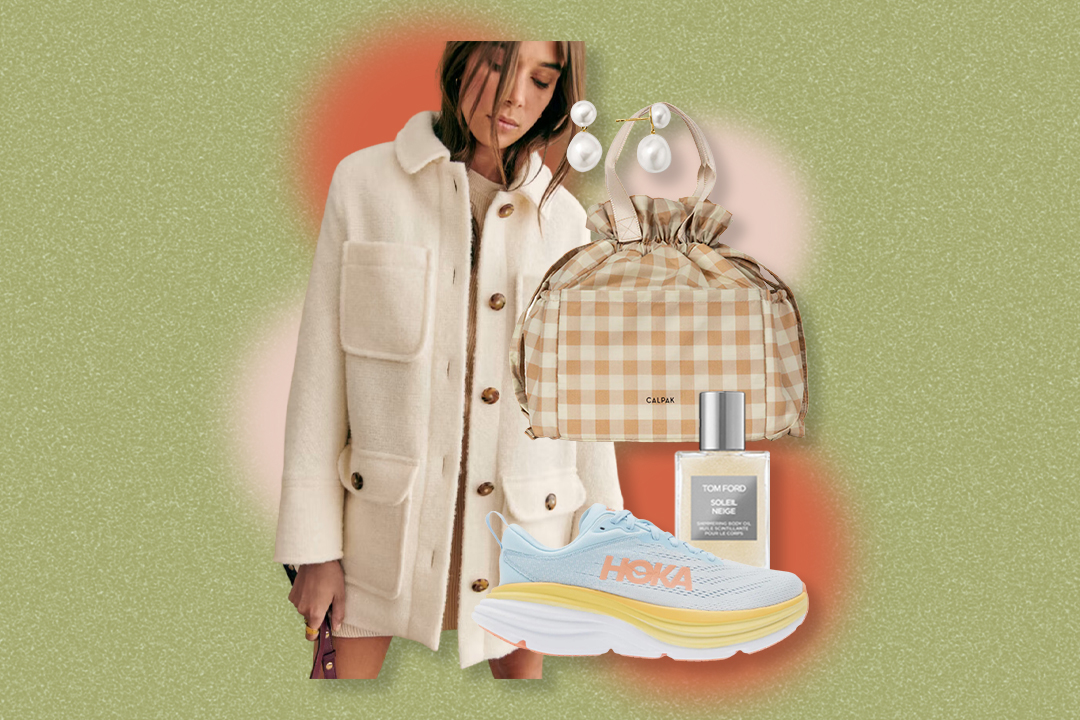 I always recommend taking a look at your wardrobe and conducting a cleanout. Put away those super Summer-y peices to make room for your Fall/Winter wardrobe. It's a great time to reorganize your closet and assess what you think you might need looking ahead.
Today I'm sharing a few of my favorite Fall pieces that I'll be purchasing to upgrade my wardrobe this season.
1. The (Faux) Suede Skirt 
Source: Fashion Agony
Source: Who What Wear
Source: Media Marmalade
Nothing says Fall like (faux) suede. A wrap around pencil skirt is so cute with a simple tee tucked in. Or, opt for a suede mini with knee high boots and an oversized sweater. Either way you do it, you can't go wrong in this skirt style.
2. The Fitted Turtleneck 
Source: A Girl with Curves
Source: Viva Luxury
Source: Cara Loren
Hands down my favorite layering piece of the season, this go-to item just works. We love it styled underneath this gorgeous oversized blazer, but don't forget this works great to pair underneath sleeveless dresses as well, extending their wear well into the colder months.
3. The Bomber Jacket 
Source: We Wore What 
Source: Sincerely Jules
Source: Happily Grey
While we love a gorgeous leather moto for the season, add a great fitting bomber jacket in a cool fabric like satin, silk or mesh to your jacket rotation. Dress it up with a great heel, or dress it down with your favorite Fall sneakers. Either way, it's a pulled together look with a whole lot of style.
4. The Lariat Necklace 
Source: Song of Style
Source: Rosie Huntington Daily
Source: My Domaine
The Lariat necklace is popping up all over the runways and celebrities for this season and we can totally see why. It's a fresh take on a very simple and understated necklace that adds visual interest to any outfit.
5. The "Not For The Gym" Sneaker
Source: Linh Niller
Source: Hello Fashion
Source: Sequins and Stripes
The Adidas Stan Smith sneakers seemed to pop up on nearly every fashion blogger and stylish celeb last season. And as we shift into Fall, comfy footwear still tops the list for a fashion must-have. Deeps hues, cool textures and some fresh details make sure this footwear never steps foot inside a gym.
6. The Printed Blouse
Source: Who What Wear
Source: Lace & Combat Boots
Source: Kendi Everyday
While I love a great white button down, the printed blouse is a versatile piece that can be styled so many different ways.  Throw it over denim, tuck it in a skirt, or even pattern play with a competing, yet still complementary print on bottom. It's a great way to have a little fun with your wardrobe.
7. The Long-Sleeve Maxi Dress
Source: Tanesha Awasthi
Source: Sincerely Jules
Source: Harpers Bazaar
A Fall maxi is an elegant way to go both casual and dressy for the season. Its unepected length paired with the simplicity of a one-piece makes this one of my favorite go-to's when I want make a style statement.
Which peice will you be rocking this Fall? Tell us in the comments!