It's no secret that 99 percent of tools are marketed towards men. It's also no secret that women are often taken advantage of by the male-dominated maintenance and repair industry because of a perceived lack of knowledge. It would almost appear that the system is set up to leave women unprepared to address their own household maintenance and projects. Well, to that we say no more. There's no reason young women should be any less capable of doing basic DIY projects or making minor repairs around the house than young men. The first step in becoming more independent in that arena is owning your own basic set of tools.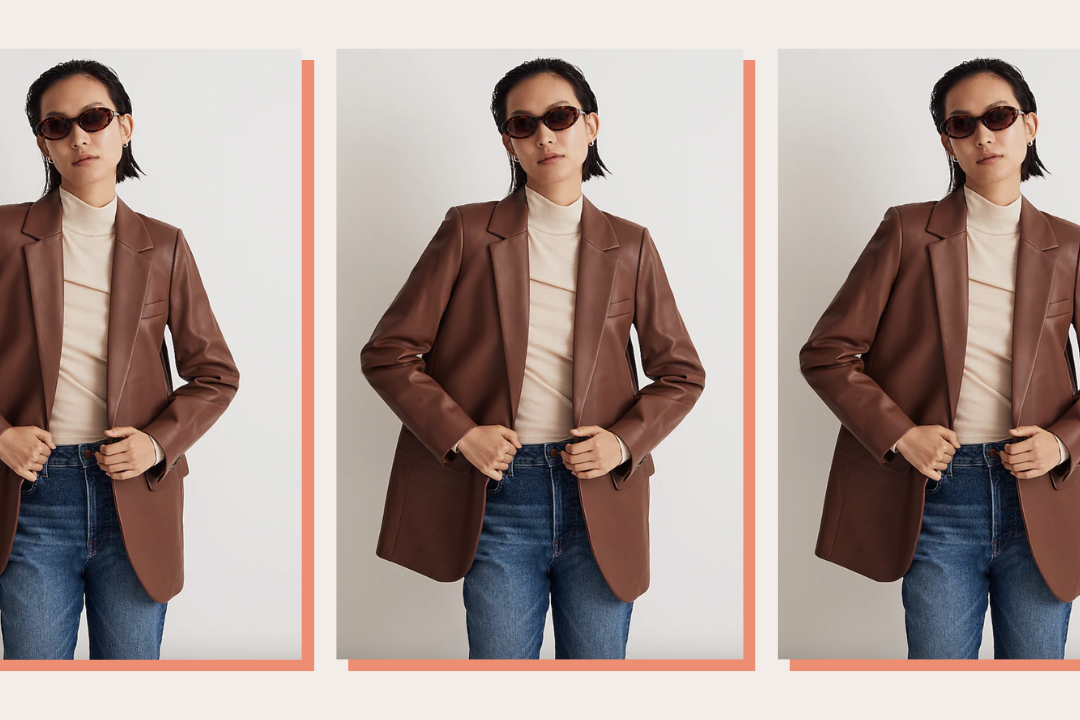 time for your fall wardrobe update!
We've assembled a list of the nine basic tools every woman ought to have, and — because we don't want you to be swindled at the hardware store either — how much you really need to pay for each one. Don't know what you even would do with a wrench? That's ok, these tools will come in handy when you least expect it, but most need it. Just through basic intuition, you'll figure out what kind of tool you need for most home repairs and projects (i.e. I need something to loosen this bolt I can't twist off by hand, tighten this screw that's come loose, hang this frame on the wall, etc.). Whether you just moved into your own place or have three roommates, it's always a good time to start (or continue) building your own tool set — so next time, you won't have to call the handyman.
A Toolbox
Before you get too far into acquiring any list of tools, you're going to need a place to store all your items so they are easy to keep track of. When you set up your station to finally hang that shelf in your bathroom, you won't have to keep getting up and making trips to your storage closet for different tools and hardware. If you're in a small apartment that's already short on storage, think about where you'll store your tools and buy the right shaped box accordingly. We don't blame you for not wanting to sacrifice valuable closet space for a toolbox, so we've suggested this reasonably sized box that will easily slide under your bed.
Hammer
Hammers are of course useful for driving nails into the wall or assembling pieces of furniture, and it's not easy to mimic their purpose with anything else. Not sure how to narrow down your options? Steer clear of plastic handles that could easily separate from the head of the hammer. You'll also want to buy one with a curved claw back for easy nail removal. A 16-ounce head weight is recommended for most run-of-the-mill household projects — it'll be heavy enough to get the job done, but not so heavy that it's unwieldy in your hand. The relatively short 13-inch handle on this one will also make using it easier:
Assorted Fastener Kit
Before you get too deep in the DIY projects, your top priority for using your tools will probably be hanging picture frames, mirrors, shelves, and other decor around your home. To do that, you'll need a variety of nails, picture hanging hardware, screws, and wall anchors. A variety set like this one will have you well-stocked for whatever projects come your way for quite a while.
Screwdriver Set
Another essential household tool you'll definitely use on the regular is a screwdriver. At a minimum, you need one Phillips head and one slotted or flat-head screwdriver, but a small variety set like this one will give you a little more flexibility with the size of screws you can work with. Your average household projects won't require heavy-duty screwdrivers, so there really isn't a need to spend more than a few bucks on these. That way, if you do happen to break or lose one, you won't feel bad about the money lost.
Tape Measure
From measuring out the available space for your new sofa to making sure the distance between the frames in your gallery wall is right, a tape measure is super handy to have around the house. Eyeballing those measurements will leave you frustrated — especially if you have to redo something or return a big purchase that ended up being the complete wrong size. This slim version measures up to 25 feet in length, but at less than a pound, is lightweight enough to easily go in your bag when you go furniture shopping.   
Basic Set of Pliers
Pliers are one of those tools you might not know how to use until you have a set and find they help you accomplish whatever task you're working on. Pliers are often used for bending or cutting wire, but they're great for gripping and bending just about anything. This simple set of three pliers has the necessities: slip-joint pliers that will adjust to the size of whatever you're grabbing, diagonal-cutting pliers that will grip and cut wire, and needle-nose pliers that are useful for grabbing and bending things you can't reach or do with your fingers, (these are particularly useful if you ever want to repair broken jewelry). Until you're planning on tackling a project that requires a specifically-sized type of plier, there's no need to splurge on a more complex set.
Basic Set of Wrenches
Wrenches are required for loosening and tightening nuts and bolts, which makes them useful if you ever need to work on the plumbing in your house or assemble a large wooden structure like a swingset. These adjustable wrenches will work for a variety of sized nuts and bolts, making them a smart initial purchase if you're stocking your toolbox without a particular project on the horizon yet.
A Flashlight-Task Light Combo
Yes, in a pinch, your phone does have a flashlight. But if the power is out, you don't want to waste your phone battery by having it be your only light source. Plus, if you're ever working on something and need a bright task light, it's not always easy to prop up your phone so that it shines in the right direction. This version has an adjustable piece that allows you to prop it up at almost any angle, a magnetic base to stick to cars or stainless appliances, and a hook that'll hang on cabinet doors, a nail — whatever. This little light will go with you wherever you need it.
Laser Level
Anyone who's ever "eyeballed" the height or straightness of a frame, only to realize the next day how off it is, knows the importance of an easy-to-use level. Double check your eyework and simplify hanging projects of all kinds. The simpler ruler-shaped levels work just as well but are really only useful before and after you've hammered your nail. This wall-mounted kind has putty and a magnet that allow it to stick to the wall, so the laser showing you a level line will stay up through your entire project.
Step Ladder
Ladders come in all sizes and are not the easiest thing to store in a small apartment; having a step ladder that enables you to reach the ceiling is all you need. You just want to be able to change any lightbulbs in the ceiling, hang curtains, and access any hard-to-reach storage areas without risking your safety by standing on a chair. This 4-step step ladder has a slim profile, but will get you nearly 4 feet off the ground safely.
How have you sworn off the handyman for good? What tools do you swear by in your house? Tell us in the comments!