So, your bathroom is in serious need of a renovation (!!) but all the spending that comes with that word makes you cringe. We get it… bathroom expenses can really add up! Even simple changes can come with a hefty price tag. But there are ways to create that oasis you've been envisioning without having to dish out all your savings. Roll up your sleeves and get ready to refresh that bathroom! Here are 10 ways to do it on the cheap.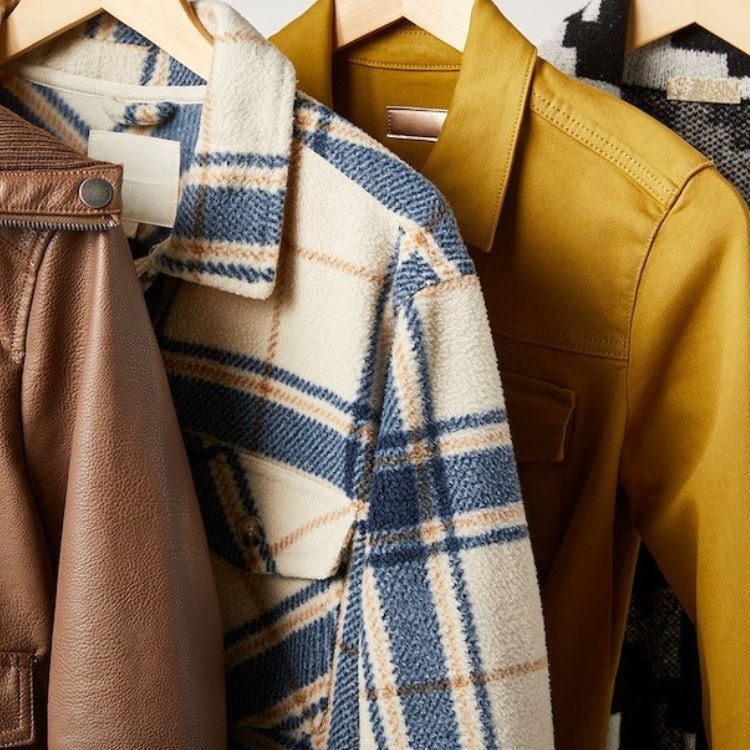 ...and it's wallet-friendly
Grab a Paintbrush…
Nothing goes further than grabbing a gallon for your bathroom walls or a dated vanity. Choose a bright, trendy hue or opt for something neutral and timeless. If you are tackling that vanity, make sure to do your prep work! Sand it down, clean it thoroughly, and take extra steps if you're covering up a really dark color.
The Breakdown: A gallon (less if you're only doing a vanity) of Benjamin Moore Paint ($35-$40), sanding pad ($5), roller & tray ($10)
Source: Studio McGee
…Or Cover the Walls
If painting isn't quite what you're looking for, you could turn to removable wallpaper or decals and do a feature. This is great if you're renting or looking for something graphic and fun. Then when you move on or tire of the look, it comes off in a cinch. Definitely an easy way to reinvent your space for less.
Source: Decor Pad
Update Your Lighting
Light fixtures can get pricey, we know! But thankfully there are plenty of brands that have trendy options at budget prices. Or skip the online stores and go thrifting for something vintage that could look great with a little elbow grease. You may even like your current vanity light's shape but not the finish. A can of spray paint, in this case, can do wonders!
Upgrade The Hardware
Remember that can of spray paint? Well, it can also come in handy for that hardware. Or, spend a little more and switch them out completely. There are some great, affordable options from hardware stores and other bigger brands like Wayfair or Amazon. Trust us, your vanity will look totally different with a fresh set of pulls!
Source: @alainakaz
Install Some Handy Shelves
Putting up shelving not only makes a space feel more put together, but also provides some functional storage. Floating shelves will do, or stain a few wooden planks and attach them to affordable metal brackets (that you can always spray to match your light fixture!). Just make sure to keep your new ledges clutter free and organized (more on that in a moment…).
Source: The Merry Thought
Do Some DIYs
When money is tight, get creative and try a project or two yourself. You could frame around a basic flat mirror, create a new toilet paper holder, or DIY some gorgeous wood towel hooks.
Source: Studio McGee
Ditch the Ugly Bath Mat
Seriously! With vintage-inspired rugs becoming so trendy, there are a lot of affordable options out there, and they completely revitalize a drab-looking floor. Then, if you still have room in the budget, switch out the old dingy shower curtain and grab a few crisp white towels to get a full refreshed feel.
Source:@carpendaughter
Get Some Green
Even if you don't have a lot of natural sunlight, you can still choose some low maintenance plants to add a spa-like feel to your bathroom. Aloe vera or succulents are a good option because they like the humidity but don't need a lot of fussing over. Or you can go faux if you've got a particularly bad green thumb!
Rearrange What You Already Have
If you don't want to invest much money, sometimes taking what you already own and restyling it can really change the look and feel of a space. Corral items onto a pretty tray, tuck away unsightly toiletries, and spend some time with those shelves. Lean a new print behind a canister of cotton balls, add some sweet-smelling candles, and stack your TP or towels like the pros. It will feel instantly better!
Source: @sunnycirclestudio
Give it a Good Clean
It seems silly, but sometimes all a bathroom needs is a good deep clean. For instance, grout lines can get nasty and really change how the space looks (and feels!). We've found an old toothbrush can be great at scrubbing away the grime. Or maybe you feel confident enough to add some color to your grout to give it a face lift. A paintbrush and some colorant can really do the trick!
The Breakdown: Grout Colorant ($12.50)
What tweaks have you made to your bathroom? Share your tips and tricks in the comments below!