Giving yourself a good shampooing session is step one in keeping your strands healthy, but what you do next is just as important. The key to having a soft head of hair is incorporating the right moisturizing conditioner that will hydrate from root to tip. Plenty of conditioners with essential oils and nutrients can be found in the beauty department of your nearest drugstore. The following options are the most popular among consumers and will leave you with a gorgeous and frizz-free mane.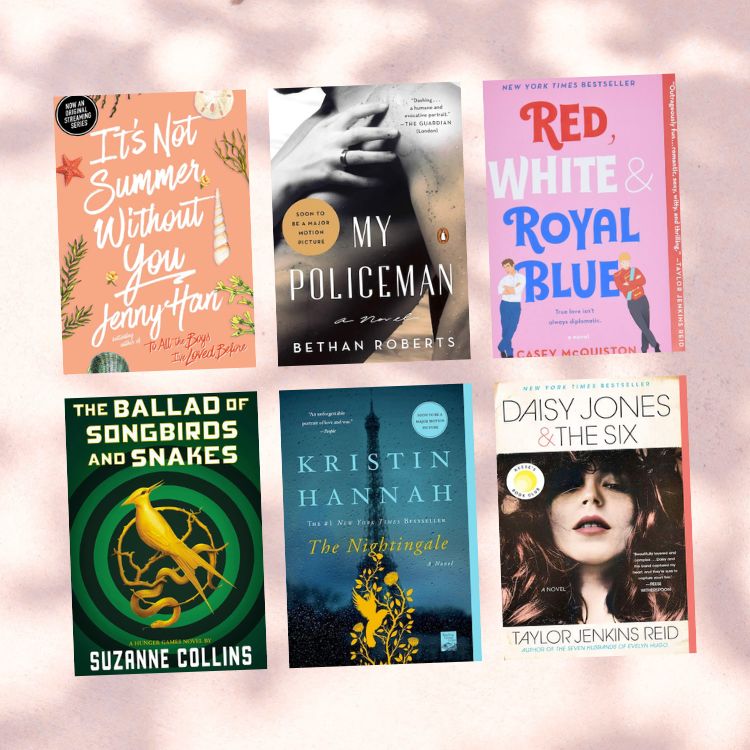 trust us: you're going to want to read these!
"I bought this last week and instantly fell in love. I have 4a/4b dry thick hair and needed a conditioner I can detangle my hair with. This definitely did the trick ! I highly recommend this to my type 4 coily girls."
"I really have trouble with my hair looking frizzy and dull, and I have trouble with fly away hairs. My hair is also on the thin side so I crave extra body. Neutrogena's solves all these hair problems and gives me the hair I want. I very much love and recommend this product (and I am NOT being paid by Neutrogena! haha)"
"I love this so much, I want to buy it in bulk to have for the rest of my life. It's hard to grow out my hair because it's so hard to wash. It's thick, heavy when wet, and curly. This shampoo and conditioner has literally changed my life. It's so much easier to wash, beautiful to blow dry or air dry, and my hair is now mid back length. I forgot to mention on the shampoo review, I love the smell of the rosemary! Love love love"
"After bleaching my hair countless times, my hair has become elastic when wet. No matter how many hair masks or conditioners I used, none of them ever worked. But after using Joico's KPAK hair reconstructor and Aveeno's Nourish+ Moisture conditioner my hair actually went back to the way it felt before. I used the mask once a week and completely gave up shampooing my hair so as to not dry out my hair. I now only use this conditioner and can honestly say that it's saved my life (and my hair, obviously!) and I would so recommend it to someone that has damaged their hair from overbleaching!!! Thank you Aveeno!"
"I have dry hair. This is the best conditioner ever. Hands down. Leaves my hair silky soft. If you have dry brittle hair this is for you."
"This dove brand conditioner is a clean, refreshing, and invigorating product that also has a reasonably priced consistency that is competitively affordable at all times with ALL of the leading brands."
"I don't know much about conditioner so I'll be blunt; It made my hair feel stronger and silkier and the conditioner felt light as opposed to heavy and thick like the others I'm used to. Throughout the day I noticed the hair texture was slightly more wavy than normal, though that could be due to something else. It's amazing and I'm on the hunt for more like this one."
"I started using the total repair 5 damage erasing balm along with the shampoo and conditioner. I've used it for a month. I have run out of the shampoo and using another brand but continue to use the damage erasing balm and I will never stop buying this product! I hope L'Oréal never discontinues it! It is the best hair repair product I have used and I have spent hundreds of dollars on products but none compare to this one."
"I'm always looking for the holy grail of hair conditioners, so I can't tell you how many different ones I've tried over the years, but it must be dozens and dozens. And I always keep coming back to this one, because it does the trick for my fine, dry hair. I don't know why I stray…why I imagine that there's anything better, I should know by now that there isn't. And you sure can't beat the price. It makes my hair soft and silky, without weighing it down. It's worth the three minutes!"
"I'm in the process of having my hair become more natural instead of straightening it, but all the years of straightening it have severely damaged my hair so I'm on a healthy natural hair journey and this is the perfect product to help! It isn't heavy like other conditioners where it left an oily residue on my hair, but this one washes right off (you can actually leave some in as a leave in conditioner and it is perfect!) It leaves my hair really tangle-free and silky smooth, and I use it with the shampoo so it is a perfect pairing."
This post originally appeared April 13, 2017, on The Zoe Report.