Committing to a workout regimen is no easy feat – you have to conquer finding a cute fitness outfit, finding a class or routine you enjoy, and squeezing in the time to commit to said workout. However, your hair can throw a wrench in your plans, especially when you have somewhere to be and can't take the time to fully shower.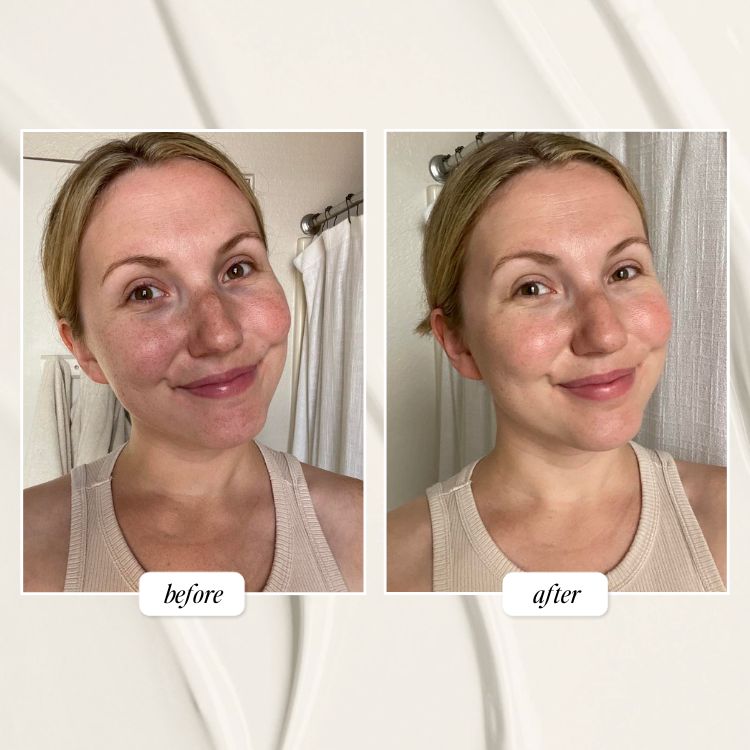 Luckily, modern science is on our side and has equipped us with tricks and tools to keep our hair neat and polished after the sweatiest of workouts. Follow along below!
Heavy Sweat Workouts – Spinning, Hot Yoga, etc.
Source: @nicolemehta
Pre-Workout
These tough workouts give you a great burn, but require a little more prep before class. Start with a style that keeps your hair completely out of your face – for thick haired girls, use one hairband to create a tight ponytail at the top of your head, and then a second to twist into a bun. Using dry shampoo before class and brushing through thoroughly will allow for a dry base to start soaking up oil and sweat before you even begin. The Everygirl team is a big fan of invisibobble hair bands because we can secure our hair without the fear of creases.
Post-Workout
If you can't jump in a shower after class but have hair that is beyond sweaty, a quick dunk in some water with a little massaging will do the trick. It helps to remove some of the sweat, and give you a wet base. From there, partially dry your hair and whip into a low bun for work, or spritz with a little wave spray and dry/style as necessary. If you don't mind running out with wet hair, the dunk-and-go method helps to take some of the ickiness out of your locks post-class.
Medium Sweat Workouts – Barre, Running, etc.
Source: @barre3
Pre-Workout
Depending on the workout, a tight ponytail works great for when you need to keep your hair out of your face. For added style, throw your ponytail into a sleek braid or add a headband to keep flyaways away from your forehead.
Post-Workout
Again, hair accessory is your best friend in this case – a blow dryer (on a medium, warm/hot setting) can help remove a good portion of the sweat left from your workout, after toweling off. Once your hair is to your preferred dryness, spritz with dry shampoo (in the dry portions!) and style as needed.
Light Sweat Workouts – Weight Lifting, etc.
Source: @brunchandcrunch
Pre-Workout
Naturally, these workouts lend themselves best to true styling post-class. These workouts perform best with a single or double Dutch braid (depending on the layers you have), with a dry shampoo spritz before you begin.
Post-Workout
Blow dry if needed, and release the braids for loose waves. Comb through to keep loosening them up around the hairline. Easy run-and-go hair!
How do you style your hair for a workout?! Let us know in the comments!