There's not a lot of self-care trends I think we can all agree on — candles, bath salts, and facials to one person might just be a waste of money to another, and taking a hike in nature might feel like therapy to someone, while someone else prefers, well, therapy. However, one of the few good-for-you wellness trends that psychologists, doctors, and yogis alike can agree on is a digital detox. After all, being on your phone 24/7 causes stress, anxiety, and keeps you from living in the moment!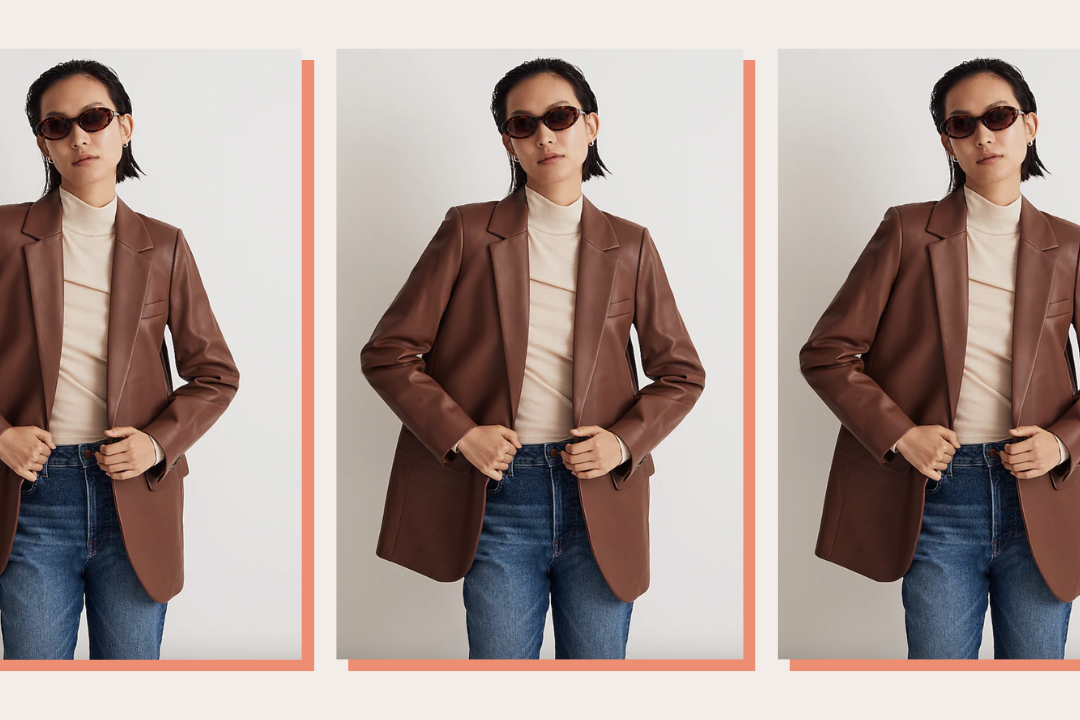 time for your fall wardrobe update!
However, the latest technology isn't all bad. In fact, there are a lot of ways we use technology to make our life easier, which provide more time or access to resources that can actually make us be happier and healthier. It's 2019 now, there are thousands of apps that can contribute to your self-care rather than hurt it (self-care was named Apple's App Trend of the Year, after all!). Instead of wasting your time scrolling through Instagram and feeling FOMO over Snapchat, put your phone to good use. When you're not digital detoxing, download these amazing self-care apps to help you be happier, healthier, and live all-around better.
If You Want to… Work On Your Mental Health
Happify: Short games and activities are tailored to the mental health goals you selected (like building confidence or feeling less stressed), and you can actually track your overall happiness to measurably reach your goals.
Grateful: This app works as a gratitude journal in your pocket. Prompts will ask you questions to record what you're grateful for each day, and over time, it re-wires your brain to focus on the positive and feel more optimistic.
Talkspace: If you don't have time for therapy, this is the app for you! A free consultation matches you with the therapist that's best for you. Once matched, you can set up therapy sessions and even text your therapist daily.
Happy Not Perfect: A daily ritual walks you through psychology-backed activities like identifying how you're feeling, games that promote mindfulness, and even spreading happiness to loved ones, all in an aesthetically-pleasing and easily understandable layout.
If You Want… Better Sleep
Calm: This app is loaded with every tool you need to lull you to sleep. Choose between music tracks designed for relaxation, select a "sleep story" (soothing stories that help you fall asleep, aka the grown-up bedtime story), or opt for a guided meditation. You'll be asleep in no time.
Sleep Cycle: Track and analyze your sleep cycles, and set alarms that will wake you up during the lightest part of your REM cycle, so that you feel refreshed upon waking instead of groggy. Plus, you can track the amount of hours you slept and the quality of your sleep, so you can actually work on getting those eight hours.
Pzizz: This app uses psychoacoustic principles to create beautiful dreamscapes that will help you fall asleep fast, stay asleep, and wake up feeling refreshed. Customize the length of listening time up to 24 hours, so it will wake you up the time you need to get up in the morning, or lull you to sleep for a 20-minute nap.
If You Want… Help with That Digital Detox
Offtime: Yes, even your phone can help you spend less time on your phone! This app provides insights into your smartphone usage, filters communication, and blocks you from being able to break the goals of no-screen time that you set.
Flipd: Flipd encourages you to "find the joy in missing out." It includes features like joining community groups to encourage one another to go offline, and locking your phone during specific times.
If You Want… A Better Period (or Are Trying to Get Pregnant)
Clue: A #woke period tracker (just check out their posts!) that lets you monitor and record everything from skin problems, PMS, sexual activity, and how you're feeling in general. Then you can notice patterns, and can easily relay them to your doctor.
Glow: This app gives you accurate ovulation prediction, syncs with fitness watches and other apps for more accurate tracking, and includes support and resources from leading clinics in regards to any questions you'd have (from egg freezing to overall menstrual health).
Flo: In addition to a period tracker and ovulation calendar, you can also check out analytics in easy-to-read graphs. Use the "pregnancy mode" to track pregnancies, set reminders (like to take your birth control pill), or record everything from your weight to your alcohol intake.
If You Want… a Pep Talk
Shine: Shine is an app that's focused specifically for women (so you know it's good!). It sends motivational messages to your phone based on your personalized self-care goals. Whether you're feeling overwhelmed and stressed, or just need the reminder, Shine will make you feel like, "I got this."
Sunrise Inspiration: Get a daily motivational quote, as well as a calming nature picture, sent straight to your phone. This app also has inspirational videos and e-cards, and a huge database so that you can search for the exact quote you need to inspire you in the moment.
If You Want to… Get Healthy
Health: As the app that Apple made just to help you get healthier, you can track everything from nutrition, to allergies, to step count. Use it as the one-stop shop for tracking your fitness and nutrition goals, as well as keeping record of important health information.
Charity Miles: Charity Miles is about to change the way you exercise. You can log all types of activity, whether it's running, biking, or dancing, so you can hit your fitness goals. But the real motivation is that you can choose from a variety of charities, and for every mile you move, help earn money for that charity. Seriously.
Fooducate: This isn't just a calorie-counting app. Instead, it's a powerful tool to scan your favorite foods to see how healthy they actually are, and gives you healthy food recommendations based on what you've previously scanned and recorded. Don't go to the grocery store without downloading it, so you know what really deserves a spot in your cart.
Sworkit: Don't have time or money to get to the gym? That's no longer an excuse for not being active! Sworkit offers personalized workouts, allowing you to make your own fitness goals, and offers videos ranging from five minutes to 60 minutes in a variety of categories like yoga or cardio.
If You Want… Help Keeping Your 2019 Resolutions
Fabulous: This app helps you build healthy habits through scientifically-backed methods that allow you stick to your goals. Behavior economics help identify the areas in your life where you're stuck or falling short, and other features use reminders and activity tracking to create habits out of the rituals best suited for achieving your personalized goals.
Aloe Bud: Add activity cards (covering everything from gratitude journaling to filling up your water bottle) to your personal dashboard, according to what you believe needs extra attention today or in the near future. You can also schedule important reminders and track your progress.
Strides: Track any habit or goal and get consistent reminders to stick to them. Make daily checklists, finish big projects on time with milestones, and track every goal in one place (everything from finance goals to drinking more water). It also helps you get organized to create the perfect daily routine.