When I was younger, my mom used to plop me down on our basement couch to watch Barney. She'd go upstairs, return a few moments later, and discover that I had managed to flip the channel to watch a cooking show. Literally. Every. Time.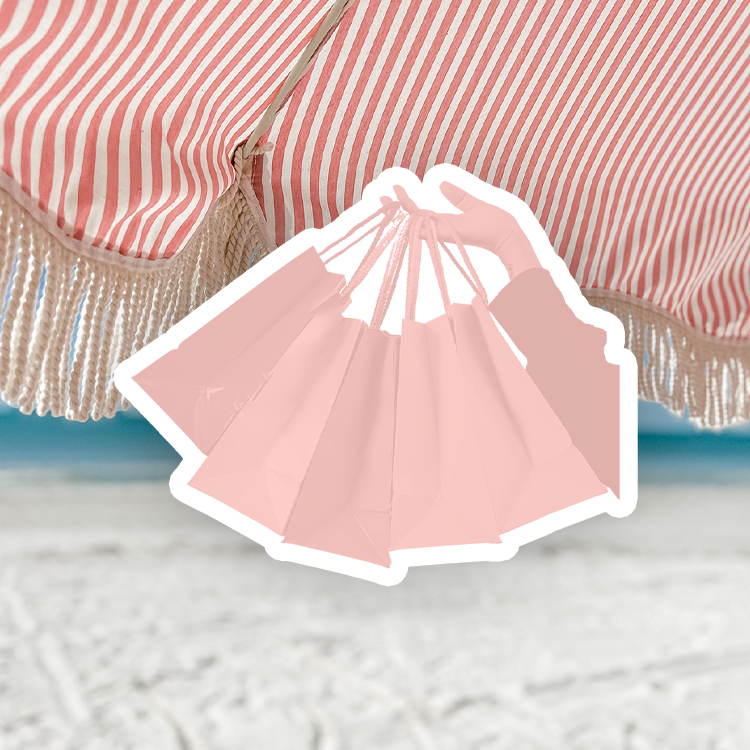 That passion for food and love for cooking has never gone away. I love to make creamy chicken pot pie, zesty soy chorizo queso, and gooey chocolate chip banana muffins (Don't worry, not all at once… that would be a weird meal.). Now, however, when I need a little help from the experts, I rarely flip on my TV to spend an hour at a time learning to make a new dish. Instead, I crack open one of my favorite cookbooks, roll up my sleeves, and whip up a new recipe.
Want to get in on the fun? You're not alone. The cookbook industry is massive, and the available varieties are endless. Here, I've rounded up a list of all of my favorite cookbooks. You're going to find one you love, no matter which kind of cook you may be.
If you need to learn the basics…
Samin Nosrat
Not only will this book teach you the basics of a kitchen, it will allow you to become comfortable cooking literally anything. Salt, Fat, Acid, Heat is an excellent introduction to the four techniques you should master in order to become a great cook. Mastering these four variables will allow you to cook "instinctively," effectively teaching you to cook a variety of meals after learning just a few key techniques. It's a great way to be much more mindful of what you do in the kitchen and what you put into your body.
Food Network Kitchens
Some of you might find it absurd that others among us don't even know how to boil water, but this book shows them no judgment. Whether you need to learn to cook pasta, scramble an egg, or make a perfect grilled cheese, this book will teach you. Not only can it be helpful to those who don't know their way around a kitchen, it's also useful for those of us who just want to rediscover the lost art of the basics of cooking.
If you hate to cook…
Tucker Shaw
We all know about kale. We know that it's trendy, that it's absurdly good for us, and that it's super accessible. Unfortunately, though, what we don't all know is how to use it in our everyday life. This book will teach you to incorporate one of nature's best ingredients in simple and effective ways. You may not love to experiment in the kitchen, but this book will basically do all the work for you.
Jessica Seinfeld
I can't fathom hating to cook, but Jessica Seinfeld can. Jessica understands that not everyone feels comfortable in the kitchen, so she's written this book (full of over 100 simple and delicious recipes), complete with easy-to-follow instructions. Each recipe lists the potential challenging parts and how to overcome them. Basically, she reads your mind and solves all your problems, while filling your tummy in the process.
If you love to eat healthy…
Jolene Hart
Ever wish you could eat your way to looking #flawless? ME TOO, GIRL. ME TOO. Well, according to this book, you can. Eat Pretty teaches you about over 85 different superfoods that you can use to become your most beautiful self, the natural way. You'll learn how to blend certain ingredients to get clearer skin, stronger hair, sun protection, and more!
Kelly LeVeque
Kelly LeVeque is literal bae. Not only has she effectively transformed the lifestyles of many a celebrity client, but she teaches self-acceptance and bodily love in a refreshing and approachable way. Kelly's smoothie recipes will have you reaching for your blender, and her authenticity will have you wishing she could come along on your next trip to Trader Joe's. (Please, Kelly, come with me!)
Source: @mattietiegreen
If you don't eat meat…
Kathryne Taylor
As great as this book is for the vegetarians and vegans among us, it's useful to everyone else as well. Love Real Food offers over 100 meatless recipes, and each one gives you deliciously colorful and nutritious meals without feeling like you're depriving yourself. The best part? It offers substitutions for gluten-free, dairy-free, and egg-free cooks as well.
Jeanine Donofrio
If you're a fan of Love & Lemons (which, hello, you should be), this book is your new best friend. It teaches you to craft meals out of whatever produce you have on hand, and it'll also show you how to maximize nutrition in every meal. The results are gorgeous, delectable, and perfect to document on Instagram.
If you love celebrities…
Chrissy Teigen
I'm not exaggerating when I say this is my favorite cookbook of all time. Chrissy's theory is that she, as a swimsuit model, has to be very careful when she indulges — so when she does, she wants every single bite to be totally worth it. The result is a book chock-full of mouth-wateringly flavorful foods, hilarious anecdotes from her fabulous life, and intimate details of the time she spends at home with her husband (John Legend — you might have heard of him?) as they whip up delicious and comforting recipes in their kitchen.
Ayesha Curry
You don't have to be a fan of professional basketball to be a fan of the Curry family. Ayesha came onto the scene as the wife of Golden State Warrior Steph Curry, but she's made a name for herself in her own right as a leading authority in all that is domestic, stylish, and FUNNY. She's exactly the kind of woman with whom I want to be best friends (If you're reading this, Ayesha, please give me a call.). Her recipes are definitely a little more advanced, but they're well worth the added effort.
If you love cooking shows…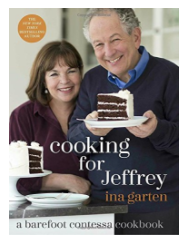 Ina Garten
Okay, so I don't have a husband. I do not have a Jeffrey to cook for (but like hit me up if you know anyone). But that doesn't mean this cookbook isn't useful. Cooking for Jeffrey is a beautiful glimpse into Ina Garten's home life, and it showcases the recipes Ina likes to make for her family and friends. Regardless of whether or not you have a husband or family to cook for, this cookbook teaches us that food is a beautiful way to bring people together and share love in a tangible (and edible) way.
Linda Collister
You are straight-up lying if you say that you do not love The Great British Bake Off. The only excuse for not loving the show is if you haven't seen it yet. If that is the case, you need to close this tab and go watch it immediately. This book features recipes from both judges and contestants on this fan favorite show. Want to pretend you're on TV? Open up this book and get baking. If you need a judge, I'm happy to come over and taste test for you!
Food Network Kitchen
Remember that episode of Friends when Chandler asked Monica if she could make dinner with just baking soda and beer? The stars of Chopped literally could. On the show, professional chefs are given a small variety of ingredients and are then told to make something (anything) delicious with them. The ingredients are often bizarre, and they are required to use them (along with an assortment of other more normal ingredients) to make something to appease the judges. Seriously, this show gives me more heart-pounding thrills than Game of Thrones ever could. Want to learn how to cook with whatever random crap you've got around? This book's for you.
Source: decorpad
If you like to bake…
Erin McKenna
On a mission to prove that desserts don't have to be sinful, Erin McKenna wrote BabyCakes as a way to share healthy dessert recipes with the masses. A solution to those with allergies or health concerns, BabyCakes opens up a world in which delicious and fattening don't have to be synonymous. This is the perfect book for me, as I love to bake but don't love feeling weighed down by over-sugared sweets.
Allysa Torey & Jennifer Appel
"His name is Aidan, and I believe him to be very cute." If you've watched Sex and the City, you know that that adorable and iconic line was said over cupcakes in front of the Magnolia Bakery. Thankfully, though, even if you're not an SATC fan, Magnolia is famous for far better things than pop culture references. If you've ever taken a trip to NYC, you've probably been one of the millions who've waited in line for a taste of their mouth-wateringly delicious cupcakes or banana pudding. But if you can't get there, you can make their ah-mazing desserts in your own home just as well, thanks to this book (signature Carrie Bradshaw hair not required).
If you just love food, dammit…
Gabrielle Hamilton
Gabrielle Hamilton, who is the chef and owner at fabulous NYC restaurant Prune, never expected to have a culinary career. She's a self-taught-turned-award-winning chef, and she wants to share her home-cooking-inspired restaurant recipes with the masses. The book is honestly forthcoming, and it'll have you planning a trip to the Big Apple ASAP. Can't get there yourself? This book is definitely the next best thing.
Thug Kitchen
First of all, this book is not for the faint of heart. The text of this cookbook is vulgar at best, so I don't recommend it for those who are sensitive to swear words. Fortunately for me, I am not. This raunchy book features a variety of plant-based recipes, all displayed with bold pictures and saucy wording. It's almost as fun to read it as it is to cook from it.
Bobby Deen
This book came highly recommended to me by Allyson Fulcher, The Everygirl's Managing Editor, who hails from Texas and now lives in Alabama. She's a true southerner, so I trust her southern taste with my life. Bobby Deen takes the advice he learned from his mom, Paula Deen, and created a book full of recipes for those who love comforting, down-home food but don't love filling up on butter and carbs. The result is achievable Southern comfort with a healthy twist!
Which cookbooks are in your kitchen? Any cookbooks you think I should try out? Let me know in the comments!