With summer just around the corner, wedding season is fast approaching, which means plenty of fun filled wedding festivities. While this can be wonderful, if you have multiple friends getting married in close succession you also know this can put a strain on your bank account.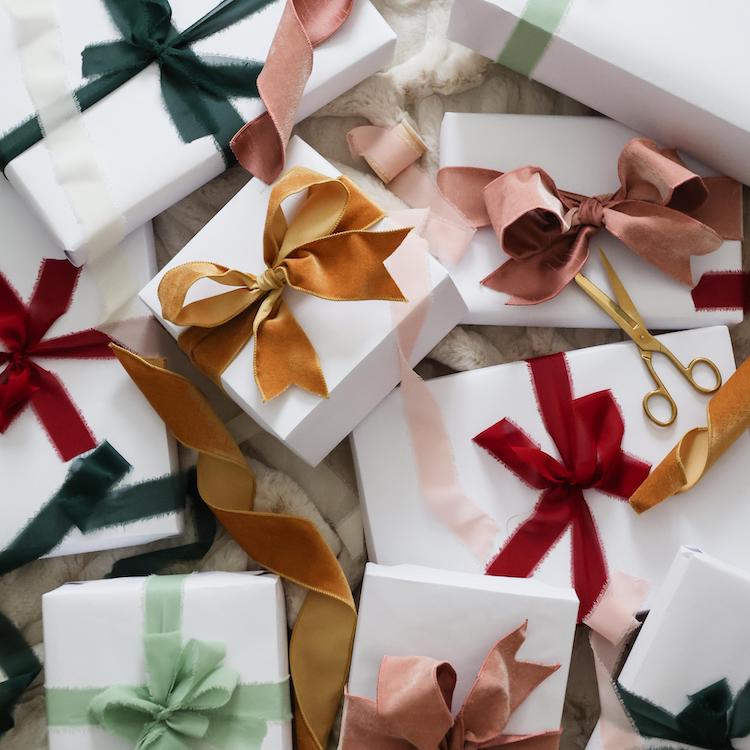 the perfect gifts for everyone—and we mean everyone—on your list
According to American Express Spending & Savings Tracker, the average guest spends $673 on each wedding they attend—and that's not including any of the festivities leading up to the actual event, like an engagement party, wedding shower, or bachelorette party. So, what does the average cost of a wedding guest look like?
Travel (including airfare): $225
Hotel: $170
Attire: $95
Wedding gift: $100
Shower gift: $25-$75
And there's also bound to be that one summer where it feels like everyone you know is getting married and every weekend is filled with another wedding event. Add in a few long distance flights, or acting as a bridesmaid and before you know it, you've spent hundreds of dollars over the course of a year celebrating all of the wedded bliss. It's a fun, but expensive, time to be a good friend.
With all the added pressure on your budget, how's a girl to manage it all? Here's what we suggest:
Plan ahead for all foreseeable costs.
There is, unfortunately, no easy solution here. If you know you have four friends getting married in the next year and you want to attend all of their weddings, planning for the expense of each trip is the first step. It may be best to set aside money in a separate account to attend the wedding and other events (hello, bachelorette party!), as a way to accurately budget for the expenditures.
And while it may be frustrating to have your entire vacation budget for the year taken up by weddings and bachelorette parties, try treating these as your vacation. Instead of flying in for a quick weekend, add a few extra days to relax and enjoy the location with good friends. One of the best weddings I ever attended was in Cape Cod, and part of what made it so special was staying a few extra days in a house rented with some of my closest friends. It was a great wedding that also ended up being a great vacation.
Get thrifty where you can.
I'm a procrastinator by nature. Give me something to plan or book and I'll take as long as necessary to get it done. But when attending a wedding, that's not a smart move.
If the wedding involves travel, book a flight early to make sure you're getting the lowest fare price (and that you're not stuck taking the 5:45 a.m. flight out the morning after the wedding—seriously, never a good idea). If you need to stay overnight, make sure to book a room early in the hotel block to take advantage of the discount offered. Or, check with friends attending about lodging—maybe splitting a house on Airbnb is the way to go. You'll save money and have a fun weekend in a rental house with friends!
Also, remember to purchase a gift early from the registry. Most people buy gifts right before (or after) the wedding. But if you wait too long to buy a gift, the pickings are slim, leaving you with only expensive choices. Tip: Be sure to look for any sales or free shipping offers that store provides.
Or, if spending during wedding season has gotten away from you and your budget has been stretched a little too thin, you can send a gift up to a year after the event. Tip: You can get creative with a gift card to a local restaurant or event for the bride and groom. In a pinch, that little extra time might help spread out the financial strain.
If all else fails, politely decline.
There are some instances where regardless of how much you scrimp and save, and how much you love the bride and groom, it's not actually possible to attend without causing some serious financial damage. When this is the case, it may be time to politely decline. And, trust me, your friend will understand.
So you may suggest celebrating another way—by taking the bride-to-be out for a celebratory dinner before the wedding or to brunch and for a mani/pedi before her bachelorette party. The gesture doesn't need to be large, but it may help you feel like you're celebrating with her in your own special way. And the important thing is to let her know you are really happy for her—even though you won't be able to celebrate the big day.
So tell us, how do you fit weddings into your budget?