I don't know how it happened, but we're in the final quarter of 2023 and the holidays are fast approaching. I love the holiday season with all the festive and cozy things it brings, and I anxiously wait all year for it to come around and love to live it up to the fullest. But I have to admit, after a summer of channeling my inner Barbie and saying yes to every fun "going out" opportunity, my wallet is feeling a little less enthusiastic about gearing up for the holidays. I haven't been as diligent about my sinking fund for gifts as I have in past years, so I'm going to be looking for ways to make a bit of extra money before the holidays come around so I don't have to impact any of my other financial goals. If you're in the same boat, don't worry, we still have plenty of time to bring in some extra cash to make the holidays magical!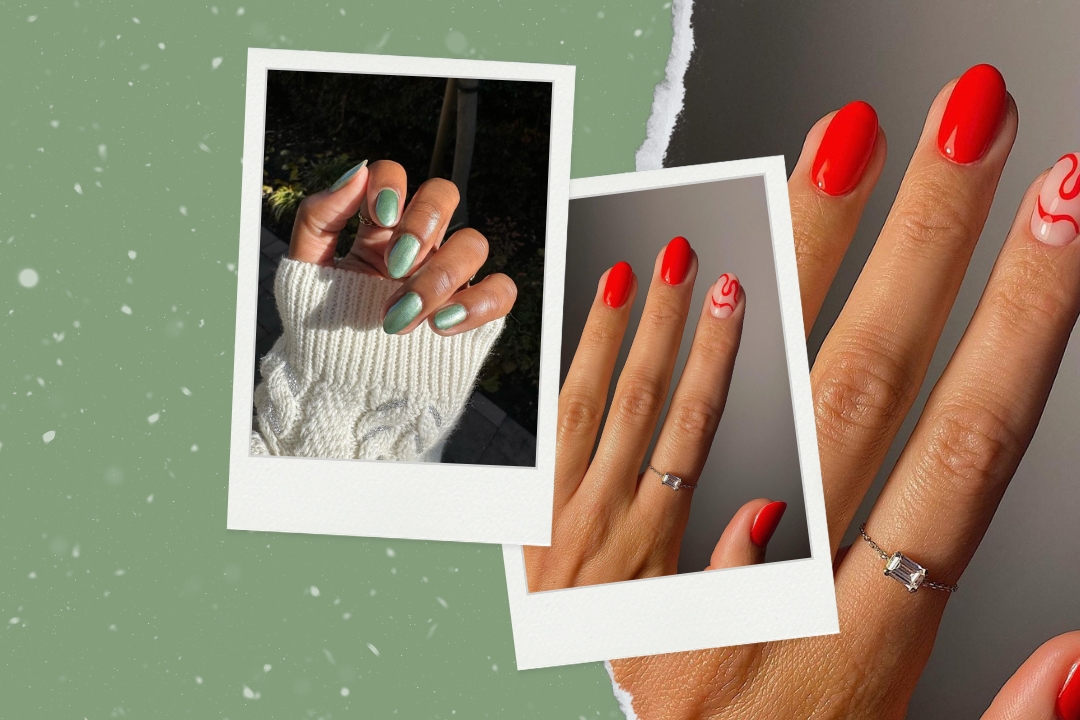 every one of them is a certified sleigh
1. Start a (temporary) side hustle
A temporary side hustle is a great way to make a little extra cash in a small window of time. However, this isn't the time to start something from scratch like a blog or entire business because those take time to get going, but things like delivering food, pet sitting or dog walking, offering rides through Uber or Lyft, or tutoring little kids can be started quickly and easily. When I've needed extra money for something in the past, I've opted for editing papers for college students (just Google "edit academic papers – your city"), babysitting the children of a family friend, and writing freelance articles (hi, it's me). These are all fairly painless, can fit around your existing schedule, and allow you to determine how much you want to work. Once you've got all the cash you need, you can stop doing it.
2. Sell items you don't use
One of the best ways to make extra money quickly is to sell things that you're not using anymore, whether that's old furniture, clothing, or even dusty kitchen appliances. Spend an afternoon looking through your cupboards and storage bins to see what might be worth selling, then take some pictures and post your items on Facebook Marketplace, Poshmark, or Depop. You'd be amazed at how quickly things get scooped up, especially if you live in a town with college students or an area where new people are always moving in. When I did this last year, I made about $700 in a few days from my old clothes, shoes, and a few pieces of old furniture, and it was the easiest money I'd ever made.
Another great option is to do a giant closet purge and take your old clothes to a store like Buffalo Exchange or Crossroads. They may not take everything, but this can net you a couple of hundred dollars in one trip if it's been a while since you've last cleaned out your closet.
3. Make and sell items at a craft sale
If you're even slightly crafty, this one is for you! One of my friends has amazing handwriting and created a calligraphy kit with the right pens, paper, and a few guided worksheets, then started renting out little booths at craft shows around our city. I kid you not, she made $5,000 in a few months from something that took her less than an afternoon to put together—not a bad return on investment, if you ask me. If you're a good calligrapher, can make adorable knitted sweaters, or have some other cozy hobby, consider trying to sell things on Etsy or at a local craft fair. The one thing to consider, however, is how long it will take you to make these items and what you'd be selling them for to ensure it's worth your time. If it takes an hour to make a cute little crocheted giraffe but you can only sell it for $10, that's likely not a great income source.
4. Rent out things you don't use
If you're not ready to sell things you're not using, consider renting them instead! This is an especially good idea if you have an extra room in your house that you could Airbnb, a storage shed people could rent to house their items, or a parking space you aren't using. You can even rent out your bike or car when it's not in use on apps like Turo (just check with your car insurance provider to make sure other drivers are covered in the event of an accident). It will take a little bit of legwork to get things set up on the various rental sites, but it's worth it if you can make some money off of something that's currently just sitting there.
5. Consider retail or service work
If you're a corporate girlie, you know Q4 is the busiest time of the year. It's the same for the retail and food service industries, too. Now is a great time to consider picking up a part-time retail or food service job as a way to earn a little extra money on the weekends. Stores and restaurants are looking to add seasonal employees to their staff as they prepare for the holiday rush. What's great about seasonal roles is that there are no expectations of longevity. Both sides no this is a temporary setup, so you can earn the extra money you need without feeling the pressure to stay on after the season. Bonus: if you end up at a store you already shop at, you'll likely get a sweet discount during the busiest shopping season of the year.
Bonus: Use points to pay for holiday expenses
I know this isn't actually a tip for making more money, but I couldn't end this article without encouraging people to go through their loyalty programs and use up those points! It's essentially free money if you think about it. When I was a new graduate with very little disposable income for the holidays, I'd use my grocery card points to get food to bring to gatherings, leftover gift cards combined with points to get free gifts for friends from Sephora and ULTA, and buy everything else using the cashback I'd accumulated from my credit cards throughout the year. If you're resourceful, there's always a way to make the holidays work without going into debt or opting out of all the fun, so take some time now to pull a plan together to find some extra cash!