Let's be honest today, OK? Sometimes I hate blogs and Pinterest and magazines. Frankly, it's annoying to see fashion bloggers post new outfits. I get angry because I don't look like them. I can't wear peplum tops with mini skirts, three shirts layered under a dress, or a vest and backless tanks with boyfriend jeans. Well I could, but I'd feel very uncomfortable. Or I'd be risking a Janet Jackson/Britney Spears/Sofia Vergara moment. #notgood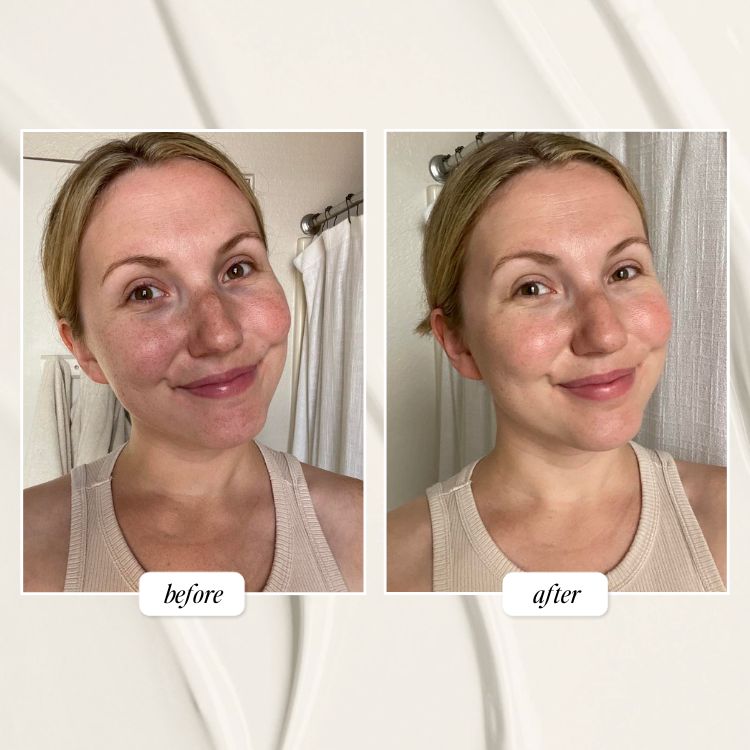 But I love fashion and I do consider myself stylish! I follow a slew of fashion blogs, I consume Vogue and Harpers Bazaar every month, and I get really excited for fashion week. It dawned on me a while back that even though I admire the latest fashions, I wasn't shopping for them. I knew the styles featured in magazines and on blogs wouldn't "look right" on me.
You see, I'm a size 8. And 10. And sometimes 12.
Yes, anywhere between an 8 and a 12 (on average), plus I'm right on the border of "petite" sizing because I'm 5'3". Sometimes I just dread shopping, having to go straight to the back of the rack and hope they have my sizes. And even if they do, having it not look the same on me as it did on the model or the blogger is frustrating. Finding items that truly flatter my shape is difficult.
For me, shopping is often confusing, discouraging, and frustrating.
Retail sizes vary wildly from one store to the next, and even within stores, from one designer or manufacturer to the other. So I'm left with a swirl of numbers and sizes and piles of items the poor shop girl has to return to the rack.
I could complain forever about my closet's trials and tribulations. You might agree with some of it, or you might think I'm crazy for complaining. But when it comes to bodies, not one is actually the ideal, so let's all agree to (whether sarcastically or not) call ourselves 'A Perfect 10.' Sure, many of us would change something about our bodies at the snap of a finger if possible and most of us devote a significant amount of time to exercise and diet in some form or another. (And let's be real, ignoring both counts in my book.) But, wouldn't it be lovely if, instead of complaining about our widths, lengths, bulges, and/or creases, we focus instead on shopping for the shape we have and finding items that flatter and enhance?
Pssht, how the heck am I supposed to do that?
I know, I know. Good news is you don't have to go it alone! I'll be here each month with articles as a part of the 'The Fitting Room Diaries' series devoted to fashion and style solutions. I'll address sizing issues faced by many of us and do my best to offer tips and tricks to help you feel more fabulous. I'll do my best but because, at the risk of sounding totally cheesy, each of us really is beautifully unique; there's just some legwork involved when it comes to finding the right items to enhance our figures.
Over the last several years I've developed a shopping method that allows me to dress my athletic-turned-curvy-turned-just-roundish figure in its most complimentary way. I'm very excited to share my approach to shopping for work clothes, play clothes, special event clothes, and workout clothes with you. Without further adieu…
5 TIPS FOR SHOPPING LIKE A PERFECT 10:
Always try things on in the store or shop online where they accept free returns.

Take several sizes with you to the dressing room or order multiple sizes and try on the largest one first. (It feels a lot better to go down a size than up!)

Like all good Girl Scouts, be ready for anything. Pack safety pins, double stick tape and/or chip clips. If you plan to alter the item for length or width, bring pins with you so you can see what it looks like with the modifications. Wear the right undergarments (or pack them with you). A strapless dress fits differently when you have a strapless bra on. Trust me, it does.

Don't ask for a friend's opinion. This might seem strange, but trust your gut, if you don't love it or comfortable in it, you won't wear it.

Finally, smile in the dressing room! Do a few jumping jacks, twirl around, and pretend that you're doing a photo shoot for Kohl's or JCPenny (their models always seem so happy, right?). With those endorphins flowing you'll feel better and you'll have a better experience, even if nothing works out. (Then #treatyoself to a beverage of choice to celebrate your haul or lack-there-of.)
Developing my method has taken a while. I'm still learning. As styles change and fashion trends evolve and my body shape-shifts, I have to reteach myself how to shop. And, I am a girl; I still keep my skinny jeans (from high school) at the back of my closet even though I know they're cut to fit a tween. I'm critical and honest but not mean to myself when I go shopping and I accept the fact that one day one size will work and the next day it won't.
We sometimes get a bad rap for the amount of time we dedicate to retail, but shopping takes time and it is supposed to be fun! When you've got the right attitude and the right information it is. Each month 'The Fitting Room Diaries' will help you navigate the ever-changing fashion/retail world.
So tell me, what style issues do you have? This column will revolve around your questions so think of me as your retail therapist, and yes, blaming your mother is allowed in my office! For example, do shorts scare you? Do you love the "menswear" trend but can't find a way to suit yourself (pun intended)? Do you wear sports bra tanks as "gym spanx" under a college t-shirt? Let's work this out together!