The finicky communal coffee maker. Rush hour traffic. That extra noisy co-worker. Things you thought you'd never miss from the office may be looking pretty good right now if you've been working at home for months due to the pandemic (especially if you've also been sleeping, eating, homeschooling, or managing your anxiety all in the same space). But as things tentatively open back up, the workplaces and work cultures we left may not look or feel the same whenever it is we do return. Like many aspects of our lives, COVID-19 has changed 9-to-5 life forever, both in the short- and long-term.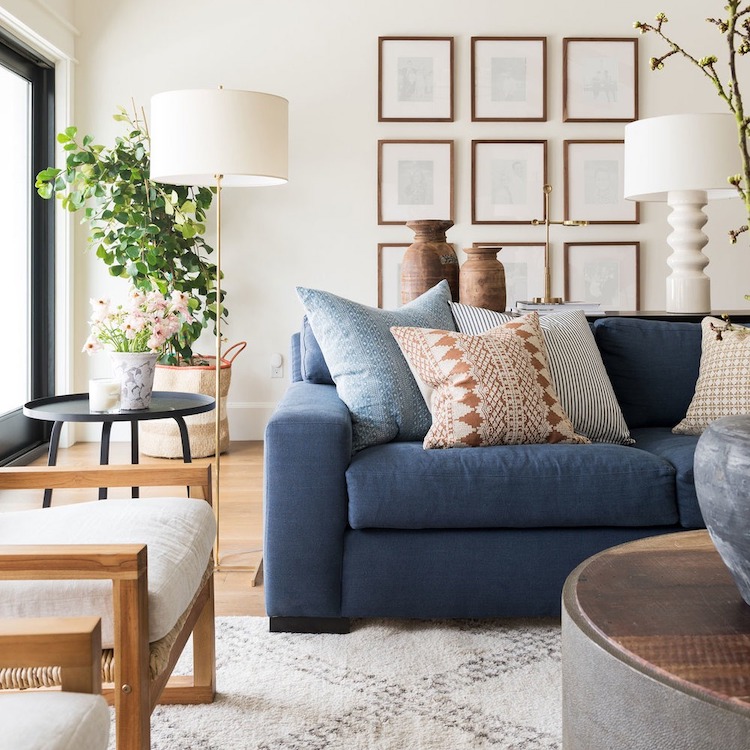 don't make the same mistakes I did
"The future of work is here," as Amira El-Gawly, founder and CEO of Manifesta, a workplace culture design agency based in Washington, D.C., put it. While companies had already been moving toward things like permitting remote work and relaxing their office dress codes, "we have been forced into this future sooner than expected," she said. So what will the future of the office workplace look like?
Our ideas about work and job status might shift
Which jobs—and who—keep our society running? "The pandemic has taught us that, for some jobs," such as grocery store employees, healthcare workers, sanitation workers, pharmacists, farm and meatpacking laborers, "workers have been taken for granted," said Dr. Dale Dwyer, professor of management at The University of Toledo College of Business and Innovation. If Americans hadn't given much thought to essential workers before, we do now. In a recent survey, Americans reported that, during the pandemic, their admiration for essential workers has grown more than for their friends and families, with healthcare workers, grocery store workers, and delivery drivers topping the list of admired roles.
Questions about subpar labor rights and health benefits, plus the racial and ethnic disparities among essential workers, have also been brought to the forefront. This time has "opened many people's eyes to the importance of seemingly 'trivial' jobs in our society," Dwyer said, whose research focuses on employee stress. "I hope that after the crisis passes we don't forget that."
The office will look different and serve a different purpose—if it exists at all
If you've been able to do all or some of your job from your kitchen table or home office (or, let's be honest, your couch), you're not alone. 62 percent of Americans who are employed report having worked at home during the pandemic, according to a Gallup survey. And many—three in five—would prefer to do so as much as possible even when restrictions are lifted, the same survey found. Millennials and Gen Z especially want the option to go remote. (People on team WFH may have some evidence to back them up, too—employees who work from home can be even more productive than on-site counterparts, research shows.)
Once seen as a nice-to-have or perk at some companies, remote work, for jobs that allow it, "will be seen as a necessary, expected element to workplace rules," El-Gawly said. Some tech companies, like Twitter, have already announced employees can work from home forever if they choose to, though she said a more flexible blend of remote and in-office will probably be more common. Still, offices may downsize, El-Gawly predicted, especially since rents are so pricey, making up "many businesses' greatest expense after salaries."
What about no office at all? El-Gawly thinks companies getting rid of their digs altogether will be rare, which is good news for the 41 percent of the Gallup survey respondents who would prefer to return to their workplace after the crisis. Instead, she suggested, offices of the future may be where we go to socialize and bond, but not where the bulk of work gets done.
"Working from home will be the norm while going into the office will be the outlier," added business journalist Polina Marinova. Offices will look different, too, said Des Moines, Iowa-based interior designer, and workplace strategist Collin Barnes. Companies are focusing right now on short-term, low-investment solutions for getting back to HQ. Think plexiglass panels around desks, signage on the floor as reminders to socially distance and temperature screenings (the CDC has detailed workplace safety and resuming business resources and recommendations).
But longer-term, Barnes said, there's "a lot we can do to improve health in spaces," from creating space for a "mudroom" for signing in and washing hands before entering a building, to installing improved airflow systems to remove airborne contaminants, to not having assigned desks to make daily cleanings easier. Offices will factor in choosing materials that are easier to wipe down and disinfect, too. "As designers, it will be a big challenge for us to think how we can take something that has an aesthetic of cleanliness but doesn't feel sterile," Barnes added.
There's also a lot of existing technology that some companies could choose to spring for that reduces everyone touching the same surfaces, Barnes said. There are already apps that can call an elevator or book you a time slot at the office, or that use voice activation to open doors. While these innovations could potentially keep office-goers safer, they could also eliminate water cooler chat. With "the concept of everything being scheduled," she said, a potential "side effect is [that it creates] an invite-only culture, with no organic run-ins," that can make an office feel more like a community and lead to sporadic collaboration. If you're staying put at home, Barnes has plenty of tips for making your workspace work for you. (She's also currently sporting her office's trendy common space as her Zoom background.)
Workplace culture get an overhaul, and that includes workwear
It's not just where we're working from, El-Gawly said. Company cultures will change, too. Once "seen as a nice-to-invest-in strategy," now it "is more critical than ever" for all types of organizations. "Both COVID-19 and the recent Black Lives Matter movement have created a deep need in people to be seen, heard, and understood by their colleagues and leaders." Survey data does, in fact, show that driving positive change is what many millennials and Gen Z workers will want and expect from their employers after the pandemic. Mental health support at work is important to these younger employees as well. It's also good business, El-Gawly noted. "The workplaces that create space for their people to express themselves, that invest in doing the work to become more human-centered and equitable—these are the workplaces that will win the hearts and loyalty of their teams."
And what about the dress code? After months spent in pajamas and athleisure, will we be willing or expected to return to non-elasticized waists, let alone full-on business attire? Trend consultant Marie-Michèle Larivée was quick to point out that leisure wear at work isn't a new idea. Think "denim Fridays," or the stereotypical tech startup hoodie. "Coronavirus only amplified the shifts that were happening before," Larivée noted. So while dress codes will inch toward even more relaxed, expect to still dress up a bit for the office. That doesn't mean some industries won't require a certain look or set of duds. "The companies that already were more lax on dress code may become even more lax," El-Gawly said, but for companies with more specific dress codes, such as retail, hospitality, or industrial environments, not so much.
More people will develop a side hustle and seek out additional opportunities
Even if you're not one of the nearly 46 million Americans who have filed for unemployment so far, the U.S. is officially in a recession. That's scary, no matter your employment status. But a recession doesn't mean companies can't grow, or that new businesses can't be productive. "I think that a lot of creativity and innovation can come from constraint," Marinova, who quit her job covering entrepreneurship at Fortune magazine at the start of the pandemic to launch her own media company, said. "If you look at some of the most successful companies—Airbnb, Uber, Twilio—they were built in and around 2008."
Whether you're the creator of the next big business success, or just trying to stay nimble in the work world, "the biggest lesson I've learned is that you always need to have some sort of venture, project or side hustle, where you're able to completely own it and tie your own name to it," Marinova said. That way, if you lose your job, you not only have income, but also a self-worth and identity that's not tied to your title, she explained. While 45 percent of Americans reported some sort of side hustle or extra gig before the pandemic, Marinova expects more of this. "This was a shock to the system for a lot of people. I think a lot of people are going to turn to try to figure out, 'What can I do with an internet connection?' For me, I can create an entire media company from my couch." For those who have been furloughed or laid off, she suggests focusing on learning something new. "Find what's interesting and go from there." Management professor Dwyer agreed. "There will be some people who have realized during this quarantined time that they are more resilient and have more talents than they thought they did. Or they've learned new skills while they've had the time away from work," he said. It's also been a time of reflection for some employees, who, if they want to and can, might "take a leap of faith and try new things."
When we head back into the office—and in the years to come—the environments we left behind before the pandemic will be drastically different, from where we sit to how we interact with our colleagues to what we expect from our employers and careers. Some of us may never even trek to a workspace day in and day out again, continuing to plug away from the kitchen table or take meetings from the couch, whether that's for someone else or for a new, solo venture. One thing is for certain: business won't go on as usual.