As much as we all would like to prepare healthy meals and snacks at home every week, it's not realistically possible to knock it out of the park every single time. Whether you're someone that travels all week for work, you're constantly running around town for work or school, or you're a mom that needs healthy options for herself on the move, we can all benefit from knowing what healthy food options are readily available out there. And what chain is more ubiquitous than Starbucks?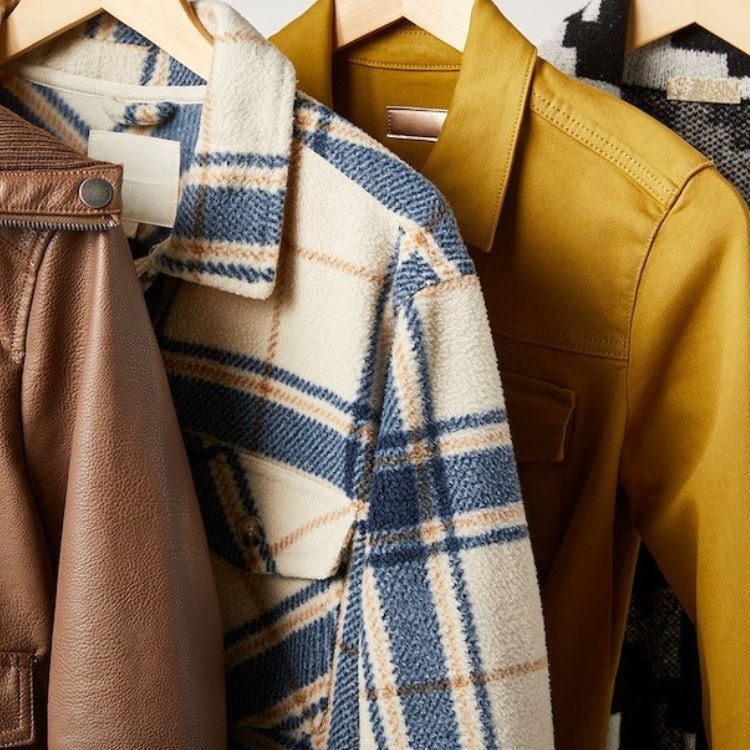 ...and it's wallet-friendly
The global chain has made big moves in recent years to move toward highlighting more health-friendly menu items and away from pushing their frappuccinos (with upwards of 85g of sugar), which is great progress.
But some menu items can be misnomers, advertising labels like "skinny" or "lightly sweetened" when there are actually smarter options to choose from. The word "healthy" itself can also mean a variety of things: high protein, macronutrient balance, fewer ingredients, low sugar, nutrient-dense, plant-based. One is not necessarily better than the other, it just depends on what your priorities are! In order to help you guys know your general go-to healthy favorites, I've rounded up my 10 favorite healthy menu choices, along with things you should keep in mind when ordering your morning caffeine fix.
What to Know About the Beverages
As a nutrition coach, I can't endorse many of the Starbucks creative beverages because they're just not the wisest choice. But we all need our morning caffeine fix, and there's nothing like a refreshing iced drink on a summer day, so this is beverage ordering 101 at Starbucks.
Coffees
It's pretty commonly understood that Starbucks Frappuccinos are not the wisest choice if you're trying to keep your health in mind, but the menu can get confusing with things that sound healthy but may in fact not be.
We like our coffees BASIC: 
Stick to the basics. Any kind of coffee or espresso based drinks like flat whites, cappuccinos, or lattes are great. Make it iced to lighten things up even more. Just skip the crazy flavorings and sweeteners, and maybe skip the unicorns too.
We like our coffees FAT: 
Skip over the "skinny" and " non-fat." Skim milk is devoid of all the good nutrients that full-fat milk (or almond + coconut) can provide. A little fat with your caffeine will help keep your stomach more satiated, and fats are necessary for brain health – isn't that mental clarity half of why we drink our caffeine anyhow?
Teas + Smoothies
This field gets tricky, because all teas and smoothies are healthy, right? Starbucks has a tendency to sweeten all these up – for instance, a grande Chai Latte has 42g of sugar, the Sparkling Berry Sangria Herbal Tea has 33g of sugar, and the Strawberry Smoothie has 41g of sugar. My tips for ordering, so you can sip on refreshing iced teas all summer long:
Ask for things unsweetened or, pro tip: ask for it blended
Many of their iced teas are sweetened with a pump of syrup, so just ask for it without.
Missing the slushy-like consistency of a smoothie or frappuccino? Ask the barista to just blend your tea with ice, and voila!
Typically I get wary of the label "gluten-free" when it comes to breads and baked goods (you'd be shocked how often sugar is one of the first ingredients) but this gluten-free ciabatta includes healthier ingredients like psyllium husk, buckwheat, millet, flaxseed, and egg white powder. Topped with protein-rich scrambled eggs, leaner Canadian bacon, and cheese, you get 18g of protein, 18g of carb, 13g of fat, and only 2g of sugar. It's a pretty satiating and well-rounded choice for breakfast – just make sure to get more vegetables in later!
These fluffy egg bites filled with spinach, roasted red pepper, and Monterey Jack are a great choice to grab and go during those busy mornings. Veggies, protein, and low sugar are all a wise choice to kickstart your day! You get 13 grams of protein within 170 calories, keeping it a light and easy option. It's also great for those watching their carbs and sugar intake.
While this one is a bit higher calorie, clocking in at 470 calories, it's actually a wonderful snack box. The 12g of sugar come from the apple slices, and you get some veggies from the snap peas, healthy fats from the rosemary almonds and cheese, and protein from the salami. If I were taking a road trip, this would be my perfect snack box of choice.
This box packs in 24 grams of protein and can satisfy even those who wrinkle their noses as the phrase "health food." Before you raise your eyebrow at the 15g of sugar, just know – that sugar is coming from the apple slices and sweet baby carrots in the box, which provide great nutrients. The ratio of 24g of protein to 42g of carbs, along with the variety of nutrients in this box, makes this a great post-workout choice to jumpstart your recovery process.
For when you want to feel a little fancy at Starbucks but still choose wisely, this sandwich offers antiobiotic-free chicken with figs, arugula, mustard, and a touch of ricotta. Those ingredients tally up to 19g of protein, 43g of carbs, and 8g of fat for a satiating lunch sandwich to take on to a flight so you're not tempted to reach for those Biscoff cookies.
While someone might think this is a bit too high in carbs, ratio-wise, for breakfast, oatmeal is an incredibly nourishing option. Oatmeal is rich in fiber (good for digestion), and important minerals like manganese, magnesium, zinc to keep your immune system working well – perfect for frequent flyers. Choose the option of adding heart-healthy nuts and nutrient-dense blueberries, then opt for the dried fruits over the brown sugar if you want a touch of sweetness.
Spinach and eggs are some of the most nutrient-dense ingredients you can have for breakfast. This whole-wheat wrap combines them with tomatoes and feta for a delicious, light breakfast that still packs in 19g of muscle-building protein.
Need I say more? We all love a good avocado, and now Starbucks has these little organic avocado spreads in a to-go cup. Avocados are incredibly rich in monosaturated fats (the good kind!) and almost 20 different vitamins and minerals. Use this spread to add nutrients to any sandwich, make avocado toast, or even as a dip.
This very straightforward salad just contains cage-free hard boiled eggs, brown rice with lemon oil and chives, roasted tomatoes, and spinach. Eggs are one of the best complete foods with high-quality protein and a range of amino acids, along with healthy fats from the yolk. A great way to get your veggies, protein, and carbs – all in one side salad.
What are your favorite things to order at Starbucks? How do you cut sugar on the go?
This post was originally published on June 6, 2017.