How many times have you embarked on an ambitious plan of behavioral change, only to run out of steam – or completely self-sabotage – within a few weeks? Why do you not manage to abide by your plans for positive transformation, even though you know it is in your best interest? If you're anything like me, chances are you're familiar with these questions. Repeatedly over the course of my adult life, I have endeavored to "fix" my unwanted habits, launching enthusiastic plans of corrective action only to be inevitably mired by frustration, ambivalence, or complacency. Year after year, I have remained stuck in this cycle of elusive personal change, keenly aware of its predictability yet (presumably) unable to stop it.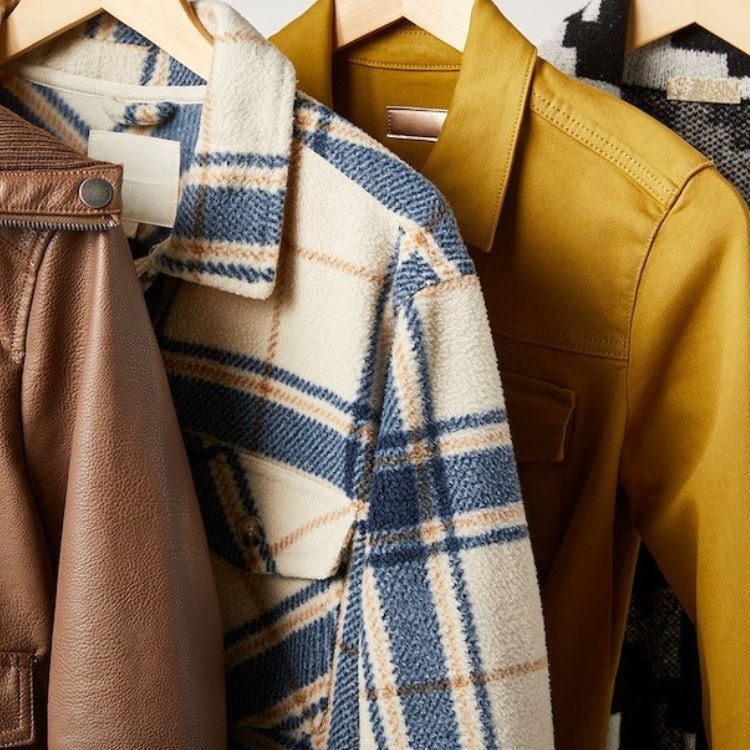 ...and it's wallet-friendly
And that, argues Shahroo Izadi, creator of the revolutionary Kindness Method, is where I have been so sorely mistaken.
In her new book, The Kindness Method, behavioral specialist Izadi offers me and my fellow "bad habiters" a new framework for changing our habits for good. Jettisoning "deficit-based" paradigms of treatment that aim to correct what is "wrong" with us, Izadi affirms that we have the power to change our own lives – the only catch is that we must ground this change in a compassionate and honest understanding of self, and not from a place of self-loathing or self-judgment.
Repeatedly over the course of my adult life, I have endeavored to "fix" my unwanted habits, launching enthusiastic plans of corrective action only to be inevitably mired by frustration, ambivalence, or complacency.
Now, I know what you must be thinking: "The Kindness Method is just the latest addition to our world's depressingly long litany of self-help books and will do absolutely nothing for me." I know it because I thought it too. Perhaps like many of you, I have invested in countless "expert" approaches to rebalance my diet, meditate more regularly, and de-problematize my relationship with alcohol – often to little or no avail. "Kindness," moreover, doesn't exactly seem like the most potent strategy to secure long-lasting change, no matter what my yoga teacher tells me.
There is something about Izadi's The Kindness Method, however, that sets it apart from the rest. For one, it is highly actionable, featuring a series of introspective exercises, or "maps," through which we can foster a healthier dialogue with ourselves about why we should (and how we can) change. Forcing us to reckon with every fear, vulnerability, or excuse that has interfered with change in the past, these maps pack an emotional punch, leaving readers feeling excited and empowered. Yet, in my opinion, the real power of Izadi's Kindness Method lies in how it transcends these feelings. By providing an accountable, autonomous, customizable, and compassionate framework for transformation, it grounds and protects our efforts, anchoring them in something far deeper, far longer-lasting, and ultimately far kinder than the transient feelings we so often experience at the outset of change.
In what follows, I have shared my own Kindness Method journey, broken down into five steps. Though Izadi's approach is inherently customizable and will differ from person to person, I hope my own journey will show fellow Everygirl readers that – with just a little touch of kindness – we can all make huge strides in becoming the best versions of ourselves.
Step 1: Forgive yourself for developing bad habits.
Perhaps the most powerful facet of Izadi's The Kindness Method is the space it gives us to forgive ourselves for developing unhealthy habits. Whether it be procrastination, overspending, or negative self-talk, Izadi reminds us that our problematic behaviors were, in fact, solutions that served us at one point in time. For most of my college years, for example, drinking was my way to numb anxiety and camouflage vulnerability; soon it became a sort of protective costume for me, transforming the shy, awkward Cornelia into the "cool" person I wished she was in situations where she'd otherwise feel uncomfortable. After years of repurposing alcohol as a social oxygen mask, I eventually grew numb to its omnipresence, reframing every occasion from the celebratory (birthdays and weddings) and the recreational (going to the movies) to the unavoidably ordinary (grocery shopping) as a mandate for drinking.
Whenever I have tried to minimize or rebalance my drinking in the past, I have not been attuned to these forces, instead opting for a "white-knuckled" fix that perpetuates feelings of weakness and unworthiness while leading me down a dark hole of self-loathing and self-judgment. In the book, Izadi asks us to identify the things we've said to and about ourselves when we've fallen down such holes. Featuring a long list of painful invectives ("You're lazy," "You're a loser," "You've peaked") as well as many pacifying exonerations ("People will never understand," "I was being too ambitious," "I've got to live a little"), my own "conversations about me" map has forced me to take a good, hard look at my past. In doing so, it has shed valuable light on the roots of my unwelcomed habits, unearthing some of the reasons why I have felt so undeserving of change in the first place.
Step 2: Create a plan for change.
"Very often, when we have 'had enough' of our unwanted habits," Izadi writes, "we go straight into the 'action' phase, without spending much time planning for the road ahead." In the past, my action phases have tended to be quite unrealistic, catered to a Cornelia that is, well, not truly Cornelia:
"I'm going to wake up at 5am and meditate for an hour!"
"I'm never going to touch a carb again!"
"I'm going to work out twice a day, every day!"
In her book, Izadi tells us that picking such impersonal plans can leave us far more liable to run out of steam, glamorize our prior lives, and forget our reasons for wanting to change in the first place. Each of us, to be sure, has our own particular incentives, biophysical compositions, and emotional sensitivities that will singularize our Kindness Method journeys, making them different from what may work for someone else. I know, for instance, that I need to meditate and journal every day; but doing so at 5am, for me, is both personally unkind and laughably unrealistic.
In The Kindness Method, Izadi provides a framework for tapping into our own internal wisdom for developing self-aware plans for change with her "when I'm in the zone" and "what hasn't worked" maps. Through these maps, I was able to pinpoint the conditions under which I can thrive (having a routine, exercising regularly, and getting enough sleep) and, conversely, what derails my plans for improvement (socially stressful situations and packing too much on my schedule). Rooted in compassion and non-judgement, these maps have helped me to identify what feels "right" and construct a plan for change.
Even more importantly, the maps have helped me see that my "failures" stem not from any personal deficit, but rather from choosing an unsuitable approach. "If a plan isn't working for you," Izadi writes, "there's something wrong with the plan – not you." When I first started out my Kindness Method journey, for example, I thought that meditating and journaling whenever I had the time would be enough to remain grounded and on track. Yet my weekly check-ins suggested otherwise, showing weeks-long stretches without a single journal entry or meditation session. Turns out, I need the structure of a daily ritual in order for it to stick.
If a plan isn't working for you, there's something wrong with the plan – not you.
Step 3: Focus on what you can gain and not what you can lose.
In another part of the book, Izadi asks us to identify the negative impacts our unwanted habits have had on our lives. My "what's the harm" map for my drinking is inundated with very powerful, seemingly foolproof reasons to change: anxiety, depression, lethargy, acne, weight gain, poor cardiovascular health, decreased cognition — you name it, it's on there. Nevertheless, my "why haven't I changed" map features an equally long list of reasons to stay the same: cultural ubiquity, bonding, social inclusion, popularity, invulnerability, fear of missing out, fear of being called boring, fear of one day losing control — the list continues.
In her book, Izadi shifts the focus away from what we can lose via two dichotomous maps: "life if I don't change" and "life if I do." The difference between my own two maps is quite startling. Life if I don't change, I know, will continue to involve low self-esteem and compromised health, whereas life if I do change carries the potential of so much more: deeper relationships, an enlightened sense of self, financial security, less anxiety, more self-love, and professional accomplishment.
Ultimately, by looking to all that we can gain in the future, Izadi helps us cultivate an exigency that can be otherwise hard to conjure at the outset of change. When I first filled out my "life if I don't change" map, for instance, the thought of a sober wedding, bachelorette party, or vacation really scared me; as embarrassing as it is to say, some of my best memories have entailed – either directly or peripherally – some form of alcoholic consumption. Despite my fears, practicing the Kindness Method has gradually helped me become less concerned about what can be lost and more excited for what can be gained. The heightened vulnerability that comes with minimizing drinking remains scary, yes, but not as scary as the prospect of looking at my life a year from now and seeing no change.
Step 4: Prepare for difficulty.
Even when we do start to experience success with the Kindness Method, Izadi is sure to tell us how easily we can fall into the trap of complacency and idealize the rose-colored comfort of old behaviors. Certainly, even as I've begun to make progress, I remain dangerously at risk of forgetting why it was so important to change my unhealthy relationship with alcohol, "Sure, I have sometimes used excessive drinking as a way to fit in or as an unhealthy coping mechanism, but I have never been close to losing my home or my job or my friends. I've never been thrown in jail. I'm fine."
Izadi's "what will test me" map is the first step towards breaking this cycle of "euphoric recall" by getting us comfortable with the triggers we are inevitably inclined to face. As we become more familiar with these triggers, Izadi tells us, they eventually lose their power, "allowing our decisions to be led by our core values and come from a considered place" as opposed to fear, anxiety, sadness, ambivalence, complacency, or boredom.
My own "what will test me" map features a wide variety of triggering circumstances ranging from tragic news and traumatic memories to humdrum parts of everyday life (like bad weather, stressful days at work, or large groups of people). By helping me prepare for such excuses, this map has helped me more mindfully listen to my self-sabotaging thoughts instead of trying to push them away. In time, I know they'll become less like debilitating roadblocks and more like intentional aids, without which, I now know, I'll never get stronger.
Step 5: Celebrate your worth.
Ultimately, what makes Izadi's Kindness Method so revolutionary is her reframing of self-compassion and self-understanding as the dual cornerstones of self-change. Though they might be uncomfortable at first, her "ways I'm happy to be" and "what I'm proud of" maps are integral to this reframing. Before completing my own "ways I'm happy to be" and "what I'm proud of" maps, it had been so long since I had thought of – let alone celebrated – what makes me lovable or what I am proud of. But by reflecting on what I love about myself and celebrating my accomplishments, I have felt so much better equipped to move towards a life I can enjoy with – and on – purpose. "When you feel capable and strong, you're better placed to test and strengthen your resilience," Izadi writes. "You know that you have the ability to pleasantly surprise yourself."
When you feel capable and strong, you're better placed to test and strengthen your resilience. You know that you have the ability to pleasantly surprise yourself.
Thanks to The Kindness Method, I now have in my own handwriting, in my own notebook, in my own desk (and in a copied version on my own phone!) a completely honest, deeply compassionate, and refreshingly realistic formula for change. I'm not saying it's not going to take hard work – or if it will even work at all.
But I certainly have hope.