I love simple outfits with a touch of "wow"—well, that's what I like to think. My friends would likely disagree as they believe some of the things I put together "do the most." To the eye, my looks might seem well thought-out, but since I was in my early 20s, I have lived by a few simple fashion rules: line your closet with high-quality basics, invest in alterations, and the most important rule of all, add your own flare with an accessory or two (this includes fun shoes).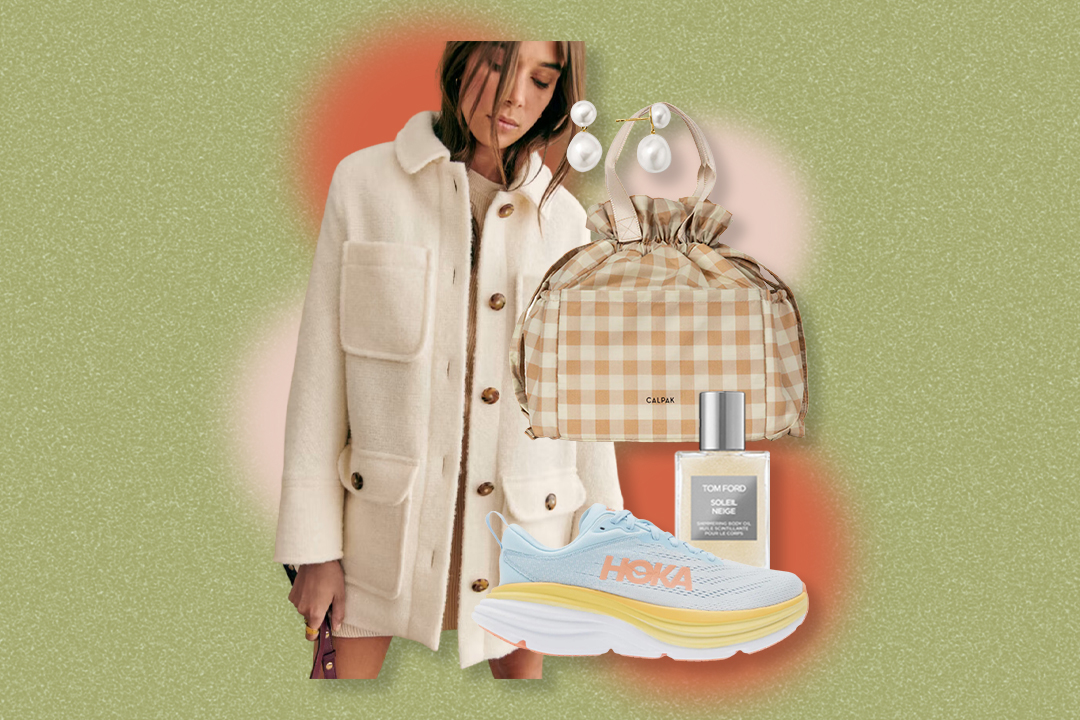 When I saw the responses to my white button-down and mom jeans on a TEG Instagram post, I was flattered. How could a simple white button-down and denim yield such a positive response? Sometimes it's the outfit that takes minimal effort that receives the most fanfare. This is how I found the pieces to nail this minimal, flattering look.
Let's start with the basics.
The denim
Finding the right pair of denim is the key. You want the denim to hug and accentuate all the right places. As I've aged (which I love btw), I have gained weight in my butt, hips, and thighs. My new figure has made finding the right pair of jeans to fit my curves a challenge. Typically, when I find a pair of jeans to fit those areas, I end up with a massive gap in the waist area. Not cute.
I still enjoy a good pair of skinny jeans, but I have found that the mom jeans to be my latest obsession. What I love about the mom jean is that they are usually made with 100 percent cotton. Not to mention, they are loose in the thigh but hug the butt and waist just right. I tried on at least 15 pairs of jeans from fast-fashion retailers to luxury brands to find my ideal fit. Express jeans so far have been the standouts. Their mom jeans fit me just right and don't lose their shape (unlike other brands where the denim becomes excessively baggy after a few hours of wear.)
If you do find a pair of denim that fits perfectly in all but one area, look into alterations. A quick adjustment can make the difference between an ill-fitting pair of jeans and denim that makes you feel your best.
The button-down
I love a good white button-down. However, the fit and fabric must be two things: oversized and unstructured. The oversized, lightweight material makes it easy to play with how you wear your shirt. Having the ability to tuck in, tie, or wear the shirt freely gives you at least three different looks. My favorite white button-downs are from Zara, Madewell, and Everlane.
The accessories
Accessorizing is what makes a look special. You don't have to be extravagant (though that is also encouraged). I wore a simple gold necklace and a pair of banana earrings I found on Amazon to add my own unique spin to a look featuring two classic pieces. I like to think of gold necklaces are a little pop perfect for any outfit. My gold necklace was handmade by Puerto Rican artisan, Michelle Llavona.
Aside from accessorizing with jewelry, shoes can be the shining star
You can't see my feet in this photo. However, since I was on a boat in Florida, I swapped my boots for platformed Teva's. I never thought I'd be a Teva girl, but the orange platforms had me at hello. During the colder months, I wear this ensemble with a pair of knee-high boots over my denim to give the look a little oomph.
Wearing classic pieces doesn't mean boring. If you love prints, wear a pair of leopard booties. Are statement accessories more your thing? Find a pair of vintage earrings you love. Do you like to mix it up? Mix and match all of your favorite statement pieces. When you have a simple canvas, you can have the freedom to explore your creativity.