You're either a vintage gal or not. Right? Wrong. Everyone can tap their vintage-loving gene (or jeans!), according to Brittany Cobb. The 35-year old is the founder of Flea Style, a Dallas-based retail company that hosts huge shopping pop-ups offering unique goods from local makers as well as an online shop slinging '60s caftans to '90s blazers. Here is Cobb's vintage shopping guide, whether you're an old pro (like her) or ready to dip your toe in the trend.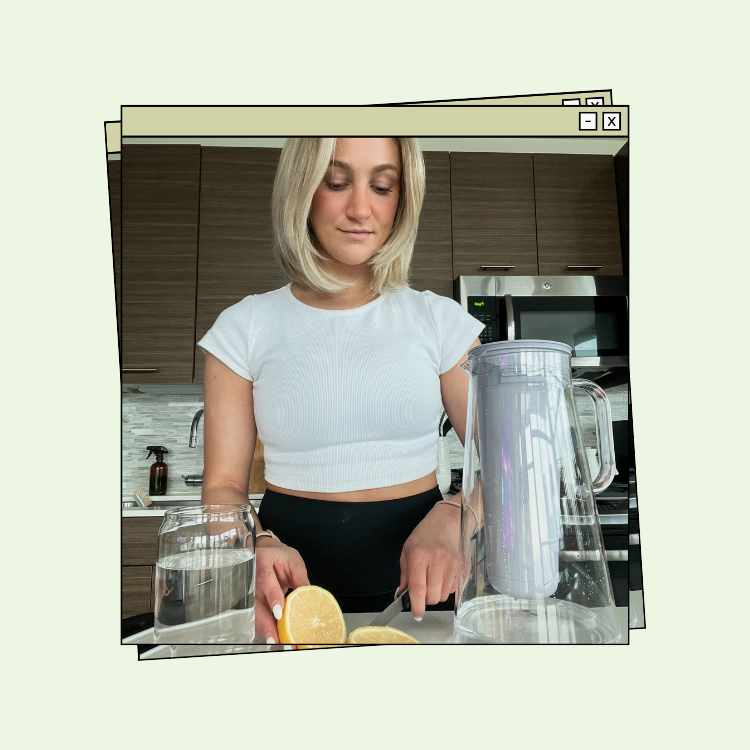 get it right in 2023 and beyond
Vintage 101
What is considered vintage? Technically speaking, vintage clothing is anything that dates from 1920 to 1998 (20 years old is the standard starting point). So, those old NSYNC tees in your parents' attic? Yep, they're vintage. Same goes for the denim cut-offs you wore in high school (if you're my age). So, I think the first step in embracing vintage is understanding that it's not necessarily an old Victorian dress or Mad Men two-piece skirt suit. It can be the dress you wore to prom!
Why Go Vintage
In a world of fast fashion and Amazon, it's easy to fall victim to the latest trends and dress like everyone else in your social media feed. Vintage allows you to have one-of-a-kind style while oftentimes saving money and even the earth (think of it as a stylish recycling service). Yes, some vintage can be expensive, but if you shop the right sources, you can score an entire look for $20 or less (more on that later).
Where to Shop
Thrift stores are an obvious first stab, as even tiny towns usually have a Goodwill or Salvation Army. Look for thrift store outlets where they price items by the pound for crazy deals! Flea markets are gold mines for good vintage! Consignment stores, antique malls, and vintage shops are obvious places to look for a more curated mix of finds. Older communities (think Palm Springs, South Florida, Scottsdale) are usually treasure troves for good vintage.
Etsy and eBay are obvious online choices but can be overwhelming and overpriced. I like TheRealReal for their curated mix that's often 20% off (you have to plug in "vintage" in the search bar). Of course my favorite e-comm source is our site – every single piece is less than $100 and personally picked by my team.
What to Look For
How do you know it's vintage? Usually the tag. Key signs are usually old-school fonts or faded text. If it says "Made in the U.S.A." it's also a good sign it's vintage. You know the saying "they don't make 'em like they used to"? Well, it's true. Metal zippers, side snaps, hook closures, and intricate stitching are all solid signs something is vintage. If a size seems way off — like a 12 looks like a 4 — it's also probably vintage. A size 10 from the 1970s is a modern day 2 or 4.
Start with Classics
If you're just dipping into vintage, I would recommend collecting classic pieces that you can mix with anything in your closet for starters. Think a sweet '50s cardigan, breezy boho '60s dress, timeless pair of Levi's, or '90s leather bag. Costume earrings or a vintage brass bangle arm party are safe ways to test mixing vintage into your look. Don't forget a vintage coat or jacket! From the old-school fabrics to beautiful buttons, this item will truly stand out from the newbies in your closet and be an instant fave. Promise.
What to Avoid
Look for rips and tears, stains that look difficult to get out, and missing buttons that you can't pick up at the craft store to replace. A missing earring back or tag is no big deal, but an odd shaped jewel missing on a striking coat collar might be worth considering. Do a solid sniff test and make sure you don't notice any major odors. Read the tag for dry clean only items if that's important to you.
Tools and Tips
It's a good idea to have a few key items at home to bring vintage items back to life. If you don't like the deep patina on those old brass costume earrings, use some Brasso or lemon juice and a rag to rub them shiny again. A little sewing kit (like the kind you get at the grocery store or hotel) is always a good idea for a tiny tear or to sew on a loose button. For small stains, there is everything from Oxyclean and Orvus to bleach and dry cleaning. Do your research before cleaning, but there's a good chance you can bring it back to life in a jiffy!
Insider Tricks
Love the latest kimono trend? Hit the lingerie section, where employees often put ethnic robes and other silk gems. Thrift stores aren't organized with precision like big box stores, so don't skip the kid's and men's sections just in case you find that shrunken denim jacket or faded rocker tee you're on the hunt for. Inquire about discount days. Oftentimes thrift stores do daily specials, so check in to see when it's best to shop for the things you like. Wear a fitted dress or tee and pants to easily try things on over your clothes (flea markets and some thrift stores don't have dressing rooms).
Do you have any favorite vintage finds? Tell us in the comments below!