What happens when an interior designer renovates their own home? Pure magic.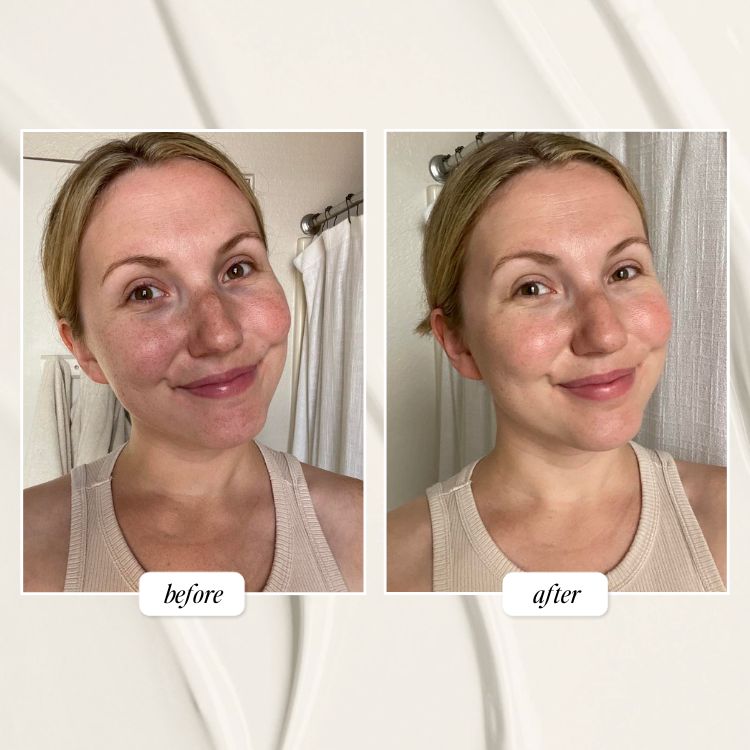 Brett Goldstein poured her heart and soul into renovating her Oakland, CA space and the result is insanely gorgeous, with the right mix of modern design and vintage charm. Brett is all about striking a balance in life and design, and like most creatives, juggled a 9 to 5 along with her passion for design before launching her blog and business.
Here, she shares tips for us non-designers, where she finds inspiration, how she works with clients, and how her dream home became a reality.
Name: Brett Goldstein, Owner + Interior Designer at Decorotation
Age: 29
Square Footage: 2,100
Rent or Own: Own
City: Oakland, CA
As an owner of your residential interior design company, Decorotation, and a premium designer at Laurel & Wolf, you've worked on some seriously gorgeous projects. Tell us about what you look for when designing a space.
There's a few things I look for right away. The first being the actual architectural features of the home and if there's any existing details that we want to preserve or highlight. I also like to pay attention to the overall layout of the home and how spaces flow into one another. If things feel closed off or the layout is just plain funky, determining a new floorplan becomes first priority. Another thing I always look for is the amount of natural light and which spaces have the most of it during what times of day. Light can have a lot of influence on the overall feel of a space and impacts color, material, and layout decisions.
Before
After
Walk us through a day in the life of Brett.
It's taken me a long time to get into a good routine since leaving my 9 to 5, and while no day is ever the same, I feel like I'm finally in a good groove. Lately, if I'm not running to job sites, sourcing products/materials, or meeting with clients, my typical day goes a little something like this:
Wake up, workout, eat breakfast, and drink coffee while reading a passage from "The Daily Stoic," or flipping through interior design magazines.
Spend the first part of the day on "business stuff" like answering emails, working on proposals, finances… all that fun stuff that comes with running your own small business. I try to get most of this stuff done before lunch so the rest of my day can be spent working on client projects and being creative!
Afternoons usually consist of putting together layouts, mood boards, sourcing products, compiling inspiration, calls with clients, and ALWAYS a second cup of coffee.
Cook dinner and listen to music with my husband Brandon — my favorite part of the day 🙂
Watch something on Netflix or HBO, take a bath, or work on my blog and social media posts.
Go over my schedule and to-do's for the next day right before I go to bed.
Wake up. Repeat!
As an interior designer yourself, was it a breeze selecting items for your own home? Or was it more difficult than creating a space for clients? 
Things are always different when you are your own client. Suddenly every decision became twice as hard and took twice as long because it was personal to me and I wanted everything in our home to have meaning while also being functional for our lifestyle. On the other hand, being my own client allowed me to experiment with materials and work with different vendors before recommending them to clients.
My first reaction was "what did we get ourselves into?"
When did you realize you wanted to be an interior designer?
From a young age I've always gravitated towards hobbies that are more artistic and creative, everything from art to dance. I've always been a project person and love working on something little by little that, in the end, results in something to be proud of. There were a lot of warning signs my entire life, from waiting for my parents to leave the house as a kid so I could rearrange the entire living room to winning a prize at a local competition in high school for a "beachside bungalow" model that I designed and built in my architecture design class.
The real turning point, however, was after graduating with a degree in Business and spending about five years in the corporate world with a role in events and marketing. I helped my then boyfriend, now husband, design a fixer-upper he had purchased at the start of his new real estate venture. I continued doing the design work for a few more of his house flips, started taking interior design classes, and started a blog to document my projects, ideas, and inspiration while still working at my corporate 9 to 5. Needless to say, I had NO life but I didn't really think twice about it at the time because I would be so excited to work on my blog and design projects when I got home from work everyday. After about a year of pursuing my interior design passion by night I couldn't imagine doing anything else so I decided to take the terrifying leap of going into it full-time and haven't looked back since.
We know that clients aren't always the easiest to work with — lots of opinions! How do you handle incorporating client's input and suggestions? Do you have a design style that you prefer when working with clients? 
Helping someone design their home is a very personal thing so I always like to spend a bit of time upfront getting to know my clients and learning how they like to live so I can better understand their lifestyle as well as challenges and goals. I can appreciate all types of design styles, but when it comes to taking on my own client projects, I definitely like to ensure we are a mutual fit. Most prospective clients have a good idea of my design style before contacting me and end up reaching out because they like what they see and want to achieve something similar.
You finished renovating your 1900 Craftsman earlier this year and it must feel amazing to finally be in your completed space! What was the biggest challenge you faced during the construction phases?
The biggest challenge we faced during construction was deciding what to do with all of the original woodwork in the the living room and dining room, which was pretty beat up and would have cost a fortune to restore fully. I felt like I was going be be committing some kind of sin removing some of the moulding and painting some of the built-ins but in the end we were able to create a more open, airy feel while still preserving the vintage charm.
When choosing the house, what was on your wishlist and what were some non-negotiables? Could you immediately see the potential in the space? 
We had been living in an old, one bedroom apartment in San Francisco for about six years prior, so I was really just stoked at the idea of having my own washer/dryer, dishwasher, and an outlet in the bathroom so I didn't have to run an extension cord through the apartment to do my hair every morning. So those were all obvious must-haves but I really wanted to find something that was in a good location (close to shops, restaurants, public transportation, etc), had good bones, and was a complete fixer-upper so we could make it our own. The house checked all those boxes and I couldn't believe the amount of potential it had. I knew we had to jump on it fast!
Before
After
You put in an offer on your home without actually seeing the space in person! How did you make the decision without totally knowing what to expect? How did you react when you finally saw the space?
My husband was in the area so he stopped by the house and took a video for me. I obviously trusted everything he had to say after seeing the home in person and we both agreed that it was too good to pass up. We put in an offer that day and it got accepted the next day as we were in the car driving out to the house so I could see it in person. I think my first reaction was "what did we get ourselves into?" but then I realized that we had renovated homes in worse conditions than this and in fact knew very well what we were getting ourselves into.
Being my own client allowed me to experiment with materials and work with different vendors before recommending them to clients.
Having worked on multiple fixer-uppers at that point, I knew what to expect because we had already seen the worst and knew the steps we had to take. The level of work that had to be done was no joke, which we knew upfront —new foundation, new roof, all new electrical and plumbing, new windows, new landscaping, plus remodeling the entire interior and reworking the layout.
Did you prioritize the changes you wanted to make to the home based on your budget for design and renovation? Which areas took priority for you?
Since we had to renovate pretty much everything, budgeting was key. There were obvious things we had to get done to make the home structurally safe and inhabitable like a new foundation, roof, windows, plumbing, and electrical. All of those things were first priority, for obvious reasons, and took up most of the budget which left us with a smaller chunk for interior finishes and materials. The biggest splurges when it comes to the interior were the front windows in the living room and office and the cement tile in the kitchen and master bathroom, otherwise everything else was done on a pretty tight budget.
Do you have a favorite room? Where do you end up spending the most time? 
Definitely the kitchen. Both my husband and I love to cook and it's part of our everyday routine to cook dinner together every night so we naturally find ourselves spending the most time in our kitchen. It's also the main spot to hangout when we have friends and family over.
Do you have philosophy for purchasing items for your home? Are you a see-it-and-buy-it type of person? Or do you carefully plan out any all your purchases?
I am definitely a planner—like to the point where I won't buy anything until I've seen how it looks all together in a mood board. When it comes to impulse buys, I would much rather have fewer things that I really, really love than lots of things that were purchased just to fill space. If I come across something really cool when I'm out wandering then I always think about where exactly it will go in my home. Too many times have I impulse purchased something that I thought I needed to have without actually knowing where it would go and it usually ends up in a giveaway bag.
How did you juggle maintaining the vintage charm of your Craftsman, while still modernizing the space?
My goal was to keep the warm, cozy feel of the original home but inject it with some modern elements to make things feel a little more breathable and airy. I chose a bright, warm white for the walls, ceilings, and built-ins to make them feel more modern and to make the refinished wood trim and floors pop. Even though we painted the built-ins and some of the wall paneling, you can still see the character, it just makes things feel a little more updated.
Do you and your husband have similar aesthetics? What was it like designing a space you would both enjoy?
We share a love for the outdoors and nature which transcends into our home with our earth tone color palette, mix of natural textures and materials, and collection of framed photos from some of our favorite outdoor adventures around the world. While we might fight with each other about fluffy throw pillows and sheepskin rugs from time to time, I would say the core of our style is pretty similar because it's based around our lifestyle.
Who do you look to for inspiration? Do you have any specific designers or creatives you follow when you need a creative boost? 
When it comes to interior design: Amber Lewis, Brian Paquette, Jessica Helgerson, Emily Henderson, Blakes London, and Frank Lloyd Wright. I also love Scandinavian and Australian design! Some other creatives that I love to stalk on the regular for inspiration are Bri Emery of DesignLoveFest, Jen Gotch of Ban.Do, Grace Bonney of DesignSponge, Heather Day, Emilie Ristevski, and Windy Chien.
My number one tip? Always pay attention to size and scale.
Do you have any tips for non-designers trying to revamp their current space?
Always pay attention to size and scale. It's one thing to have an idea on colors, patterns, and materials, it's another to make sure things are proportional. Try using one of the many free online tools that allow you to draw up a quick floorplan of your space and create a furniture layout before deciding on anything and don't underestimate the power of a measuring tape and blue tape!
Brett Goldstein is The Everygirl…
Coffee or tea?
Coffee. Although lately, my mind says coffee but my body says tea.
Favorite 90s throwback song?
Celine Dion "It's All Coming Back to me Now." Ask any of my friends.
Favorite furniture designer?
It's a toss up between Eames and Bertoia!
Dream weekend getaway?
A little A-Frame cabin in the woods with my husband and supplies to make s'mores.
If you could have lunch with one woman, who would it be and why? 
I think I would have to say Grace Bonney of Design*Sponge. Her new book "In the Company of Women" is incredibly inspiring, sharing the stories of creative women leaders across a diversity of races, ages, backgrounds, and industries. She's the definition of a Girl Boss when it comes to her business but also a role model when it comes to empowering women.