Confession: I hate taking off mascara more than I hate most things. The sticky, messy task has NEVER been worth it for me—until the Thrive mascara entered the picture.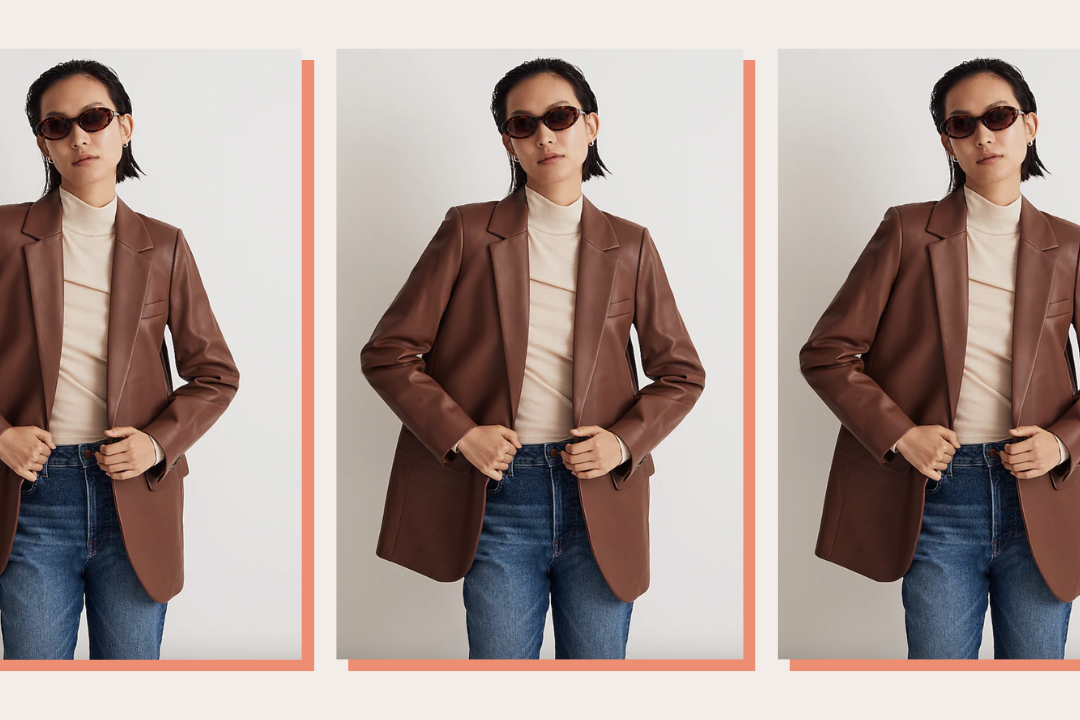 time for your fall wardrobe update!
For me, wearing makeup has always been about covering up my skin. I used eye and lip makeup to occasionally accentuate other features, but my face was always the main attraction. Last year, however, I successfully completed a bout of isotretinoin (a super strong acne medication)—and I now finally feel comfortable and confident enough in my appearance to experiment with my makeup.
That being said, it was the perfect time to embrace my lashes and find a mascara that did everything I needed it to. Here, I share my full, unfiltered thoughts on one of the most viral makeup products of our generation.
About the Mascara
The award-winning Liquid Lash Extensions Mascara from Thrive Causemetics makes a bold claim: to create the look of lash extensions, without the ACTUAL lash extensions. It also claims to enhance your own natural lash health, all in an easy-to-remove formula that leaves you free of flakes, smudges, or clumps.
The product comes in both black and brown/black, costs $24 per tube, and is vegan. Added bonus: for every purchase, Thrive donates to a woman in need.
My Experience
Like I said, I'm a lash purist. My natural lashes are pretty short and straight, but I've never loved caking on product just to essentially scrape it off 12 hours later. (Plus, I have allergies, so I'm constantly rubbing and scratching my eyes.)
In the past, my favorite mascara has always been the Milk Makeup Kush Mascara. It doesn't provide much by way of length, but it's highly volumizing and holds a curl well. Unfortunately, it's a bit flaky, but it's easy to remove.
I heard about the wonders of the Thrive mascara through a few friends and other publications (and through my mom, who was desperate to try it herself). Though somewhat loyal to the Milk variation, I decided to give it a purchase (and my mom bought one too!).
Note: Since first purchasing, I've been using GrandeLash MD for lash growth, and the lash serum has been a gamechanger for my natural lashes. Read a full review of it here.
First Impression
The product felt more liquid-y than other formulas (I could even tell that just by pumping the wand), and the way it stuck onto the wand itself felt promising for the way it would stick to my lashes. The wand, made with super short bristles, was easy to maneuver right from the get-go—but the lack of long, brush-like bristles gave me pause (compared to the Kush Mascara wand, it felt very thin and uninspiring). Note: I now realize the "thin and uninspiring" type of wand is much better for reaching corner lashes.
Ease of Application: 8/10
I like to curl my lashes first—so after a quick pump with my curler, I immediately add a first coat of this mascara. My lashes are so naturally straight that I like to open the tube, quickly curl, and then waste ZERO time before applying—but this product is pretty sticky, so you can't rush too much. I curl, then apply one thin coat. While allowing the first side to dry, I curl and apply on the other side, then repeat once or twice as necessary.
Length: 9.5/10
There's no denying that this mascara creates some serious length. My short, stumpy lashes were noticeably lengthened past what I'm used to, and the easy-to-handle wand makes it VERY easy to get into the corners of your eyes (like I said, that's the benefit of the stump bristles!). For anyone who likes to curl their lashes before adding mascara, I recommend it—it definitely helps act as a ~glue~ to keep the curl intact.
Volume: 5/10
The mascara doesn't add much volume, so anyone with naturally sparse lashes might feel a bit spidery with the spaced-out length this mascara provides.
Wearability: 8.5/10
The concept of this is so innovative—the "tubing technology" creates length on every single individual lash. That being said, though, when you think about it, the process of adding a "tube" of mascara to each single lash is not without its faults. It's a sticky, wet formula, so it requires more drying time than other options I've tried—AND the lashes can stick to each other, both side to side and top to bottom (If you sneeze right after application, you are absolutely screwed).
Removal: 5/10
Additionally, those tiny individual "lash tubes" need to come off somehow, and while Thrive lists a simple method for removal (they say you don't even need makeup remover), I personally think it's very difficult. It's a long process to put on (factoring in drying time) and a long process to take off.
The Final Verdict:
Overall, I give the Thrive Causemetics Liquid Lash Extensions Mascara a solid 7.2/10. It's perfect for extreme length but doesn't create much drama or volume (When I'm going for a fuller look, I still stick to the Milk Kush Mascara). The Thrive mascara also takes some practice to effectively remove—but if you think the added length is worth the hassle, you'll be pleased. While the final product can look a bit too thinned-out, it truly offers the look of lash extensions without the price tag or trip to the salon.
Abigail's Favorite Lash Products