Everyone knows the TikTok algorithm knows them better than they know themselves (I pretty much discovered my sexuality thanks to a few pretty targeted TikToks). But as I'm moving soon and searching home decor out the wazoo, TikTok is seriously taking note, showing me another gorgeous home after another. This has ultimately brought me to home decor TikTok (a place I never expected to me), and it's interesting. When I think of the audience of TikTok, like most, I think of teens. What decor are they talking about, they still live with their parents! But TikTok is still filled with interior designers, home decor enthusiasts, and trendsetters abound, and just like the beauty and fashion world as of late, what TikTok says goes in terms of trends. Here's what to look out for this year, according to TikTok: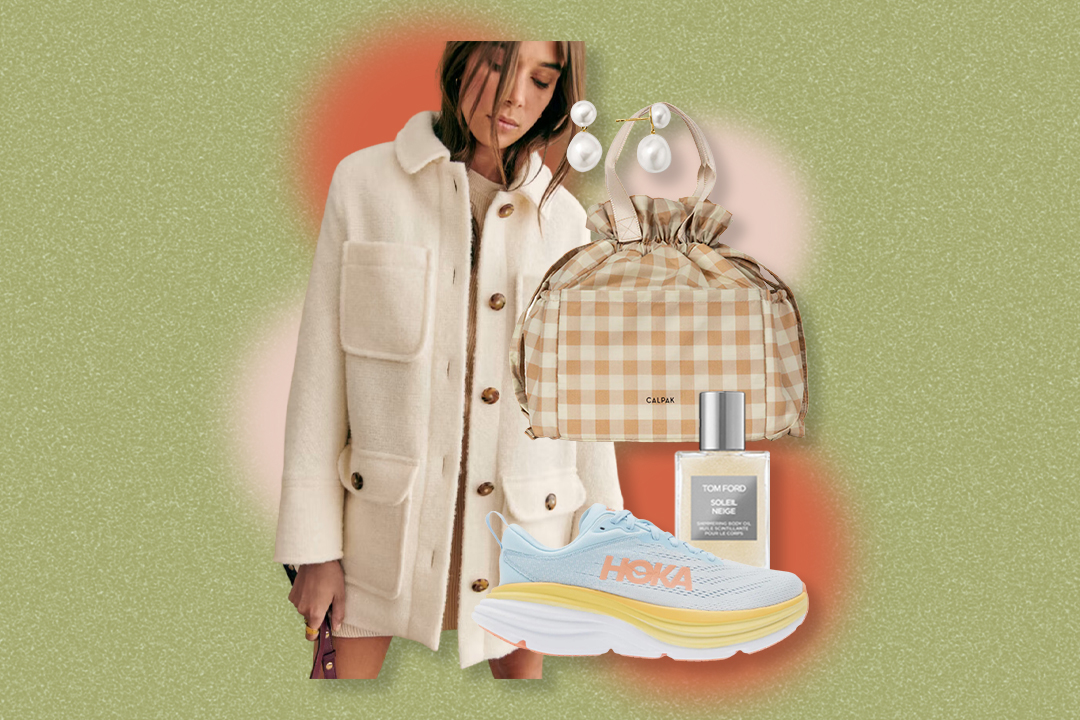 1. Cottagecore
Who wouldn't dream of an idyllic life in the countryside? Cottagecore took over our feeds last summer, filled with nap dresses and picnics in the park, and the hashtag has over 5.7 billion views on TikTok. But beyond that, it's a gorgeous way to bring those summer vibes into your home regardless of the season. Use floral arrangements, vintage-inspired furniture (think wooden desks, side tables, and dressers), rattan accents, and muted colors to add the look to your home without packing up and moving into a cottage.
2. Pink Bathrooms
The vintage-inspired pink bathroom is back, but it's easier to achieve than you think. Of course, if you're lucky enough to have a pink tiled bathroom leftover from the '80s, we're jealous, but there are ways to get a similar look regardless. Painting the walls pink is an easy way to bring brightness to a space. If you live by the "rules" that white walls are the only way to keep your bathroom looking big and bright, think again. Actually, this is the perfect space to add some extra personality to.
3. Green Walls
This trend is two-fold: for one, green painted walls are giving the classic white a run for its money, but the trend is also taking form in full walls of greenery (think the backdrop of your favorite brunch spots… but in your home). After spending so much time inside, people are ready to bring the outside in.
4. Mid-Century Modern
Just as '60s and '70s fashion is having its moment, mid-century modern is still going strong in home decor and on TikTok with 78.1 million views. But TikTokers know how to keep it truly modern, mixing structural elements and different textures to keep the style feeling new instead of dated. This is also easily achieved through adding a bit of color and art, as evidenced in this gorgeous home tour that I'm obsessed with.
5. Dried Flowers
A DIY-ers paradise might just be sifting through this popular hashtag on TikTok. Dried floral arrangements are an inexpensive way to add florals to your home that still look real and are a little more unique than a faux option. Pampas grass, bunny tails, and other green florals have been preserved in this way and on-trend for a few years now, but TikTok is showing you how to do it with any floral arrangement.
6. Textured and Geometric Accents
You've likely already seen this trend roaming around on TikTok in the form of twisty candle DIYs, but geometric vases, furniture (think unique-shaped coffee and side tables), mirrors, and more are all over TikTok and complete this trend.
6. Japandi
This trend screams minimalism, combining Scandinavian and Japanese styles filled with clean lines, neutral tones, and lots of light. Japandi style is all about getting rid of clutter, so if you're hoping to achieve this look, book a day of spring cleaning first!