Not only is Shay Cochrane total #CareerGoals — her styled photography for SC Stockshop is seriously on point — but her beautiful home is serious #GrownUpGoals. Blending family heirlooms with high-end investment pieces, Shay created a space for her family that practically oozes creativity and charm.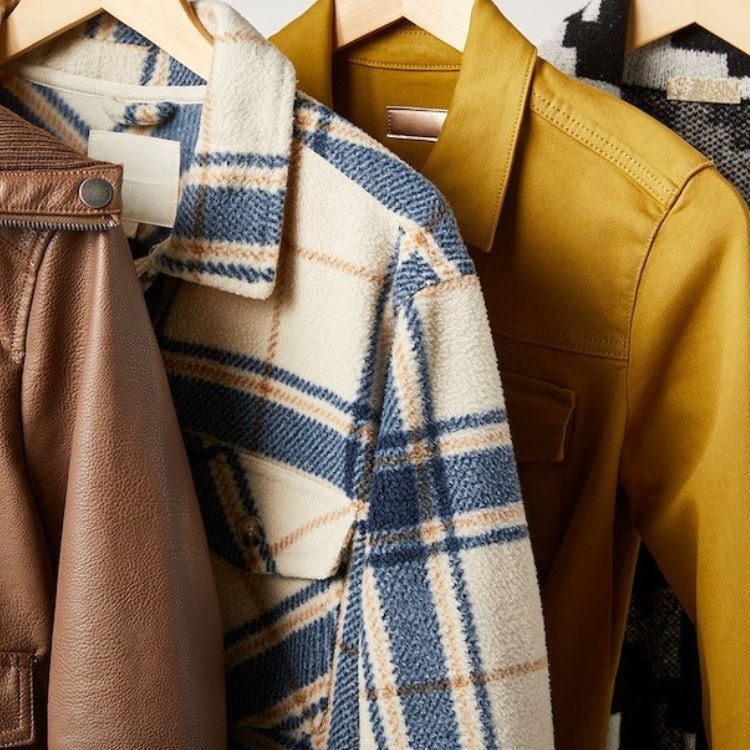 ...and it's wallet-friendly
Here, we picked Shay's brain on living a balanced life, dealing with renovations without losing your cool, and where she sees herself and her businesses five years from now (don't miss that answer!).
Name: Shay Cochrane, Owner of the SC Stockshop
Age: 32
Square Footage: 3,000 (upstairs not shown)
Rent or Own: Own
City: Tampa, FL
Let's start from the beginning. What was your first job and how did you land it?
Well, my very first job was making sandwiches at a bagel shop but I'll spare you those details and skip to my first "grown up" job! I graduated with a degree in psychology with plans to attend grad school for counseling psychology. Not completely ready to commit to the counseling psychology track yet, I held a few part-time jobs — at one point in time, I was simultaneously a receptionist at a law firm, a behavior specialist working with children in the foster care system, and a volunteer at a mediation center. Talk about commitment issues! From there, I went on to work full-time for the university that I graduated from,until I eventually quit my day job to start my own business as a wedding photographer.




What did that job teach you about what you ultimately wanted for yourself, career-wise? Was there anything that surprised you about the work, expectations, or environment?
All of the jobs that I held out of college had one thing in common, they each played to my strengths as someone who is task oriented, a self-starter, and a people person. Each of my early jobs allowed me a certain level of autonomy and I thrived in that balance of freedom with responsibility. I started my wedding photography business almost immediately out of college as a side business and continued on that route under the assumption that if you wanted to make any money as a photographer you "had" to shoot weddings. I continued as a creatively mediocre but successful wedding photographer for about six years before I really found my calling and made the cold turkey switch to the work that I do now as a commercial product stylist and photographer.
What I quickly realized was that there were a lot of small creative businesses out there who needed commercial-quality imagery to use on social media, on their websites, and in newsletter campaigns, but they could not yet afford to make the kind of financial investment that my clients were making by hiring me.
You now work as a commercial product stylist and run the popular stock photography site, SC Stockshop. How did the idea for SC Stockshop come about, and why were you passionate about it?
The interesting thing about product styling and commercial photography is that there are not a lot of people who specialize in it, short of the big name photographers who work with ad agencies and style or shoot for the major brands like J.Crew or Coach. If an up-and-coming business is looking for product photography there are not a lot of options out there. I immediately fell in love with product styling and photography enough to want to do it exclusively (bye bye weddings and portraits). I think that that 100% commitment was sort of like raising my hand in a crowded room and saying, hey, if you need product photography and aren't quite big enough to be going through an ad agency, I'm your girl! All of a sudden, I went from being a small fish in a big pond to being the only fish in a totally new pond.
What I quickly realized was that there were a lot of small creative businesses out there who needed commercial-quality imagery to use on social media, on their websites, and in newsletter campaigns, but they could not yet afford to make the kind of financial investment that my clients were making by hiring me. At the suggestion of a client, I begin to play around with creating what I called "styled stock imagery," that a small business could incorporate into their branding, overlay with flat products (many of my clients at the time were stationary designers), and essentially use to convey the same polish and professionalism that the big brands can afford to use, with a much smaller financial investment. This is how SC Stockshop was born, and the fact that it became such an overnight success, even becoming its own mini industry, still blows me away!

Now that we've covered your work, tell us about your beautiful home. What were some non-negotiables when you were embarking on the move? Were there any sacrifices you had to make in the process?
Before we bought the house, we were looking into new construction. I liked the idea of getting to make all of the decor decisions from the bottom up, but we quickly found that it was far more cost effective to buy an existing home in the neighborhood that we already loved, then to upgrade what I wanted. We both wanted a home that was bright and airy, full of windows, and sunlight. We found a home on a beautiful lot with a great view that was big on windows, but surprisingly dark inside.
We both wanted a home that was bright and airy, full of windows, and sunlight.
Over the next year, we would put in new lighter colored flooring, painted the walls white, ripped out a dark stone fireplace, renovated the dark kitchen, and added in three solar lights in the main living areas to brighten the space. We compromised on flooring and ended up not getting hardwoods — too pricey and risky in humid Florida, but we did stick to the more Scandinavian-inspired light color in the flooring, the white marble countertops, and the oversized island, and began to invest in better quality furniture that we loved.
With the previous design of the home intended to look like a "lodge," you had your work cut out for you. Where did you decide to renovate first and why?
There was a huge floor-to-ceiling stone fireplace in the family living room that — when we toured the home — had a huge deer head hanging front and center! Even with the deer head gone (praise the Lord!), it was almost impossible to modernize that space around the fireplace and so, at the recommendation of an interior designer friend, we had the stone pulled down and drywalled the fireplace to give it a clean modern look. That was a relatively simple fix that made a huge difference.
The second thing we did was to have the yellow and beige walls painted white (a process that was harder than anticipated — I will also spare you the story of trying to figure out the right white and how many times it has since been painted various shades of "white"). The flooring and kitchen renos we did together about a year after moving in, and we knew that those would have the biggest overall impact in the open kitchen-centric floor plan. The flooring was originally broken up into sections that contained outdated wood flooring separated by outdated tile in the kitchen and middle of the house. We knew running one type of flooring through the entire common area would not only update the 10+-year-old house, but would lead your eye visually through the home the moment you entered. The kitchen sits dead center in the house and so that was probably the reno that we were the most excited about because it would change the feel of all of the adjacent rooms.

You also recently worked with a Homepolish designer to finish pulling the main areas together. How did you work with that designer to make your home feel cohesive? Any favorite outcomes from that collaboration?
With this being our third home in seven years, I have learned enough about myself to know that I regret most of the home decor purchases I make. I have an especially bad track record with area rugs. While I love the end product of a pulled together home, I don't really love the process of pulling it together myself. I just get overwhelmed by trying to make the "right" choice for a space and change my mind too frequently. Homepolish connected me with Mandy Cheng and I loved her from our first Skype session. We worked together remotely on an hourly basis to finish all of the main living areas of the house from rugs, furniture, and curtains to pillows and art. I would take and send pictures and she would make suggestions, create mood boards, and source items that she thought were the best fit. She worked around the existing furniture pieces that we wanted to hold on to, as well as helping me to source and replace furniture in our home that we didn't love or that really didn't work. I can't even tell you how amazing it was just to have someone to give me a second opinion and keep the vision on track.
To me, it feels beautiful and inspiring without being stuffy or cold.
I have so many favorite outcomes from working with her, it's impossible to pick just one! I love the real sheepskin rug that she found for our formal living room, along with the modern rockers, and to this day we call the library/music room the "comeback kid" because we never envisioned that it would ever become a room that we actually loved to be in the way that we do now! I love interior design and could have managed on my own okay, but she was able to do in months what would have taken me years and years and hours and hours spent online AND she opened me up to ideas that I would have never tried without her.
How would you describe the overall aesthetic and feel of your home?
Bright and airy comfy-chic. To me, it feels fancy and beautiful and inspiring without being stuffy or cold.



You're a mom to two little girls and mentioned that you frequently have guests over. What are your tips for keeping your home stylish, but also functional for your family and friends?
First of all, white is your friend! From white jeans to white sheets and towels I am a big fan of anything that can be thrown in the washer and bleached! Second, wipeable wins! We went with leather or faux leather on our couch, bar stools, and dining chairs because I can wipe spaghetti sauce fingerprints and muddy shoe stains off of it! Lastly, I just have to continually resolve to hold it all with an open hand. Every time we have a party and something is inevitably spilled or scratched or stained I have to remind myself that at the end of the day it's all just stuff and that the people filling our home are what really matter to me. I don't think I have to sacrifice beauty for functionality, but I do have to let go of the idea of it all being pristine-looking in favor of a home where my family and our guests feel loved, welcomed, and comfortable.
White is your friend! From white jeans to white sheets, I am a big fan of anything that can be thrown in the washer and bleached!
Where do you shop for affordable home design and buys?
I love West Elm and CB2 and can also be found wandering through my local HomeGoods looking for things I've seen on popular design blogs.
How do you stick to a budget for design and furnishings?
Pay cash. When you commit to paying cash and not putting anything on credit cards, you are forced to make decisions and say no to things. Our project took way longer then I would have liked because we could only move in baby steps as the cash allowed, but now I can enjoy my home without any regrets and I won't be making payments on any of it!
Do you have renovation plans for the future? If so, what will you tackle next?
The bathrooms are all still terribly outdated. It's like a whole different house when you step into any of the bathrooms. Eventually, we will update them all, but if there is anything that I have learned it's that renovations are not for the faint of heart. It's only been a year since our big reno project and I'm not in a hurry to go through that again just yet!

What advice would you give others who are about to undergo a renovation process? Were there any resources you found particularly helpful in the planning and execution?
We are embarrassingly not the DIY type so we knew that we would be hiring everything out. My best advice is to do your research on the contractors that you hire. Make sure that they have a great track record with rave reviews — that they show up on time, clean up after themselves, do quality work, and leave with pleased clients. If they don't have that kind of record your home will not be the exception. We dealt with a fair share of heartache and frustration that could have been avoided if we had done our research and educated ourselves about our options. Second, for major renos make sure you hire a foreman or project coordinator who will oversee the timeline and all of the coordinating contractors — plumbers, electricians, flooring etc. Without a project coordinator it will be up to you to coordinate everyone and stay over their shoulder making sure that the work gets done correctly and let's be honest — who has time for that?!
So many of the pieces in our home are special to me in that they were our first real grown-up furniture investments.
Is there a particular room (or item) in your home that holds special value to you? What is it and why?
So many of the pieces in our home are special to me in that they were our first real grown-up furniture investments. We truly enjoy them all, from the cozy leather arm chair to the Gray Malin in the living room (our first major art investment) but I would have to say that one of the few items in the house that actually holds special sentimental value to me is the beat up, old long-handled step stool in the kitchen that we call "Little Edgar." It has now been passed through three generations on my husband's side and both of my girls love to stand on it to help me cook. I love that the step stool will be a part of their childhood memories.
Where do you see yourself and your two businesses five years from now?
Great question! I try to hold my businesses with a very open hand and have few long-term business goals. Whatever the specifics of the businesses look like five years from now, I really just want to continue to do work that is fun, that I truly enjoy doing, and have it not take over the other areas of my life! In both businesses I am pretty competitive and driven to continue to produce really great work. So as long as I continue to love what I do, you will continue to see me pushing myself and the businesses to do something new and innovative. At the end of the day though, my goal is to run creative businesses that are profitable and thriving and that allow the rest of my life — my marriage, my family, my health, and my friendships to thrive as well. I 100% believe that that is possible if you are willing to draw the line to protect what you care the most about. The moment those other areas begin to suffer for the sake of the business, I want out. It's just not worth it to me. Five years from now you will find me pursuing whatever path leads to that balance.
Shay Cochrane Is The Everygirl…
Go-to happy hour order?
Old-fashioned
Ideal Saturday night?
Date night that involves hard-to-pronounce food and red wine.
Dream purchase for your home? Anything from RH Modern.
Someone would be surprised to know that I…
Used to sing in a college acapella group — let's just put it this way: I was never the cool girl.
Product Sources
Living Room
Couch, Scan Design
Leather Arm Chair, Crate and Barrel​
Blush Chair, West Elm​
Hammered Cocktail Table, InModeHome
White wall console table, Ikea
Vietri Sul Mare Triptych, ​Gray Malin
Area Rug, Horcho​w
Pillows, West Elm​, Home​Goods, WillaSkyeHome​
Large Wooden Hallway Pendant, HomeGoods
Kitchen
Cabinetry and Countertops, ​Innovation Cabinetry
Brass Pendant Lights, Shop Candelabra​
Hardware, Martell Hardware​
Vase, HomeGoods
Breakfast Table, Rooms to Go scratch and dent warehouse
Eames Style Dining Chair, Overstock​
Globe Pendant, West El​m
Runner, West Elm
Dining Room
Cowhide Rug, Cowhide ​International
Table, Rooms to Go scratch and dent warehouse
Pasha Slide Chairs, ​Wayfair
Half Shell Art Print and Brass Frame, Minted​
Bar Cart, HomeGoods
Oversized Round Mirror, West Elm​
Tall Planter, West Elm​
Entry
Blue Monday Art Print in Brass frame, ​Minted
Acrylic Console Table, HomeGoods
Brass Lamp, HomeGoods
Driftwood, HomeGoods
Coffee Table Books, Amazon.com
Neil Box Pendant, Home ​Depot
Music Room
MidCentury Modern Mobile Chandelie​r, Shades of Light​
Ivory Rug, One Kings Lan​e
Mid Century Modern Chair and Ottoman, Wayfair​
Gallery Wall Irvine Slim Frame, Framebridge​ use code SHAY15 for 15% off
Iris Planter, ​West Elm
Faux Fur Poufs, ​PB Teen
Wall-mount Bookcase, CB2​
Accent Table, Target