I'm no mixologist, but I do enjoy stirring up a fun cocktail from time to time. Especially in the summer, I feel like something fruity and sparkling just tastes better than my usual glass of red. But I'm not one to stock a bunch of fancy mixers and garnishes, so if I'm mixing up a cocktail, it's gotta be simple. I'm talking three ingredients or less and no muddling or shaking required. So when I discovered Trader Joe's Sparkling Watermelon Juice, I knew immediately what I would use it for. With a can of this on hand, all you need is some vodka and a lime for an easy summer cocktail that tastes way fancier than it really is.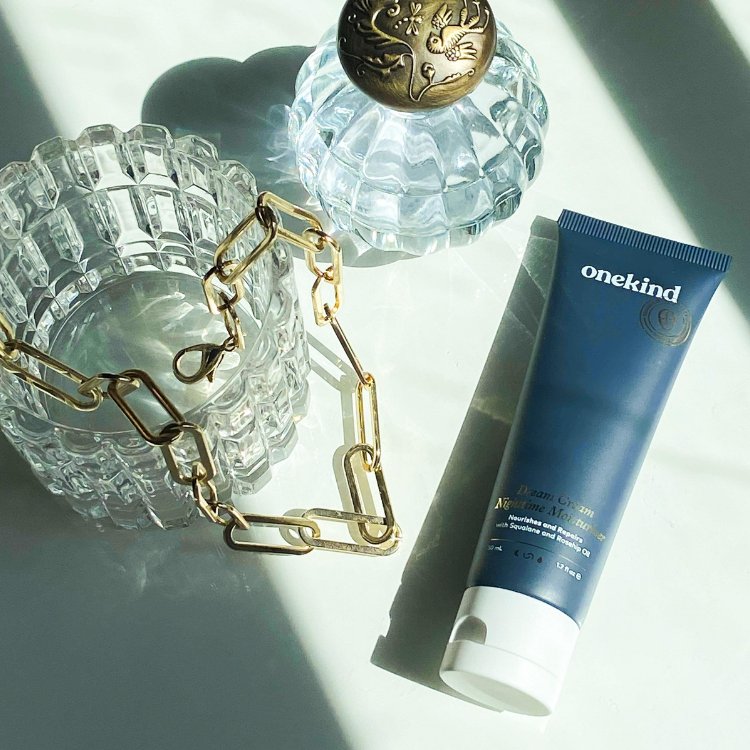 you just pay shipping—use code EVERYGIRL to get yours today!
Made of 100% fresh juice from summer's best fruit, TJ's Sparkling Watermelon Juice is a godsend for lazy cocktail drinkers everywhere—and a mainstay on my summer bar cart. It tastes like you spent the last hour slicing, blending, and straining a watermelon into juice, but Trader Joe's truly did all the work for you. Plus, there's no added sugar or extra artificial flavorings, so taking a sip is like biting into a perfectly ripe slice (without the pesky seeds).
I simply pour some watermelon juice into a glass along with a splash of vodka and a squeeze of lime, and voila! You've got a fruity, summery sipper that's just begging for a patio. If you're feeling real fancy, you could garnish it with some fresh mint or basil or top off your glass with an actual watermelon slice. But I think the standard three ingredients are perfectly delicious just on their own.
I'm warning you now, though: TJ's Sparkling Watermelon Juice is a seasonal item, so it's not going to last forever. Stock up now so you can make this cocktail on repeat all summer long. Cheers!
Trader Joe's Sparkling Watermelon Juice Cocktail Recipe
Total time: 5 minutes | Difficulty: Easy
Ingredients:
1.5 ounces vodka
Juice from half a lime
1 can Trader Joe's Sparkling Watermelon Juice
Directions:
1. Fill a highball glass with ice cubes.
2. Pour in 1.5 ounces (one shot glass-full) of vodka.
3. Squeeze in juice from half a lime (You can add more or less lime juice, depending on how tart you like it).
4. Pour in 1 can of watermelon juice and stir to mix.
5. Head immediately to a patio to soak up summer, cocktail in hand.