When it comes to workwear, summer is absolutely the hardest to navigate. In the colder months, we can layer up in chic coats and sweaters and call it a day; but when it's hot, we have to figure out how to dress professionally while simultaneously avoiding an episode of hyperthermia and a pool of sweat under our dry-clean-only pieces.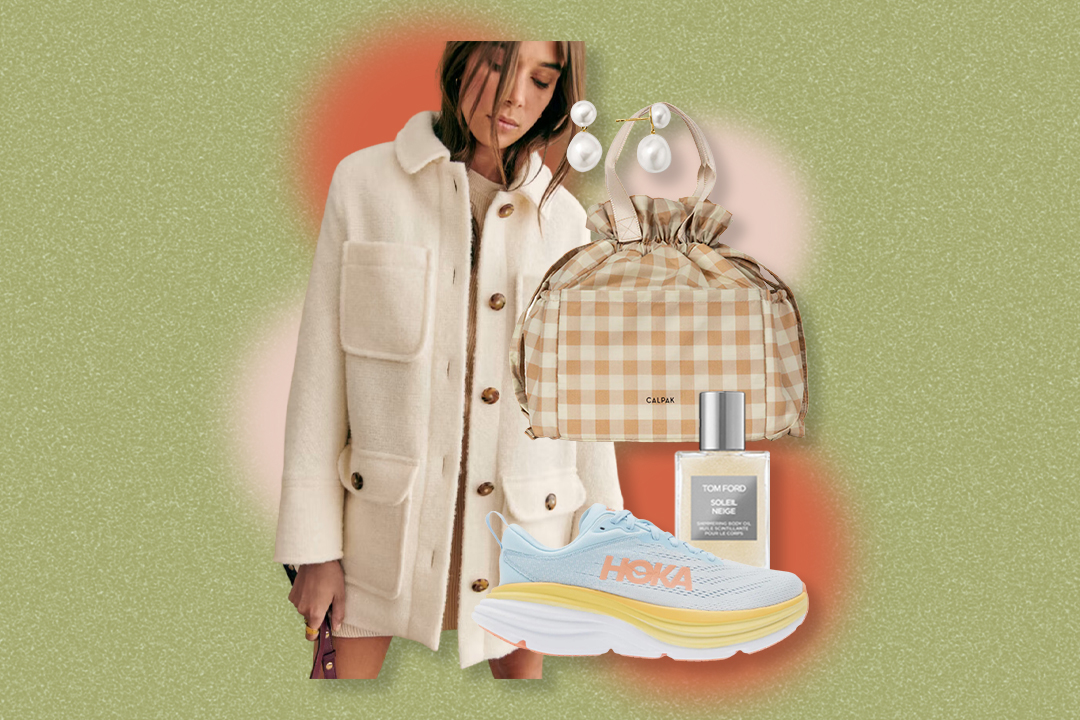 The seasons are beginning to transition, which means that we have another challenge when we're digging through our closets to get dressed in the morning. We need to prepare for a scorching hot walk to work, followed by a freezing cold office, and then an evening — so what's a girl to do?
We've created a capsule workwear wardrobe for the transitional weather that's quickly approaching — and everything we found is affordable. Skip the awkward stage of dressing and try one of our go-to workwear formulas:
Mock Turtleneck Top, H&M
Silk Top, Everlane
Wrap Top, Vince Camuto
Wide-Leg Pants, Everlane
Paper-Bag Pants, H&M
Belted Pants, Abercrombie
Short-Sleeve Peplum Top, Topshop
Silk Button-Up, Topshop
Denim Jacket, Levi's
Wrap Dress, Madewell
Black Jumpsuit, Leith
Leopard Midi, Madewell
Striped Midi Skirt, Leith
Belted Dress, H&M
Midi Dress, Something Navy
White Loafers, Madewell
Leather Tote, Madewell
Leopard Flats, Sam Edelman
Tortoise Hoops, BaubleBar
Heeled Sandals, Steve Madden
Flat Sandals, Everlane
How to Wear It
The biggest key to nailing transitional looks? Layering, layering, layering. By adding a jacket to a summer dress or a knitted T-shirt under a jumpsuit, you can take your summer-reserved pieces into fall without anyone looking twice. Take advantage of midi-length skirts and lightweight tops to tackle transitional weather.
Here, we've paired both our summer and fall staples together to create looks that are perfect for days that are freezing in the morning, but still sweltering in the afternoon.
We're nixing the no-white-shoes-after-labor-day rule and welcoming them with open arms. We love white loafers and sandals to wear on almost-fall days, and treat leopard as a neutral to mix in with our looks. A block-heeled sandal can be worn with anything from summer dresses to sweaters and jeans on a warm fall day, while elevating a look from running errands to heading into the office.