With the number of people infected by the novel coronavirus continuing to grow, government and health officials continue to recommend that people stay home to help stem the spread.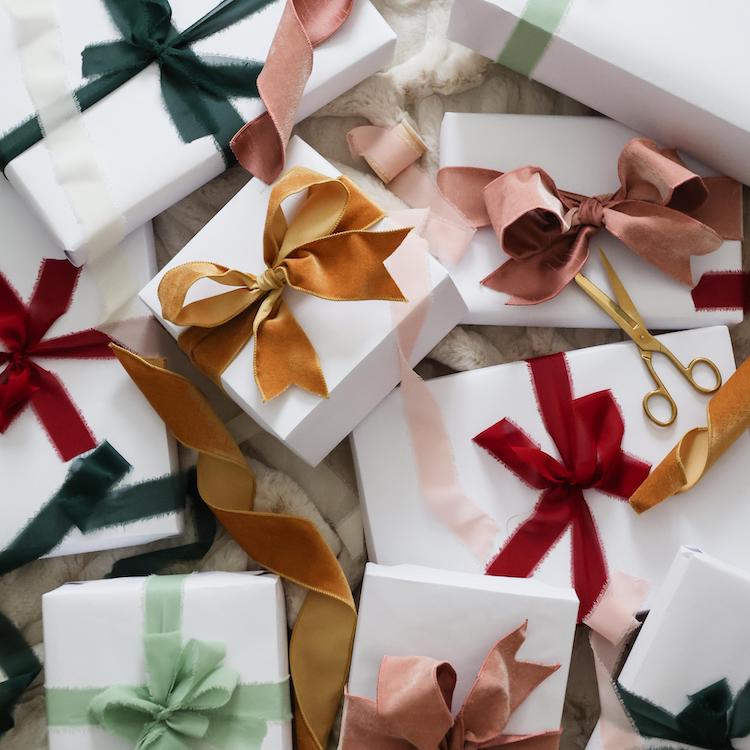 the perfect gifts for everyone—and we mean everyone—on your list
Many hospitals and medical practices are currently closed or overwhelmed by an influx of patients, making it harder to get prescriptions for contacts, glasses, and birth control at your normal doctors' offices.
With weeks of social distancing now turning into months and no set end date to self-isolation recommendations in sight, people are turning to virtual health services to help them get the regular care they need without leaving their home.
Whether you have questions about your pregnancy or you'd like to ask a dermatologist about a new skin condition from the comfort of your own home, here are six virtual health services that are a convenient and easy way to get your regular check-ups in.
1. Nurx prescribes your birth control online and delivers it monthly to your door
People with or without insurance can virtually request a birth control prescription at any time of the day through the Nurx platform. After paying a $15 fee and filling out a short questionnaire, you'll get to chat with a licensed provider, who will evaluate your health history and come up with the best option for you. Once you've decided on a brand of birth control, they'll virtually fill the prescription for you and have it delivered to your address of choice free of charge.
According to the website, it'll cost you as little as $0 to get birth control if you have insurance and as low as $15 if you don't, but you can check out the company's pricing model for more details.
In addition to birth control, you can also request to have various STI home test kits and other testing and treatment options delivered to your home. The site has a COVID-19 test for offer on its website, but, according to VICE, the company had to stop that testing after the FDA amended its diagnostic testing guidelines, specifying that home tests are not yet OK'd.
2. Patients can ask dermatologists their opinion on skin conditions on FirstDerm.
If you're trying to treat chronic skin issues like cystic acne or eczema or are wondering if you should seek extra medical attention for potential basal cell carcinoma, FirstDerm could be a great online resource.
To get started, you'll want to fill out the form on FirstDerm's app or website describing your symptoms and providing some information about yourself. Next, you'll want to snap two photos of your skin concern—one close-up and one overview image—and then pay the dermatologist fee, which starts at $29.95.
A board-certified dermatologist will then evaluate all the information you shared and get back to you within 24 hours about whether you need over-the-counter medication or a prioritized in-person follow-up appointment with a doctor for additional testing and treatment.
3. The ExpressExam tool is an at-home vision test for contacts that you can do on your smartphone or desktop.
Lens retailer 1-800 Contacts makes it easy and convenient to update your prescription without leaving your house, thanks to its ExpressExam platform. While it's not a comprehensive eye exam, patients who've previously been fitted for contacts can take a 10-minute eye test on their smartphones or computers completely free of charge.
Once a doctor checks out your results, they will update your prescription and you'll instantly be able to place your order for a new pair of contacts.
4. Liingo Eyewear has an app that reads your Rx from your current pair of glasses.
The free Liingo Reader app is perfect for when you want a new pair of glasses without going to the optometrist. To get started, you'll need a smartphone, a computer with at least a 12-inch screen, a current pair of glasses, and a magnetic card.
Once you download the app on your smartphone, you can use your device's camera to scan your glasses. After doing a few calculations, Liingo Reader will share your most recent prescription with you so that you can easily order some new eyewear with the correct Rx details. While this app only works with an up-to-date prescription on your old glasses (you'll have to go in to see an eye doctor if you think you need a new one), it's an easy (and free) resource if you're in the market for a new pair of frames and you don't know your current Rx specifications.
5. While there is no shortage of online counseling options available, the Better Help platform is one of the biggest and offers the option to "talk" with a licensed mental health professional through your communication style of choice.
Patients can choose to text, video call, or audio chat with one of the many licensed therapists who are on the virtual Better Help platform. You'll also have better flexibility when it comes to scheduling your appointments.
After filling out a questionnaire, the platform will help come up with some options for mental health professionals depending on what you're looking for. However, you can also look through yourself and pick from providers who specialize in areas like depression, PTSD, marriage counseling, trauma, and more.
6. The Maven Clinic app allows expectant women, mothers, and more to video chat with their doctors.
Maven, which is geared towards women and families, offers everything from nutrition plans to resources on IVF treatments and pregnancy online. Members can access the on-demand virtual clinic through the app, where they're able to access specific providers depending on what field they're looking for guidance in.
After scheduling and having a video appointment with your healthcare professional, they can e-prescribe medication or follow-up with you with further questions through private message.