If you opened up my closet, the first thing you'd notice is the quantity of shoes. Hey, I'm a fashion editor, so it's my job to have a lot of shoes—or so I convince myself—in the name of expertise. But if you looked closer, you'd notice one common denominator: almost all of them have a flat heel.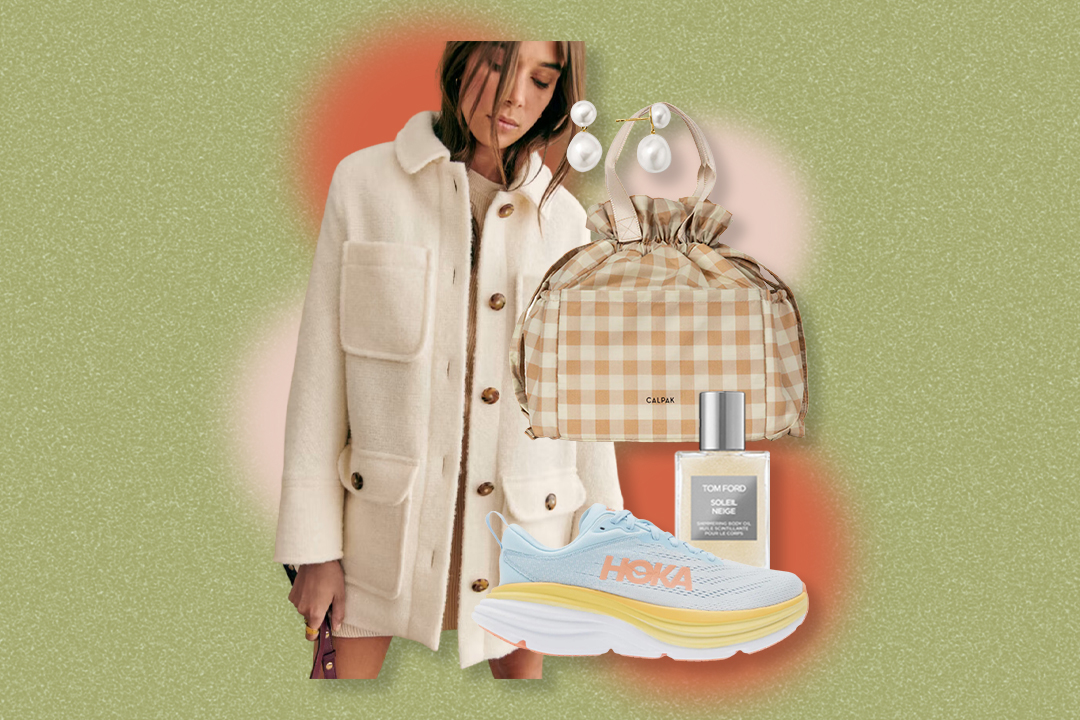 Like learning to ski or acquiring a taste for blue cheese, the window of opportunity for becoming a heel master seemed to have come and gone before I realized it, leaving me as a 27-year-old watching my peers strutting by me while all I could do was hobble (and ask for a substitute of feta on my salads). I reserved the heel wearing to weddings and Christmas Eve, until I finally had to look in the mirror and tell myself to grow up already. What's life when a two-and-a-half inch heel deters you from buying the perfect pair of boots?
In an effort to teach an old dog new tricks, I decided to commit to learning how to wear heels for longer than 30 minutes at a time, and lo and behold, it turns out there really are hacks that make it easier. For the first time, I'll be confidently wearing heels to all of my holiday parties—and I'd call that a win.
1. Break them in before you wear them
It can be tempting to throw on that sparkly pair of heels straight out of the box, and listen, we get it. But before you do, take a little time breaking them in.
The easiest (and fastest) way to break in a new pair of heels? Put on a thick pair of socks, then put the shoes on and hit them with your blow dryer. The combination of the thicker socks with the heat will mold them to your feet as if you've been wearing them for weeks. Crisis averted.
2. Concentrate on your walk
Walking in a pair of heels isn't the same ball game as walking in a pair of flat shoes; it requires a bit of strategy. When you're walking in heels, you should walk heel to toe, not toe to heel. Rather than putting your entire foot down at once, make sure you always start your step with the heel first to make your walk look as natural as possible, even if you're a beginner.
Additionally, try leaning back a bit more than you would naturally while you walk. Resisting the urge to lean forward will balance out your weight a bit, making walking easier in the meantime.
3. Slow down
While it can be tempting to try to walk in your heels at the same speed as you walk in other shoes, odds are doing so won't end well (only Carrie Bradshaw is capable of that). In addition to walking heel to toe, try slowing down your walk. Even if it feels awkward due to it being a little slower than how you'd naturally move, it'll look a whole lot less awkward than trying to rush in them if you aren't a frequent heel-wearer.
4. Take the height into consideration
While five-inch stilettos do exist (and might be what come to mind when you think of heels), they definitely don't need to be what you opt for. If you're a heel newbie like me (or just don't love wearing them), opt for a heel height of three inches or lower, and leave the sky-high ones to the experts (ahem—your future self). We're living in a time where kitten heels are in—take advantage of it.
5. Be prepared
There are a million products that can make wearing heels more bearable—and we'd be remiss to not take advantage of them. Have narrow feet that slip around in heels? Use heel grips. Have a pair that leaves you with a heel blister no matter what you do? Try liquid band-aids. No matter what your problem is, there's a product that can help fix it.
Even if you think you won't need a bandaid throughout the night, keep some in your bag just in case any issues arise.