I'm ready to sing it from the rooftops: I finally found a form of exercise that I've stuck with and that I truly enjoy. It's not too strenuous—but it makes me feel good, makes me look good, and is easy to fit into my routine. So, what is it? Walking. Yes, that's it—just going for a nice long walk. I have long heard about the benefits of walking (and obviously have gone for walks here and there in the past), but I hadn't really gotten into a regular routine until a couple years ago.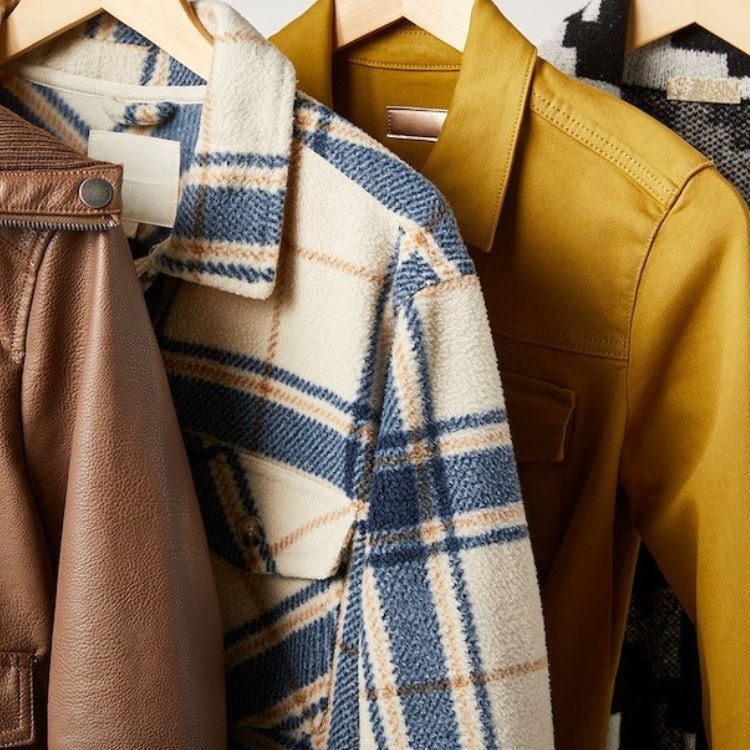 ...and it's wallet-friendly
I've always struggled to find the motivation to workout, and I've also struggled with finding a type of workout that I truly enjoy. I've had little bursts of getting into a routine and doing one specific workout multiple times a week, but I always end up getting bored and then losing motivation to work out altogether.
A couple years ago, I was inspired by the "Hot Girl Walk" trend on TikTok (basically just putting on music that makes you feel confident, using the time to manifest for yourself, and walking a few miles) to invest in a good pair of walking shoes and a fanny pack and really commit. Now, every time I go for a walk, I come back to my apartment feeling so much better and like I did something great–not only for my physical health but for my mental health as well.
Is walking really a good enough workout?
According to Mayo Clinic, daily walking may help your general physical health because it can improve cardiovascular fitness, assist in maintaining a healthy weight, and strengthen your bones, muscles, and endurance. Regular walking has numerous mental health benefits as well: It can increase your energy levels, improve coordination, strengthen your immune system, and reduce stress. It can also improve your mood, cognition, memory, and sleep. I mean seriously, what's not to love? Experts at the Mayo Clinic also say you should walk at least 30 minutes per day to truly enjoy all of the benefits of walking. You could also take it up a notch by adding weights or using the interval or incline features on a treadmill.
But is walking a good enough workout on its own? Stephanie Mansour, a certified personal trainer, yoga and Pilates instructor, and weight loss coach for women, says without a doubt, yes. "Walking often gets a bad rap as being not intense enough to create real change or a cop-out from more effective forms of exercise. Both of which are entirely false!" she told The Today Show. In fact, many experts swear walking is the best exercise and should be prioritized over going to the gym or an intense HIIT session. On The Blonde Files Podcast, celebrity trainer Harley Pasternak explained that if you only have 40 minutes a day to dedicate to fitness, you should focus on walking over going to the gym. When it comes to achieving any health goal, he said, "Sleep and food come first, then walking, and then resistance training."
The details of my walking routine
What's in my headphones?
When I first decided that I was really going to commit to getting the most out of my walks, I settled on either following the rules of the Hot Girl Walk and listening to music that helped boost my confidence or listening to a podcast. A podcast works really well because it motivates me to listen to at least one whole episode, ensuring that I walk for well over the 30-minute daily goal.
I haven't tried a guided walking workout yet, but I'm very intrigued by them and definitely want to try it out. A lot of your favorite fitness apps offer them, and Apple Fitness+ even offers walking workouts narrated by celebrities (including Dolly Parton, Nick Jonas, Misty Copeland, and many more).
My favorite playlists and podcasts:
Time and distance
I don't focus strictly on numbers; instead, I try to walk for as long as what makes me feel the best. I would say that I normally walk at least two or three miles, mostly because I genuinely enjoy it. If I'm listening to a podcast, my walks tend to be at least 45 minutes, but I sometimes walk up to an hour.
At first, I didn't think I had enough time in the day to walk for very long, but the more I did it, the longer my walks became. I began to love walking new routes, finding new playlists, and catching up on my favorite podcasts while I walked.
How I fit it into my routine
Incorporating regular exercise works best for me when I don't force myself to stick to a particular schedule. I know that having a set routine works really well for some people, but I personally need the flexibility of just fitting it in whenever I can depending on the day. I often find that if I do try to stick to something specific (for example, getting up before work every day and working out), I tire myself out and feel defeated and less motivated when I miss a day.
Instead, I do whatever my day allows. Sometimes I do get up early and fit in a walk before work, sometimes I take a break from working from home and go for a walk during the day, and sometimes I don't walk until dusk (I think sunset walks are underrated). I listen to my body, and because walking really does reduce my stress and anxiety levels, I take a walk when I feel like it'll benefit me most.
It's also important to note that I live in Chicago and started walking regularly in early spring, so the weather was unpredictable. If it's raining or too cold, walking indoors on a treadmill is great too! I use those times to challenge myself with different incline levels and interval workouts.
Why it works for me
Although walking as a workout might give off old-lady-in-a-walking-club vibes, I genuinely think it has benefitted me more than any other exercise I've tried. Taking a long walk makes me feel less stressed, it boosts my energy and mood, clears my mind, and makes my body feel amazing.
I sometimes find it hard to actually get out the door (as I do with any workout), but once I return to my apartment, I feel 10 times better than when I left. I also enjoy the time to myself to think through big decisions or stress points in my life, practice gratitude, manifest positive changes for myself, and disconnect for a bit. Oh, and the people-and-dog-watching is always enjoyable.
I try to supplement my walks with other workouts as well when I can, such as strength training, Pilates, or yoga, but as I mentioned, I don't force myself to do anything in particular. I think the flexibility in this routine and my commitment to truly listen to my body have helped me actually enjoy exercising.
So if you're like me and have been struggling to find a workout that you enjoy, I challenge you to lace up those sneakers, put your headphones in, strap on a fanny pack, and start walking for at least 30 minutes per day. The benefits go far beyond just physical, so you might just find your new favorite activity.
Products that have elevated my walks