Every time a new season rolls around, I feel myself slipping into a bit of a style rut. I am excited about the fashion that comes with changing weather (especially when it comes to fall), but I feel already sick of everything that I own—which often leads to bouts of endless online orders for things that I just don't need. I try to stay on top of cleaning out my closet and only buy things that I know I'll wear, but I'm definitely not perfect. That's why I was so excited when I got the opportunity to try Wantable, a try-before-you-buy clothing subscription service, for this fall season.
I've been watching fall fashion TikToks and pinning style inspo for months, but I can always use a little help in trying out new things when it comes to fashion, stepping out of my comfort zone (ehem… all neutral everything), and actually trying things on before buying them to figure out what's best for me. I'm so tired of placing online orders from various stores, only to have to go through the tedious returns process because nothing fits—or, even worse, forgetting to do the return altogether and losing the money. Thankfully, Wantable solves all of these problems.
Wantable
Get one box of seven items, 100 percent personalized for you by a stylist. Keep what you love, return what you don't, and enjoy free exchanges if anything doesn't fit. Plus, get 20 percent off of your order when you purchase five or more items from your box! Click to try Wantable today!
Here's how it works:
Wantable is a try-before-you-buy online retailer with completely customizable subscription plans. You work with a personal stylist to curate boxes of seven clothing items and accessories sent right to your door. Your stylist learns what you like—meaning your boxes just get better and better over time. These stylists are on a mission to help you find your personal style so that you can get that confidence boost you deserve.
You also get to decide on a subscription cadence that works for you, whether that's back-to-back shipments or quarterly boxes (or anything in between). I also was very happy to learn that you can easily cancel your plan online, without having to make a call or give any explanation (because how annoying is that?!).
In addition to regular Style, Active, Men's Active, and Sleep & Body Edits, Wantable offers Themed Edits, which follow product themes or seasonal cues. This year's Fall Trends Edit is especially exciting, as it comes with seven styled-to-you items that cover some of this year's cutest trends, from leather to chunky knits to wide-leg pants.
Once your stylist chooses your seven items based on your preferences and specific product requests, your box ships to you for free, along with tips for wearing your items. You have five days to try your items, and then you get to keep what you love and return what you don't—they also offer free exchanges if anything doesn't fit. Each box comes with a prepaid return envelope, making returns easier than ever. Your $20 styling fee goes toward any item you purchase, and if you purchase five or more items, you get 20 percent off your order!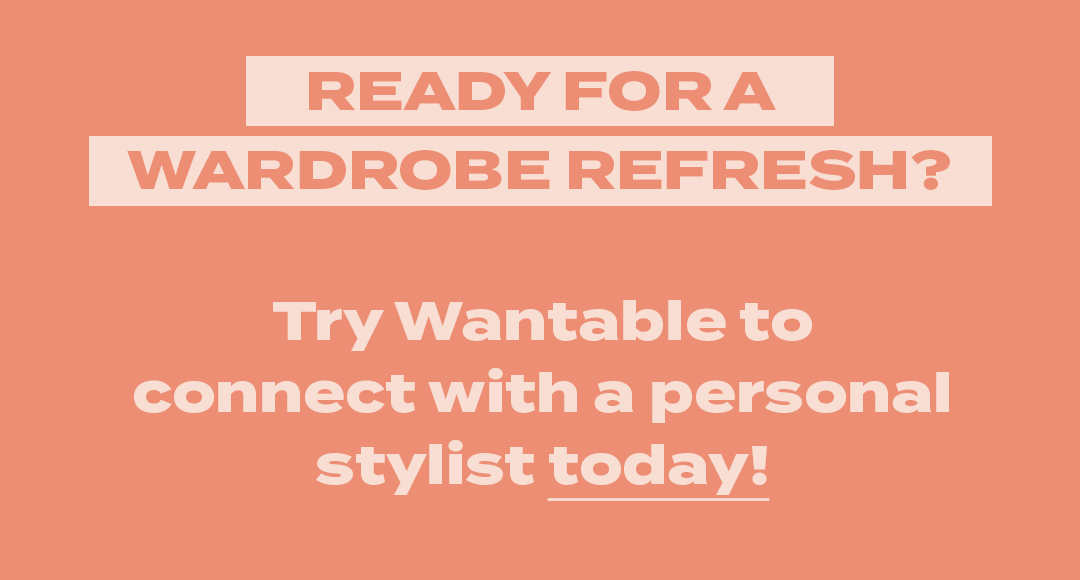 Ordering and unboxing:
When you first sign up with Wantable, you get to take an online style quiz—and man, do I love a little quiz. It asked me about what I like and don't like when it comes to fashion, covering everything from how clothes fit to what patterns and colors I prefer. At the end, you can add notes to your stylist about what you're looking for, and I was especially excited when I got to submit my Pinterest board of style inspiration.
Wantable also has a feature called the Stream, where you can scroll through styles that match your quiz preferences and request pieces that catch your eye. After I took my quiz and submitted some picks in the Stream, my stylist Lauren put together my Style Edit. I'm not kidding when I say that waiting to see what was going to arrive in my box was like waiting for Christmas morning as a kid. And just a few days later, it arrived at my door.
I mentioned that I love Coastal Grandmother-inspired neutrals and knits, but that I wanted to mix it up with some fun fall colors and graphics. She definitely delivered—I immediately was drawn to the denim and the super cute Colorado graphic tee. She also brought me a bit out of my comfort zone with the plaid shacket and colorblock sweater, both of which I probably wouldn't have picked up on my own but loved when I tried them on.
There were two pairs of jeans in my box, both of which I really liked. I loved that they were so different, one being a distressed straight-leg pair and one being a wide-leg cream pair. I also just have to say that they are SO comfortable and have the perfect amount of stretch. I probably wouldn't have tried the distressed pair on my own, but I was happy with them immediately when I tried them on.
I said in my quiz and my notes that I love pieces that are classic, chic, and comfortable, and I think my box definitely provided items that are all three of those things. I'm a huge fan of whites and creams in the fall, so I was happy to find them in my box. I know that these pieces are staples that I'll wear all season long, and I'm glad that there was a good mix of my typical style plus some out-of-the-box options.
The final verdict:
As someone who writes about fashion for a living, I never really thought about using a clothing subscription or styling service. I just assumed that they didn't really have much to offer that I couldn't figure out myself, but since trying Wantable, I have been proven wrong. I look at this experience less as "I need fashion help" and more as a resource for mixing up my style, getting out of a rut, refreshing for a new season, and most importantly, making the shopping process a whole lot easier.
I can tell that the team at Wantable really puts in the work to make the whole experience as easy and fun as possible and that they genuinely care about making their customers feel confident above all else. I might not get a monthly box (purely because I have way too much clothes), but I can definitely see myself using Wantable again in the future when I want to switch things up for a new season.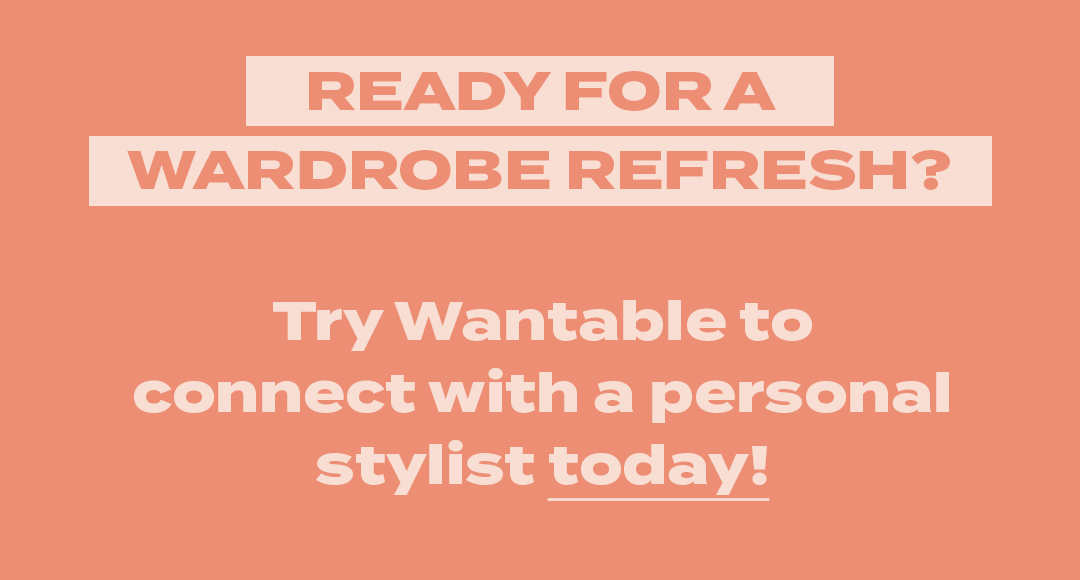 This post is sponsored by Wantable but all of the opinions within are those of The Everygirl editorial board.